What is (IMEI) International Mobile Equipment Identity?
Last Update date :
Jul 25. 2022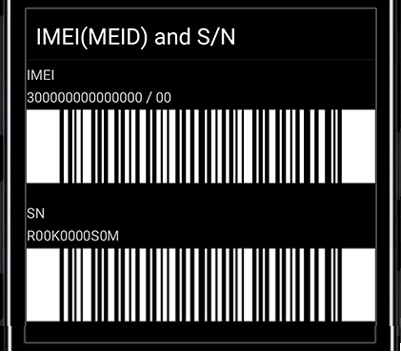 International Mobile Equipment Identity, a unique number given to every single mobile phone, typically found behind the battery. IMEI numbers of cellular phones connected to a GSM network are stored in a database (EIR - Equipment Identity Register) containing all valid mobile phone equipment.
 
To find your device's IMEI number follow these steps.
1
From the Home screen, tap Apps.
4
Tap Status and scroll down to find your IMEI number.
or at keypad dialer, key-in *#06#
 
Aside from the steps above, the IMEI number can also be found on the back of the device or behind the battery.
 
Without IMEI, the device will not be able to connect to network connectivity. Call and data is not accessible.
We would love to know your feedback to help us improve. Please click the submit button to tell us what you think.
Please answer all questions.