How do I check the signal quality on my Samsung TV?
Last Update date :
Mar 24. 2022
When you perform the initial setup of your TV, it is important to make sure that you are receiving the correct signal. If your TV is connected to an over-the-air antenna, you can use Signal Information to adjust the antenna for increased signal strength and improved HD channel reception.
Note: The methods provided below are the most common. For model-specific information, check your TV's user manual or e-manual.
1
Press the Home button to open up the TV's Home screen menu.
2
Open Settings.
3
Select Support. Please note: On some models, select Device Care then Support instead.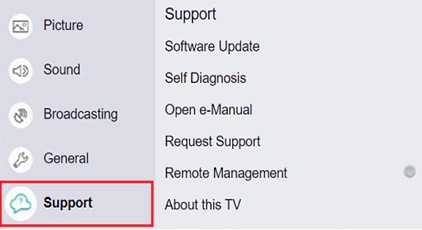 4
Select Self Diagnosis.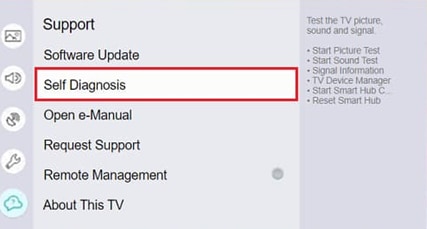 5
Select Signal Information.
6
Your signal information will be displayed. Signal strength must be 20 dB (more than 4 bars on the icon) for stable signal reception. After you view the information, select Close to return to the main menu.
We would love to know your feedback to help us improve. Please click the submit button to tell us what you think.
Please answer all questions.