Today's retailers need to create engaging experiences
of shoppers base their initial perception of the appearance about the store exterior when they first enter the mall

of shoppers would like to receive promotions or reviews for items they are browsing while they are shopping
of shoppers who tried to find information within a store say they didn't find all the info they needed
Display solutions are a key driver for enhancing the seamless
experience of customers
With digital display solutions, retailers can improve a customer's entire shopping journey from capturing attraction to providing real-time promotion. This new technology will enhance the customer's satisfaction bringing them back to the store for future shopping.
Capture shopper's attention

Provide real-time promotions


Improve mall brand awareness

Enable convenient way-finding
Provide interactive experiences




Enhance security monitoring


Recognizing that consumers want to be visually stimulated as well as educated during a shopping experience, Samsung creates smart attraction, promotion and information experiences with state-of-the-art displays. To meet business's needs, Samsung provides smart management solution that allows a user to connect to displays at all times.
ATTRACTION
Automatically captivate a shopper's attention
External store signage must be inviting, distinctive and interesting for shoppers to lure them into shopping experiences. Stores are ensured of unique digital signage by utilizing Samsung's retail display solutions.

Outdoor LED signage
XAT series
Standard class outdoor LED with full-front custom cabinet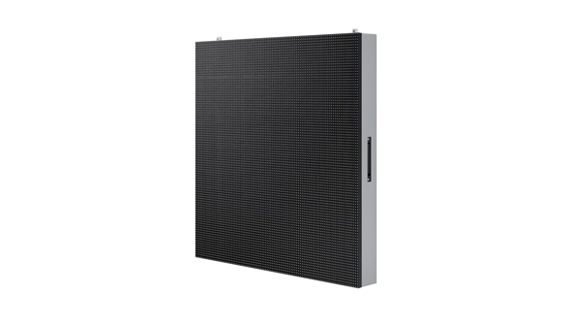 Indoor LED signage
IFR series
Indoor LED signage that combines brilliant picture quality and flexible design options in any environment
Video wall
VHR-R series
Seamless video walls with 0.44mm razor-thin bezels
PROMOTION
Deliver exciting content to be remembered
Provide shoppers with information while they are in-store as well as offer them promotions they can use while shopping. Samsung retail display solutions have the ability to deliver a wide range of info.

QLED 8K signage
QPR-8K series
Exceptional 8K resolution with 8K AI upscaling technology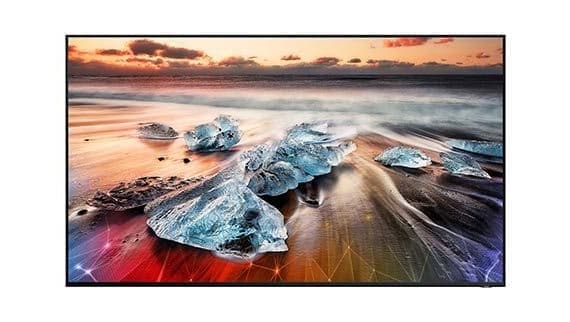 Outdoor signage
OHN series
Deliver bright, creative messages on robust outdoor signage
Window display
OMN series
Promote content with exceptional clarity in any storefront window

Dual window display
OMN-D series
Promote content with exceptional clarity in any storefront window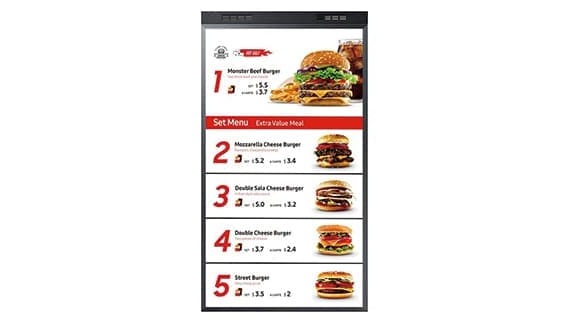 INFORMATION
Deliver customized, detailed content clear and effectively
Deliver product information to shoppers to increase their knowledge of products and provide helpful reviews while shopping. Samsung retail display solutions will find a perfect way.

Interactive display
QMR-T series
Increase customer engagement with intuitive touch displays

Small touch display
QBR-T series
Enhanced communication in a compact display

UHD signage
QMR series
Compelling UHD picture quality, extensive connectivity and ongoing 24/7 performance
MANAGEMENT
Manage contents and devices comprehensively
Creating and updating content across an entire network or on a single display are tasks that retailers oversee. Samsung retail display solutions give users the ability to connect to their signage at all times, regardless of location.
MagicINFO™
Management solution
Reach beyond CMS with full integration