Reshaping the mobile workforce
As work returns to full swing in the shadow of the pandemic, organisations must adapt to meet elevated needs for mobility and flexibility. Our innovative solutions harness revolutionary technologies like AI and IoT to help you find efficient and futureproof ways to grow and thrive in the next normal.

Powerful devices for your business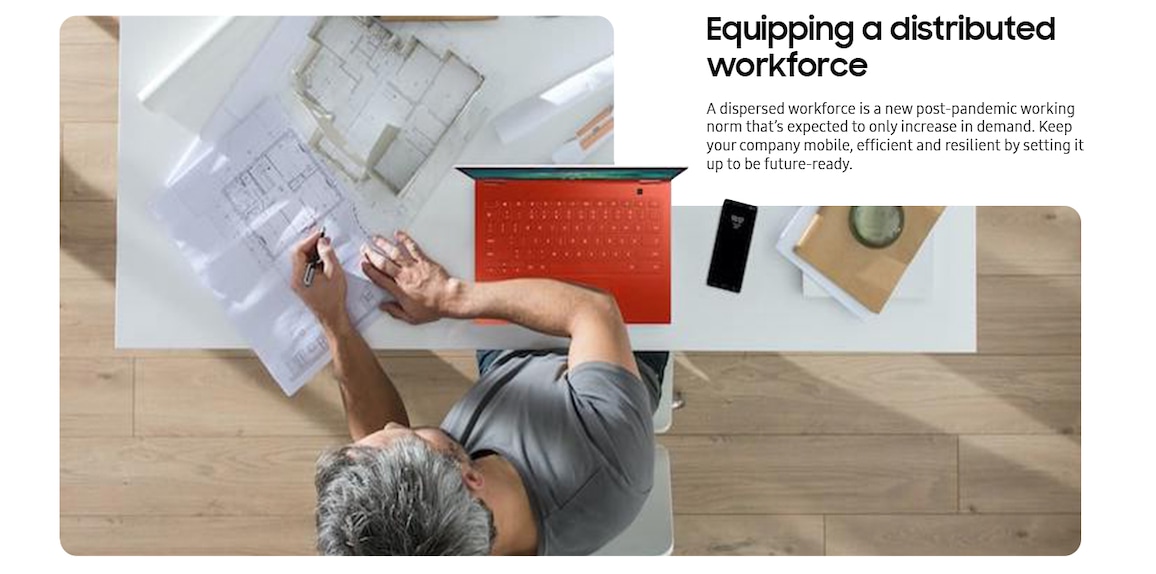 Home Office with DeX
Employees can connect their phone to a monitor, keyboard, and mouse in an intuitive desktop environment.
Secured Communication & Collaboration
Connect with teams or customers globally with a smartphone that's a secured desk phone.
Virtual Desktop Infrastructure (VDI)
Access all your files and applications from anywhere in the world via a virtual desktop.

Futurescaping field services
Social distancing is a challenge for field workers but with advancements
in augmented reality (AR) on mobile devices, AR-driven smart assistance could allow technicians to do
their job remotely and effectively.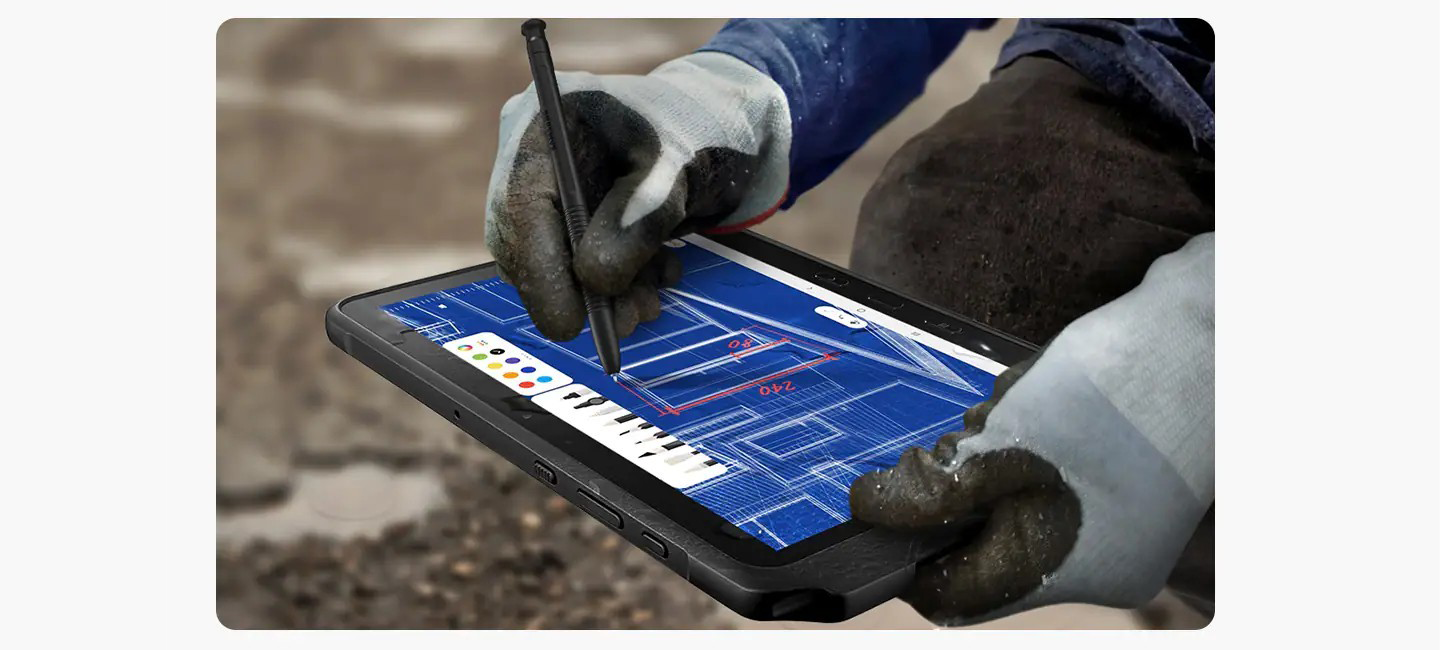 Safe Distancing
Staff can receive alerts when social distancing guidelines, especially in enclosed areas, are breached.

Push-to-talk
At a push of a button, initiate accurate information sharing through rugged devices while operating in the field.

Workforce Management
See workers' past and present location data for contact tracing, and distress calls when they're unwell.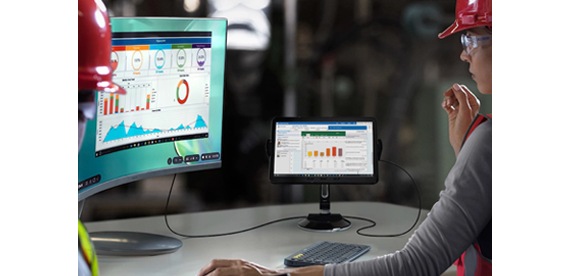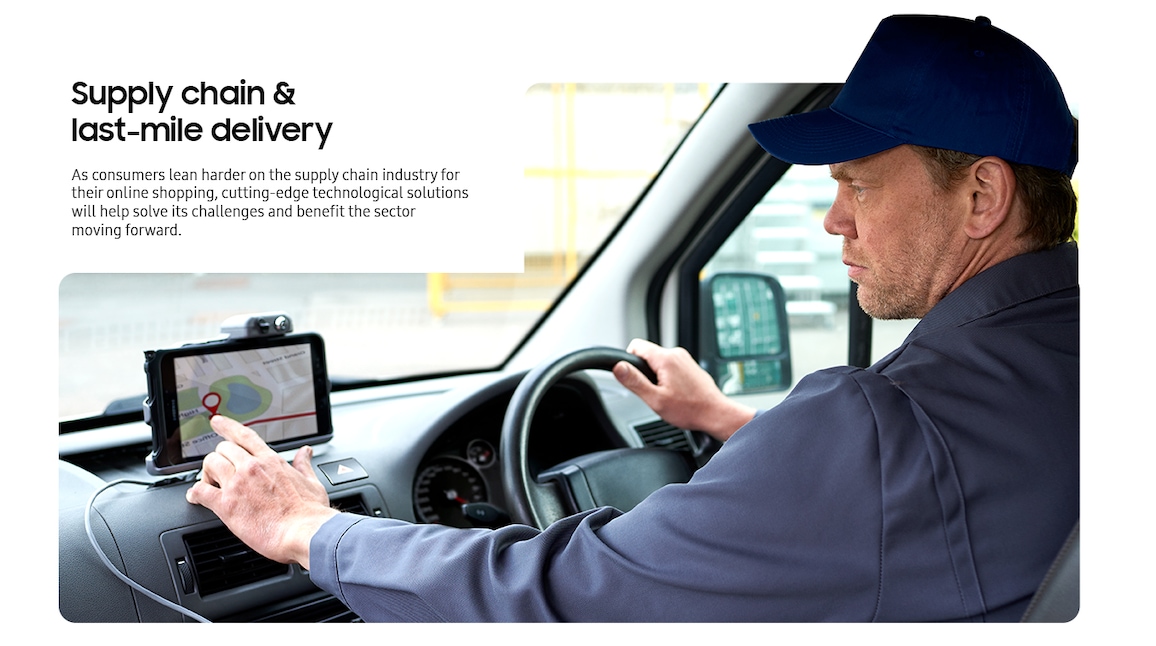 Advanced Barcode Scanning
Quickly identify the parcels to be picked up as well as scan multiple barcodes simultaneously.

Contactless Delivery
Trigger SMS/text notifications or contactless signatures automatically once at the recipient's location.
Automated Proof of Delivery
Notify customers of their shipment status, package pickup and estimated date/time of delivery.
Reinventing retail
Retailers are accelerating their digital transformation to stay
competitive, make each step of the value chain better, faster
and cheaper, and to cement their place in a post-pandemic world.
Empowering Sales Associates
Boost customer loyalty by equipping staff with mobile devices to access customer and inventory data.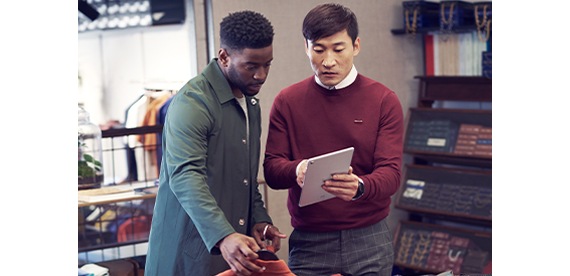 Modernising Retail Scanning
Efficiently capture barcode and text for inventory and price accuracy, or to facilitate checkouts.

Contact-free Checkout
Create self-checkout mobile payment kiosks with built-in MPOS solution for zero-contact with cashiers.

Healthcare for the 21st century
The pandemic has turbocharged the healthcare evolution as we now look to safeguard the health of both patients and healthcare providers with new technologies.

Virtual Rounding
Remotely communicate with more patients safely and efficiently while limiting face-to-face time.

Virtual Visit & Screening
Carry out virtual screenings with low-risk patients and monitor those with mild symptoms on mobile.

Long-term Patient Care
Monitor patient health vitals and well-being, and maintain communication with them using wearables.
The Classroom of the Future
Putting the right technology in the hands of teachers and students can boost engagement, inspire curiosity and improve learning outcomes, while keeping sensitive data secure.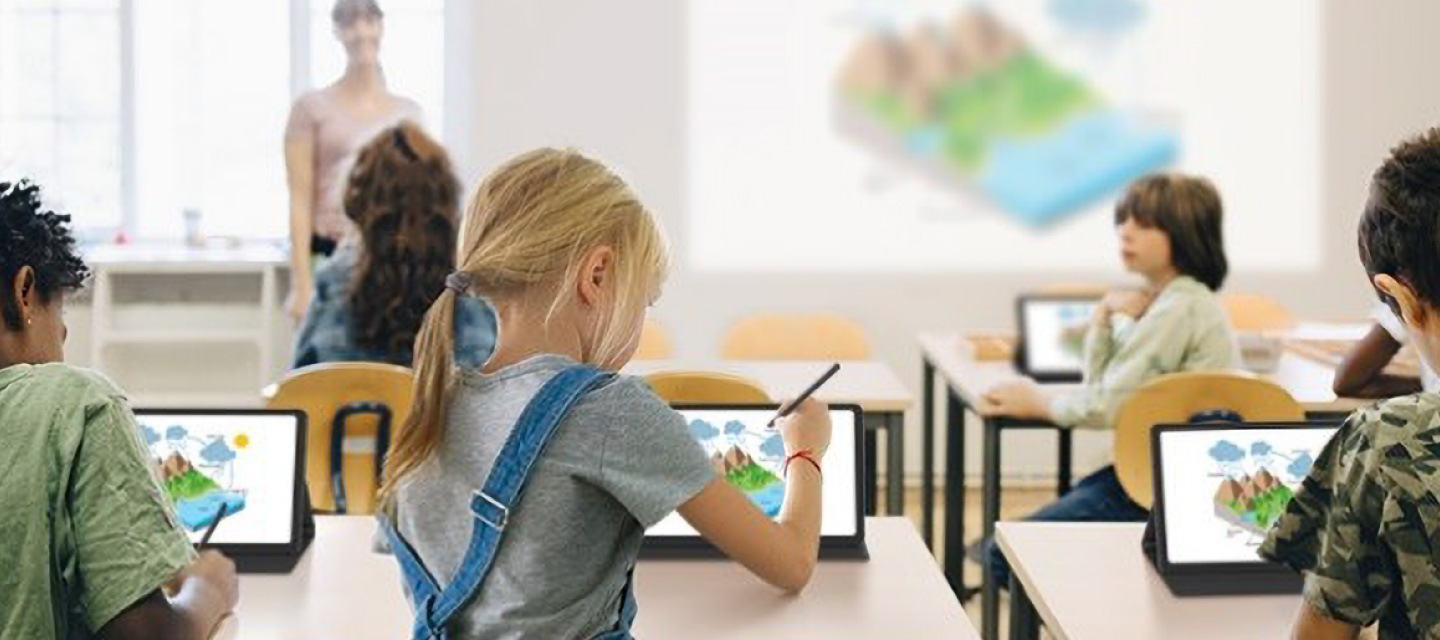 Learning in motion
Elevate the learning experience - leverage digital storytelling and approach complex topics with new technologies such as AR.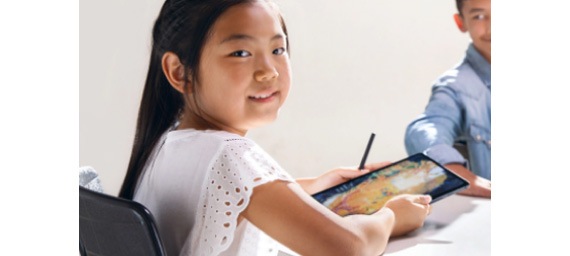 Enrich engagement
Efficiently support teaching in and outside the classroom. Boost productivity, motivate, inspire and personalize the learning experience.

Open new Possibilities
Leverage Samsung's Ecosystem to create an open and fit for purpose learning environment where technologies are incorporated into every aspect of learning.
Future of Work: Device Convergence Empowering Next-Generation Mobile Workers
In this InfoBrief, we discuss the key trends driving FoW with a particular focus on mobility and device convergence.
5G: Ushering in the New Era of Mobility
This IDC InfoBrief explores the role of 5G in ushering a new era of enterprise mobility and looks at some key use cases of how 5G can help transform the workplace.

The Mobile-Only Future of Retail Technology
This guide provides an overview on how to reinvent your brand experience and reimagine the role of your store through the use of mobility.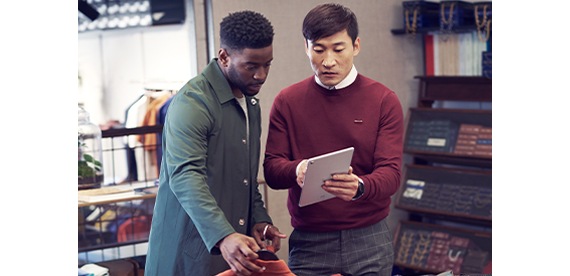 Thriving in the Next Normal