Tertiary Education
Tertiary Education not only prepare students for the technological demands of the workplace, but also digital citizenship in an increasingly connected world.
Real-time interaction
Using the MagicIWB (Interactive White Board), professors can post lecture notes on the classroom e-board and send them to each student's tablet. Students can then take notes directly on the materials used in class. Presenters can use the MagicIWB's intuitive touch screen to access PowerPoint, videos and more. This is especially helpful for large classes, in which polls and quizzes can be given and assessed on the spot with Samsung School.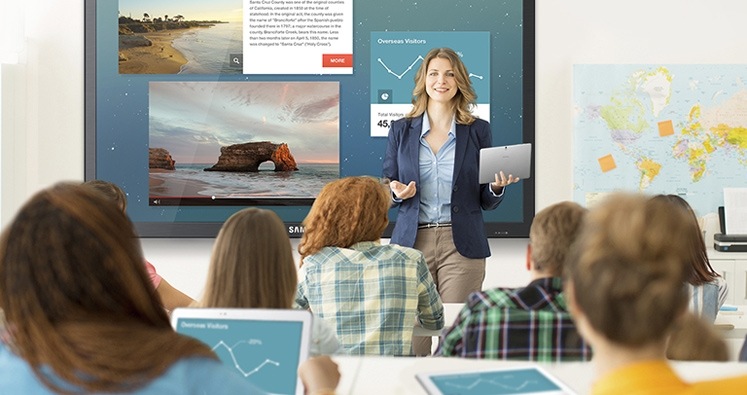 Flexible learning environment
Students can easily access and interact with materials while staying in their own dorm rooms. When working on group projects, they don't have to be in the same place to complete their assignment.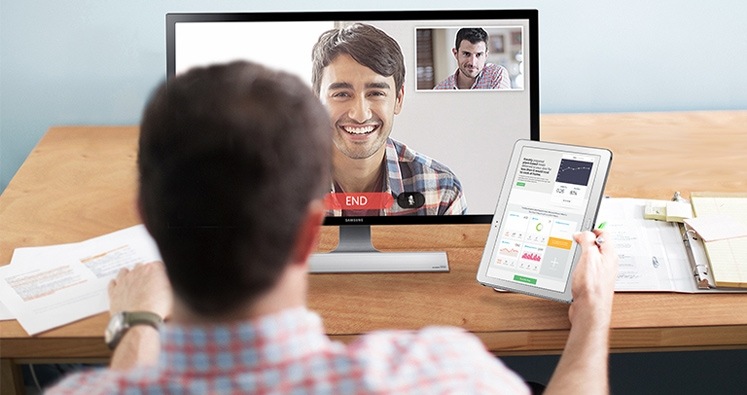 Easy scheduling
Samsung's high-impact, slim-form-factor SMART Signage helps schools deliver content more easily. Staff members can update information remotely whenever classrooms or schedules have been changed.
Other Sub Industries
A rapidly changing world requires new approaches in education to empower our students with 21st century skills.
Digital fluency is a necessity in today's world—how are you keeping your workforce up to date and retaining talent?