The future of work is mobile

Drive workplace and business transformation with our portfolio of business devices and mobile technology solutions.

Bring Samsung DeX to your computer
Just a USB cable unlocks Samsung DeX on your computer.
Drag and drop files from device to device with no interruptions.
Get more things done using a mouse and keyboard on your PC or Mac.

Samsung DeX for PC is compatible with Windows 7 and 10 and Mac OS 10.14 (Mojave) and 10.13 (High Sierra). More compatibility details on the FAQ page. Certain apps may not run or may require purchase of a separate license for use on Samsung DeX. You must install the Samsung DeX for PC app on your PC/Mac when using it for the 1st time. Samsung DeX for PC requires use with an external display. USB cable, external display and accessories including keyboard and mouse are sold separately.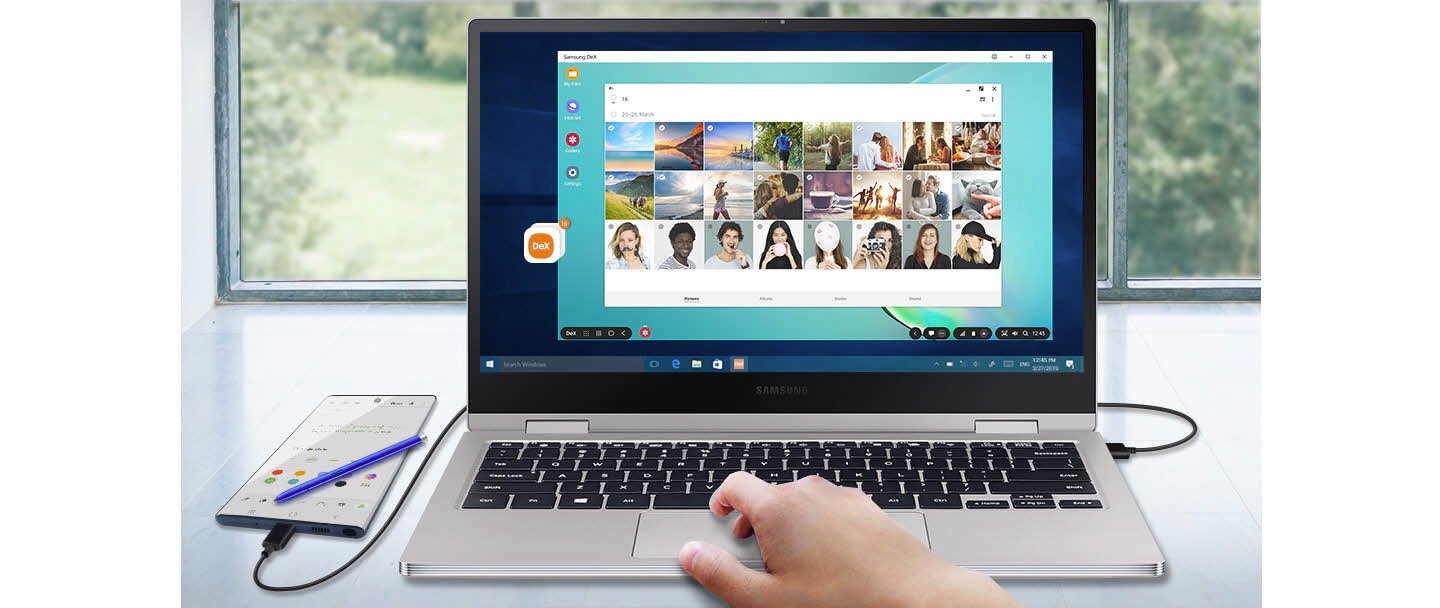 Access your phone on your Mac or PC
Use your apps, access files and get work done by simply connecting the Galaxy Note10 to your Mac or PC with DeX for PC. And with integrated Microsoft Office, OneDrive, gallery sync and Outlook pre-loaded on the Galaxy Note10, your phone works just like your computer.
Make any space a workspace with DeX mobile desktop
Samsung DeX lets your team travel light and make any place a work space. With a single cable to connect to a screen, a mobile device becomes a desktop workstation so they can do more in large format.
DeX provides access to all your favourite business apps
With Samsung DeX, you can access familiar business productivity apps on the connected screen, from the Microsoft Office Mobile suite to Adobe apps for creative professionals, all optimised for DeX with keyboard/mouse and resizable windows support.
Multitask like never before with DeX dual mode
Use dual mode to work in DeX mode on your connected monitor screen while using your phone to text, call or take notes at the same time. Getting business done just got easier with the power of DeX.
How mobility transforms your work
Banking & Finance
Many banks have adopted virtual desktop infrastructure (VDI) and thin clients to replace traditional desktop computers. See how you can use Samsung DeX to make smartphones the primary computing device of bankers in the branch of the future.
Public Safety
Samsung DeX lets you empower your personnel to switch from a laptop experience inside their vehicle, to secure handheld data access in the field, to a desktop experience back at the workstation—without even thinking about it.

Manufacturing
From the office to the manufacturing floor, Samsung DeX lets you connect to workstations and work on the go with one easy-to-carry device. So tasks from pulling up equipment records to checking inventory, resource planning and schematics are seamless from point A to point B.
Transport & Logistics
Timeliness and coordination are crucial in logistics systems of businesses, so you need a device that is reliable, secure and tough enough to see it all through. Samsung ensures that you are kept updated with nothing slowing you down.

Defense-grade security for an open world
Samsung Knox is a proprietary security platform built from the chip up for superior protection and easy manageability. Knox comes built-in on our latest Galaxy devices and keeps hackers out and your company's data secure from the second it turns on.1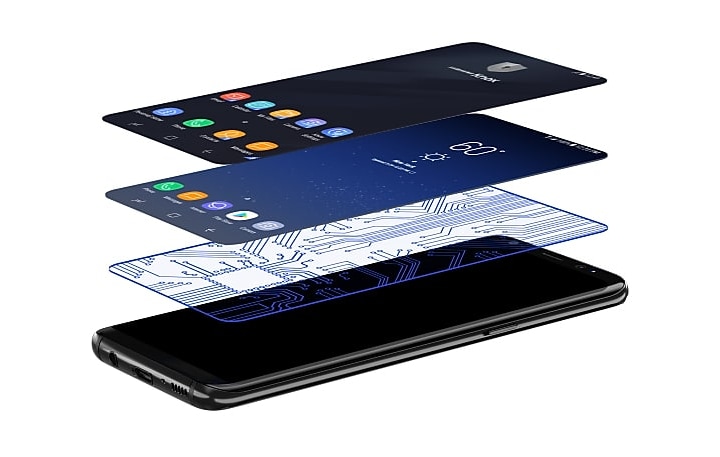 Partners
Samsung partners with industry leaders to enable cloud computing & team collaboration with DeX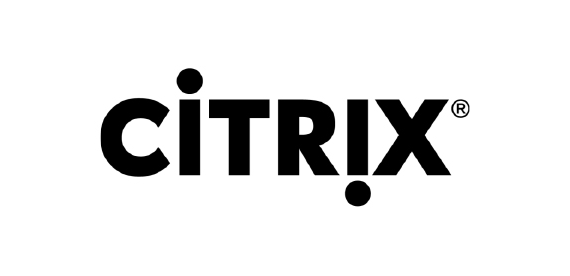 Explore how Samsung DeX and Citrix are changing mobile computing.
Explore creating a digital workplace with Samsung DeX and VMware Workspace ONE.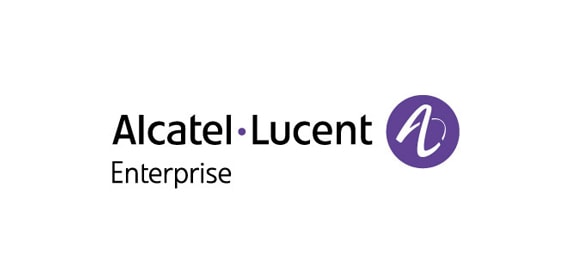 Discover how Alcatel-Lucent and Samsung DeX can help create the workplace of the future.

Discover how Microsoft supports Samsung DeX to empower businesses.
Transitioning to the new way of work with Samsung Dex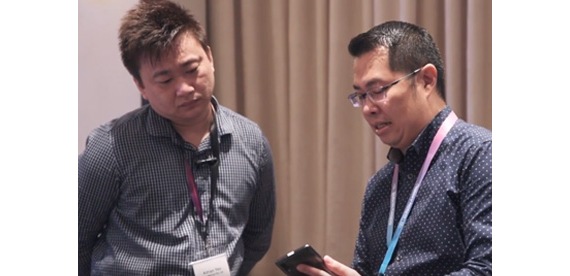 Reimagining the Workplace of the Future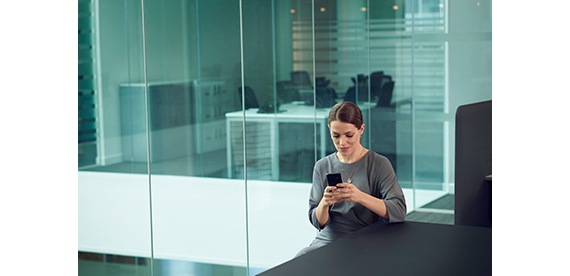 a single device for a smarter, neater way to work

Empowering The Next Gen of Mobile Workers