How SmartThings Can Help You
Plan a Romantic Night In
Dial up the romance with a little help from smart technology.
Whether you're celebrating Valentine's Day, marking a milestone wedding anniversary or want to ignite passion in a new relationship, there will come a time when you need some exciting ideas for date night. Everyone likes going out for a night on the town or booking a table at a fancy restaurant, but a special night in at home can be equally special. With a little forward planning and a bit of help from SmartThings, you can create the ultimate romantic evening that feels ultra-personalised for your partner.

SmartThings allows you to control your smart devices remotely in one place, monitor their activity or schedule them for when suits. The award-winning app is compatible with voice assistants and other smart products from Samsung and other brands – see the complete list of products compatible with SmartThings here.

Here are just some of the ways that SmartThings can help you create an unforgettable evening for two.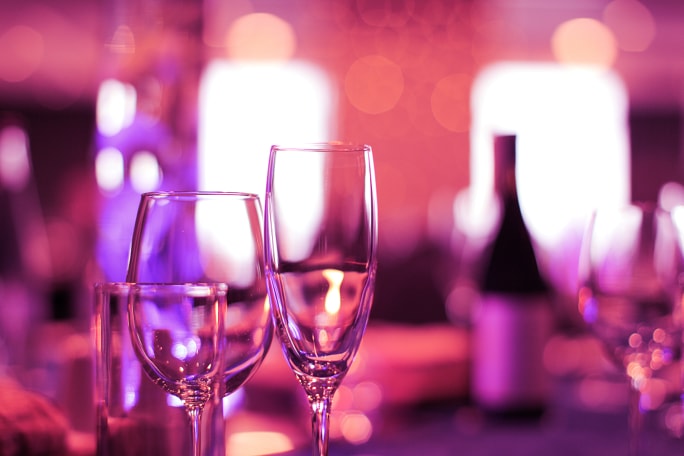 Set the mood with ambient lighting
When it comes to creating a romantic atmosphere, mood lighting works like a magic trick. Many romantic spots around the world benefit from the illumination of flickering candles at night, from intimate Parisian restaurants to the rose-coloured ruins of Petra, Jordan. Generally, we prefer warm, soft lighting because it is flattering against the skin. For a less flammable option, take mood lighting to the next level with SmartThings. By connecting a product such as a Philips Hue bulb up to SmartThings, you'll be able to engage romantic lights as soon as your partner enters a room. Simply choose a colour and set the dim level with your Samsung Galaxy smartphone. Experiment with different shades – pink is associated with romance, while purple is thought to ignite passion.
Use scents to create an evening to remember
Plenty of research suggests a strong connection between romantic love and scent. Attraction may be in the eye of the beholder, but our noses could be the best compass in leading the way to a suitable partner. Scent is the most subconscious sense, but as well as helping us find love through pheromones, it can trigger emotions and memories. In fact, our sense of smell is the only one of the five senses that is linked to the limbic system (the part of the brain linked to emotions and memory). To ensure your home is romance ready for date night, why not add an essential oil diffuser in a dreamy fragrance to your SmartThings power outlet?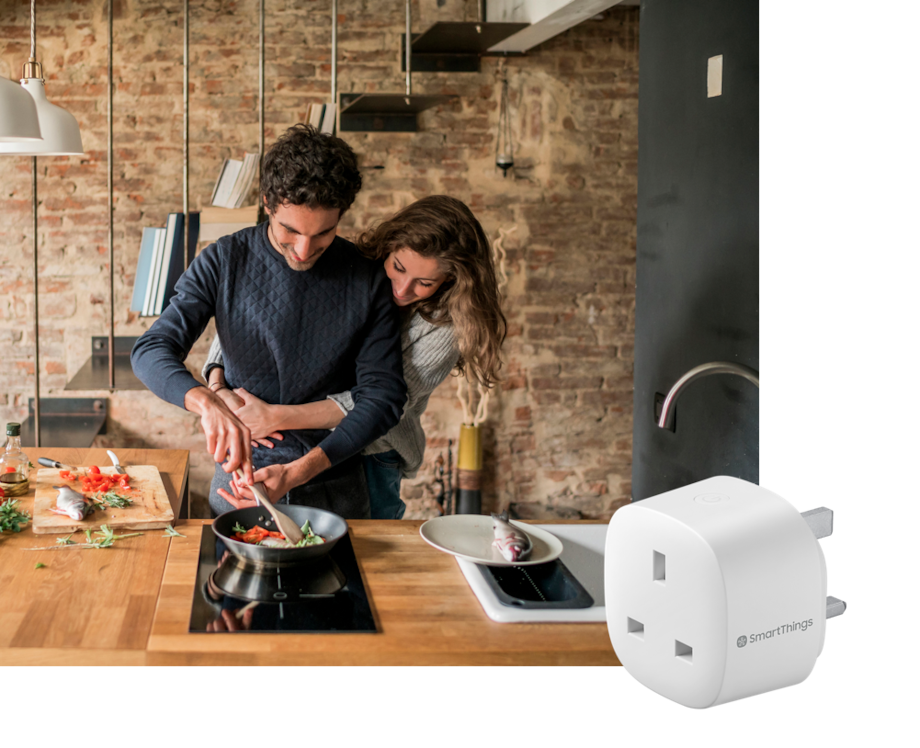 Rustle up a romantic meal
Surprising your partner with a home cooked meal is a failsafe way to impress on Valentine's Day or any other special occasion. Forget fancy restaurants with Michelin stars and demonstrate your culinary prowess by rustling up a romantic feast instead. With SmartThings as your kitchen aid, you can spend less time cooking and more time lavishing attention on your loved one. Prepare a crock pot or slow cooker with key ingredients earlier in the day and plug it into a SmartThings power outlet. Switch it on and ensure your romantic meal is ready at a time that suits you.
Make a playlist of their favourite songs
Rarely do we come across anyone who doesn't care about music. Songs act as timestamps and mark moments in time and precious memories, so why not create a playlist of your favourite shared tracks and rig it up to your SmartThings speaker? You could choose tunes that played at festivals you attended together, or the song that played for your wedding first dance. If you're in a new relationship, fill the playlist with surprise songs from a genre they like, or run with the Valentine's Day theme and pack the playlist with classic love grooves. To make date night extra special, why not collaborate on the task? Spotify Duo: The Ultimate Love Experience lets you create a personalised playlist and custom cover alongside your favourite human.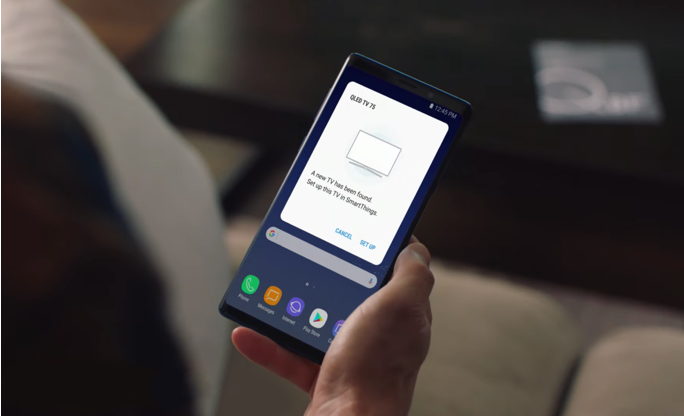 Snuggle up in front of the screen
No date night at home would be complete without watching a popcorn worthy movie together. From rewatching the flick you saw at the cinema on your first date to binging on box sets over rainy weekends, the small screen is actually the backbone of many relationships. Whether you select a jumpy horror so you and your spouse can cling together during the scary scenes or a classic romantic comedy to lighten the mood, bring every film to life on your Neo QLED. Neo QLED pushes the limits of what's possible, with Quantum Mini LED Technology. The result is the most vibrant and detailed QLED display yet, with even sharper picture quality and more intense colours. Set up SmartThings on your smart TV and use your phone as a remote control so you don't miss a moment of the action.
Ready to get romantic with
a little help from SmartThings?
Here's everything you need.