What is the difference between an AMOLED display and a QLED display?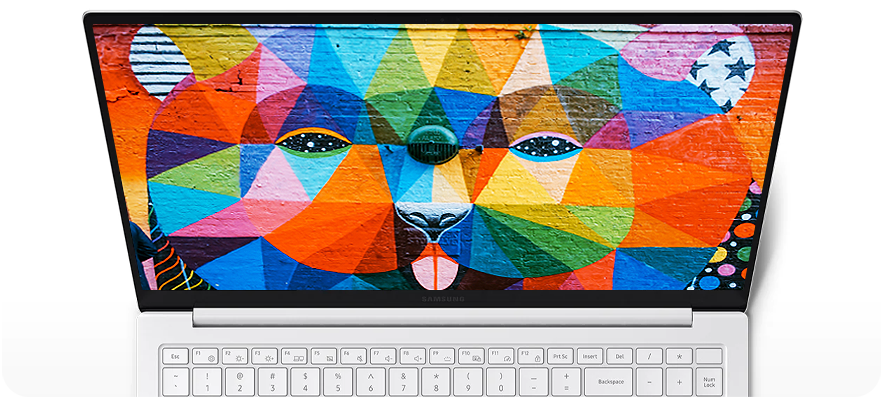 The Galaxy Book Pro includes an AMOLED display and the Galaxy Book Pro 360 includes a Super AMOLED display.  Find out what an AMOLED display is and how it is different from the QLED display included in the Galaxy Book Flex and Ion.
AMOLED Display
AMOLED is a type of display technology which stands for Active Matrix Organic Light Emitting Diode. Super AMOLED is an AMOLED display that has an integrated touch function.
AMOLED is the type of display used in your Galaxy Phone so you can get the same vivid colours, contrast, and responsiveness in your Book Pro and Book Pro 360.
The AMOLED display offers 120% colour volume so that games, movies, photos and websites will be more accurate and vivid, whilst also protecting your eyes from harmful blue light. Compared to an LCD display the AMOLED display provides 35% more accuracy, is 20x more vivid and is 70% less harmful.
QLED Display
QLED is another type of display technology and stands for Quantum Dot Light Emitting Diode.
QLED is the type of display used in your Samsung TV and allows you to stream and browse with the same colour volume on your Book Flex and Ion.
The QLED display offers incredible brightness, roughly twice as bright as an LCD monitor, meaning you can have a great viewing experience even in direct sunlight. QLED offers 100% colour volume and a greater range and accuracy compared to an LCD display.
Please answer all questions.