How can I connect and use my device with a computer or tablet?
There's no doubt that your Galaxy smartphone is powerful. But, did you know that you can connect your device up to a computer monitor and use it as a portable PC? With Samsung DeX you can get a desktop experience, without the need for a desktop. Using your monitor and device you can multitask, play games and easily get productivity tasks done, making it possible to ditch the desktop for good.
You can also connect your smartphone or Galaxy watch to your tablet or PC using Samsung Flow. Samsung Flow enables a seamless and secure experience between your devices. Using the app you can share content between devices, sync notifications and view your smartphone content on a bigger screen.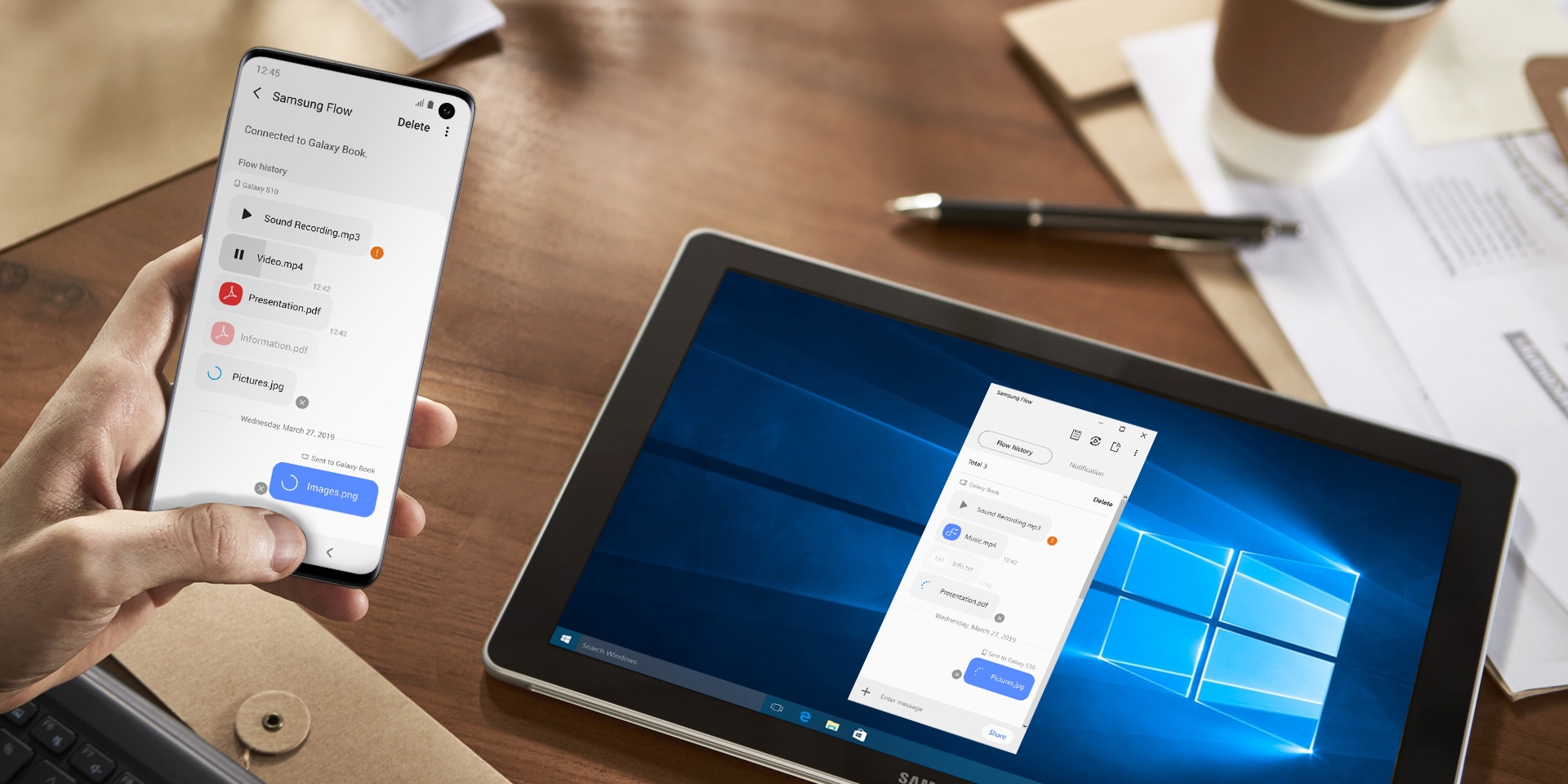 If you're experiencing unusual behaviour on Samsung mobiles, tablets or wearables, you can send us an error report or ask us a question in the Samsung Members app.
This allows us to take a closer look at what is happening. The data is anonymised and only held for the duration of the investigation. Find out more about sending an error report through the Samsung Members app.
We would love to know your feedback to help us improve. Please click submit to tell us what you think.
Please answer all questions.