Galaxy Buds not working in power saving mode
You may have noticed that when you turn on a power saving mode on your Galaxy S10, the audio from your Galaxy Buds stops. This occurs if the music or audio application being used is set as a "Sleeping app". Sleeping apps will stop running when the background data is restricted in any power saving mode.
To remove music and audio applications from the list of sleeping apps, please follow the steps below: 
1
Open "Settings" and tap "Device care".
2
Select "Battery".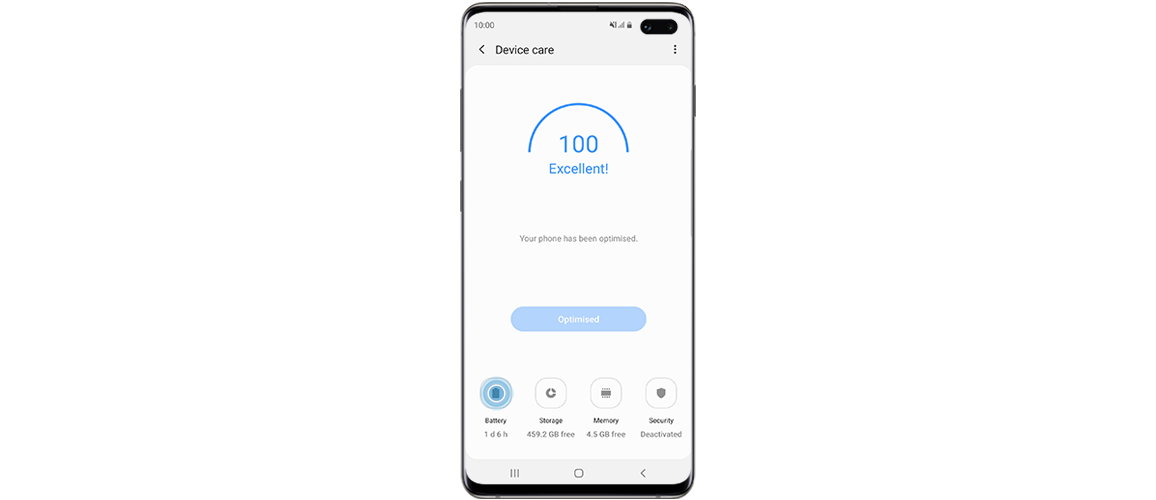 3
Tap the more options icon and select "Settings".
4
Choose "Sleeping apps".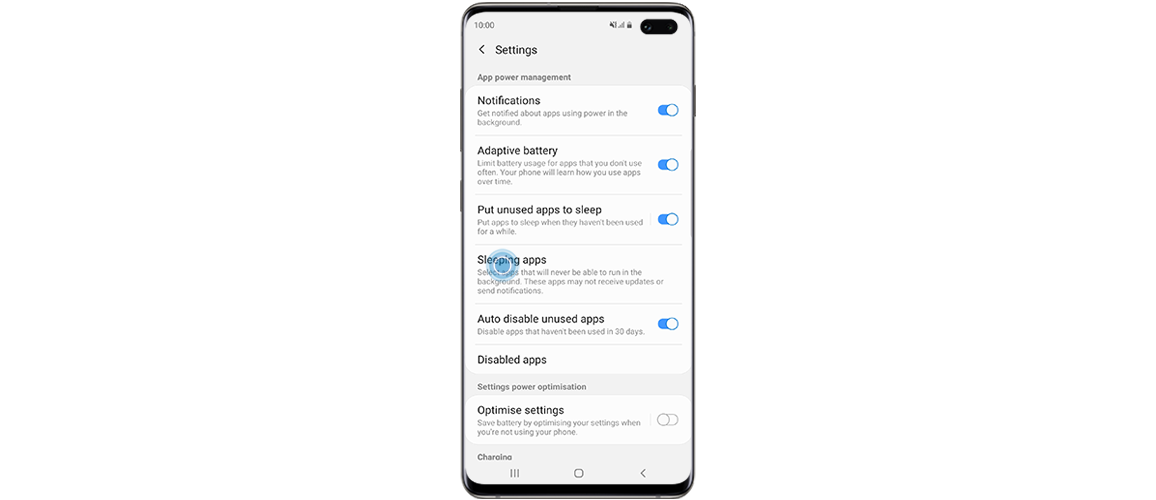 5
Tap the dustbin icon on the top right corner.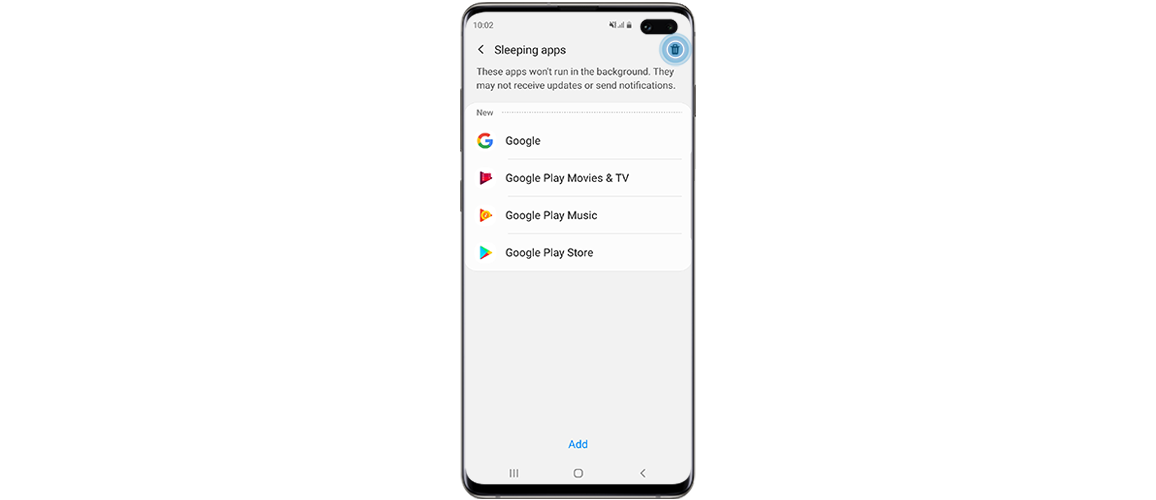 6
Select the apps you wish to remove from the "Sleeping apps".
The apps you remove will be the ones that will continue to work when you activate a power saving modes.
7
Tap "Remove".
You may also add applications you wish to shut down when you activate a power saving mode by tapping "Add" and choosing the apps you wish to include in the list. Once the desired apps have been selected, tap "Add" to save them to the list.