How can I personalise and turn predictive text on and off on my Samsung Galaxy device?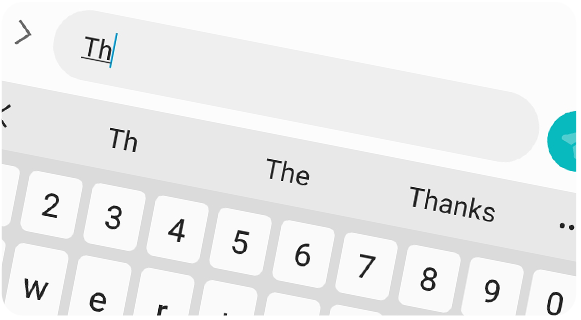 Predictive texting is a feature that makes it quicker and easier to send messages by suggesting and changing words as you type. The more you use predictive text, the better it will become at suggesting your most used words and phrases. You can turn predictive text on or off, remove suggested words and to personalise it to suit you.

Please note: Some options for predictive text will not be available for older devices and operating systems.
Not finding what you're looking for? We're here to help.
Online


There are a number of different ways of contacting us via Live Chat, Email, Twitter, Facebook Messenger and more.

Need a repair?



Whether your product is in warranty or out of warranty, we're here to help.

Contact Us