How do I remove a Microsoft Exchange ActiveSync email account on my Samsung Galaxy Note 3?
1. From the Home screen, touch Menu

> Settings
> General

> Accounts
> Microsoft Exchange ActiveSync and touch your account name.
2. Touch Remove account.
3. Confirm you would like to delete this account by touching Remove account.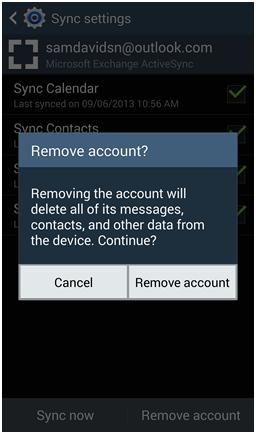 Removing this account will delete all of its messages contacts and other data from the mobile device.