How to connect Galaxy Buds or Galaxy Buds+ to another device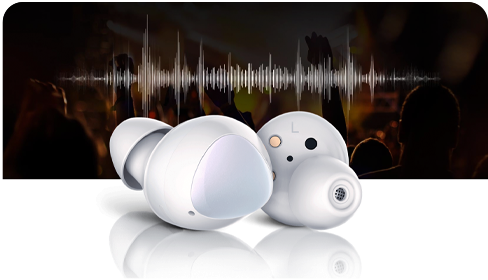 Galaxy Buds / Galaxy Buds+ are wireless earbuds that allow you to listen to music and answer calls no matter what you're doing. Once your Galaxy Buds / Galaxy Buds+ have been set up and paired, all you need to do is open the charging case and your devices will automatically connect.
All Bluetooth devices need to pair before they can connect and transfer information. On an Android device, the SmartThings and Galaxy Wearable apps make it quick and easy to connect your devices. On other devices such as with PCs or TVs, you will need to pair your Galaxy Buds / Galaxy Buds+ manually. Once your devices are paired they will remember the connection and connect automatically the next time they are used. You can easily switch between any device that is already paired to your Galaxy Buds / Galaxy Buds+.
Please note: As with all headphones, please observe caution when using in public areas and be aware of your surroundings.
Please answer all questions.