How to replace the battery in the Galaxy Tab Active2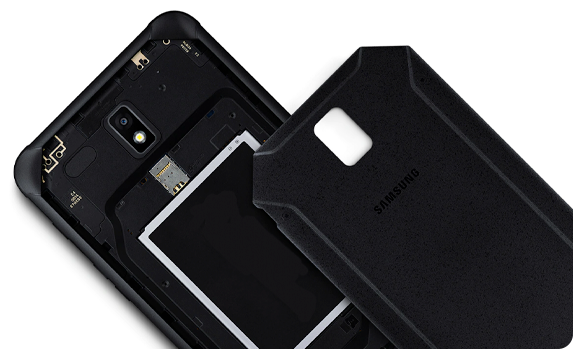 You can't always access a power socket when you're working offsite, so the Galaxy Tab Active 2's battery can be quickly and easily replaced to keep you productive when you're working offsite.
1
Remove the protective case by twisting the top edge of the case until the device protrudes from it, then remove the device from the case.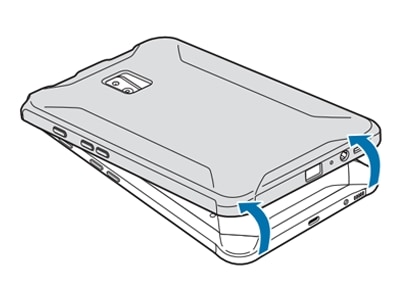 2
Use a fingernail, coin or plastic tool to gently lift the corner of the back cover, then slide it round the edge to carefully remove the back cover.
Please note: Do not bend or twist the back cover excessively. Doing so may cause damage.
3
Lift up the old battery using the notch to remove.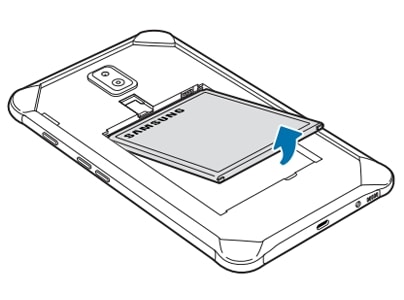 4
Insert the new battery into the slot, making sure to line up the gold-coloured contacts.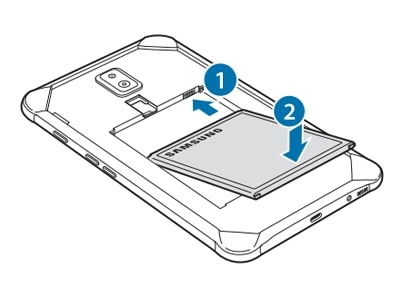 5
Replace the back cover and press gently so it clips in place securely.
Please note: Ensure that the back cover is closed tightly to prevent water and dust from entering. Open or loose back covers may cause damage to the device.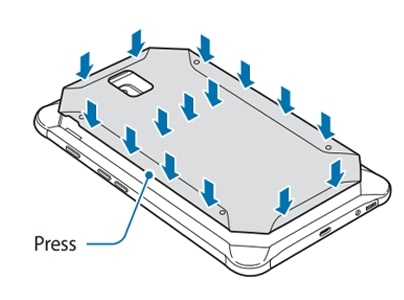 6
Replace the protective case by inserting the top of the device into the case, then pressing the other side of the case firmly to install it.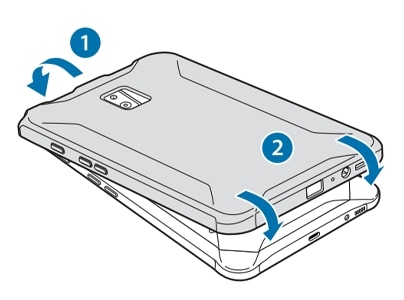 7
After replacing the battery for the first time or when it has been unused for extended periods of time, it is recommended to charge the battery fully before use.
Please note: Use only Samsung-approved chargers, batteries and cables. Unapproved chargers or cables can cause the battery to explode or damage the device.
Please answer all questions.