How to use App continuity on the Galaxy Fold 5G
While using the cover screen, you can open the Galaxy Fold 5G to pick things up on the larger inner screen without any interruptions. The transition between screens is intelligently optimised for the app you are using, so you can recieve a call in a pop-up window while using other apps and much more.

You can also adjust your settings so that the app you are using on the main screen switches to the front screen when you fold your device.
Please note: not all applications can resize themselves automatically. Samsung has applied a compatibility mode for all un-resizable applications so that the app remains the size seen on the cover screen when moved to the inner display. To view the app in full screen, tap the icon on the bottom right of the application
1
Swipe up from the home screen to access your apps
2
Tap the Settings app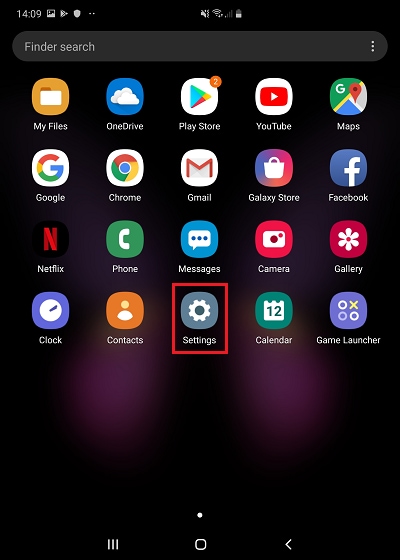 3
Tap Display
4
Tap Continue apps on front screen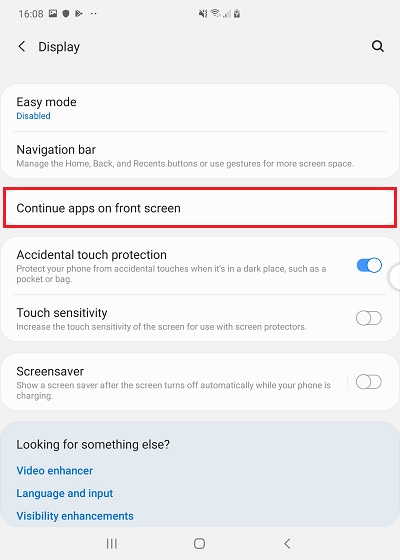 5
Tap the switch next to any app you wish to continue using on the front screen when you fold your device
For more help...
Our trained experts are available 24/7 to help you get the most out of your Galaxy Fold 5G. 
Phone number: 03307267467
Hours of operation: 24 hours a day, 7 days a week
If you're experiencing unusual behaviour on Samsung mobiles, tablets or wearables, you can send us an error report or ask us a question in the Samsung Members app.

This allows us to take a closer look at what is happening. The data is anonymised and only held for the duration of the investigation. Find out more about sending an error report through the Samsung Members app.
Please answer all questions.