Using Wireless Powershare on the Galaxy Fold 5G
Wireless PowerShare is an innovative feature that allows you to charge your devices on the go, without needing a charging cable. Your Galaxy Fold 5G can share its battery life with other wireless charging compatible devices, including your Galaxy Buds, to give you the power you need whenever you need it.
Charging your Galaxy Buds wirelessly
1
Swipe down from the top of your screen to access your quick settings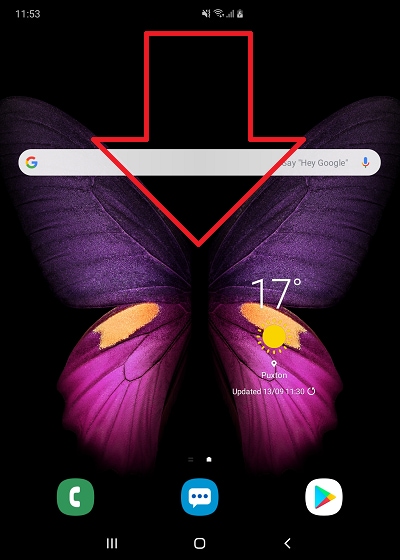 2
Tap Wireless PowerShare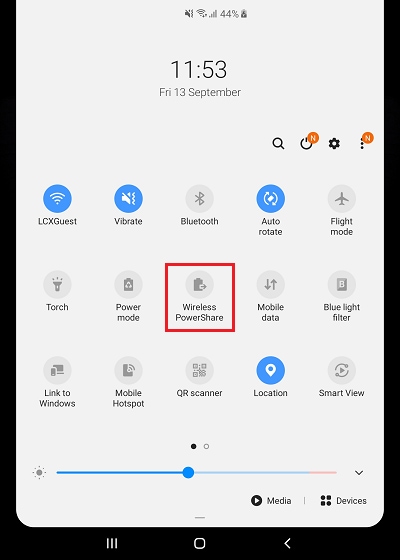 You will be shown some information on how to use Wireless PowerShare.
3
Open your Galaxy Buds charging case
4
Place the earbuds into their corresponding slots in the charging case
5
Close the charging case
Please note: if your charging case has battery it will begin charging your earbuds automatically
6
Place the charging case on the back of your Galaxy Fold 5G in the centre
Please note: you may have to adjust the position of the Galaxy Fold 5G and the charging case to establish a strong connection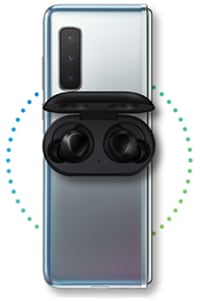 7
Once your Galaxy Buds have finished charging, remove the charging case
The Wireless PowerShare feature will turn off automatically when your Galaxy Buds are removed.
For more help...
Our trained experts are available 24/7 to help you get the most out of your Galaxy Fold 5G. 

Phone number: 03307267467
Hours of operation: 24 hours a day, 7 days a week
If you're experiencing unusual behaviour on Samsung mobiles, tablets or wearables, you can send us an error report or ask us a question in the Samsung Members app.
 
This allows us to take a closer look at what is happening. The data is anonymised and only held for the duration of the investigation. Find out more about sending an error report through the Samsung Members app.
Please answer all questions.