Where do I find the serial number and model of my TV?
You can find out the model number, serial number, and software version of your TV through the Settings menu. You can also refer to the sticker on your TV for the model number and serial number.
Find out where to find the serial number and model number for other Samsung products:
Finding information about your TV in settings
1
Open the Settings menu
2
Select Support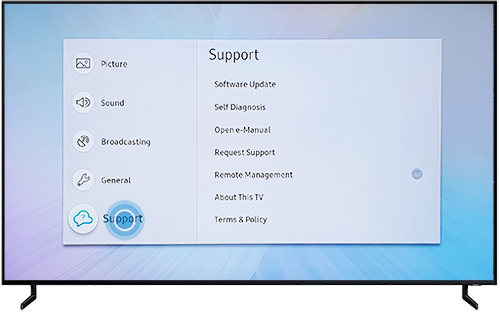 3
Select About This TV
4
Your Model Code, Serial Number and Software Version of your TV will be displayed on-screen
Where to find the model code and serial number sticker
The Model Code and Serial Number can also be found located on a label on the back panel of your TV.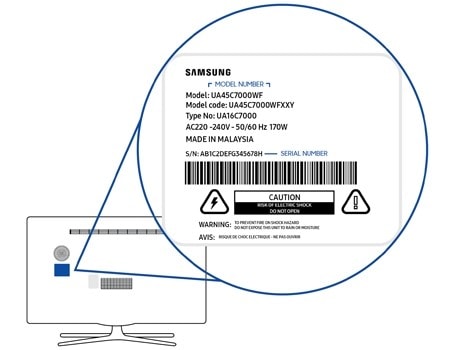 We would love to know your feedback to help us improve. Please click submit to tell us what you think.
Please answer all questions.