The next-gen laundry experience.
The new Samsung EcoBubble™ now comes in an elegant, easy-to-use machine, with intelligent AI control.
Welcome to the next level in fabric care.
Performance
Gentle on fabric
EcoBubble™
Keep delicate fabrics looking and feeling like new.
The gentle foam not only cleans, but helps reduce wear on fibers during the wash cycle protecting color and texture.
Cleans thoroughly
EcoBubble™
Give your clothes a thorough wash with our EcoBubbleTM technology.
These soapy bubbles quickly penetrate deep into fabric, and remove tough stains easily1.
A cooler way to save energy
EcoBubble™
Enjoy efficient cleaning, even at low temperatures with EcoBubbleTM technology. Detergent is turned into bubbles so it quickly penetrates fabric and removes dirt easily while saving energy and protecting its color and texture2.
Intelligence
Always automatically personalized for you
AI Control
Do your laundry easily and effectively with AI Control. It personalizes your experience by remembering habits, suggesting cycles3 and displaying timely information. SmartThings App4 offers advice on cycles, planning and troubleshooting.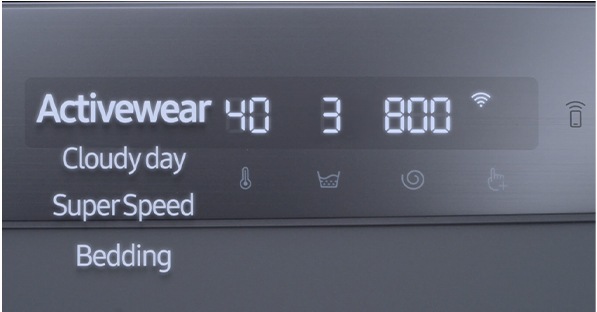 Intuitive display
Helps you find your favorite cycle simply and quickly.
Personalized cycles
Remembers your laundry habits and suggests the perfect cycle⁷.
Hygienic cleaning
Hygiene Steam
Give clothes a deep, hygienic cleaning with steam. A Hygiene Steam cycle releases steam from the bottom
of the drum removing ingrained grime and up to 99.9% of bacteria5 and allergens6.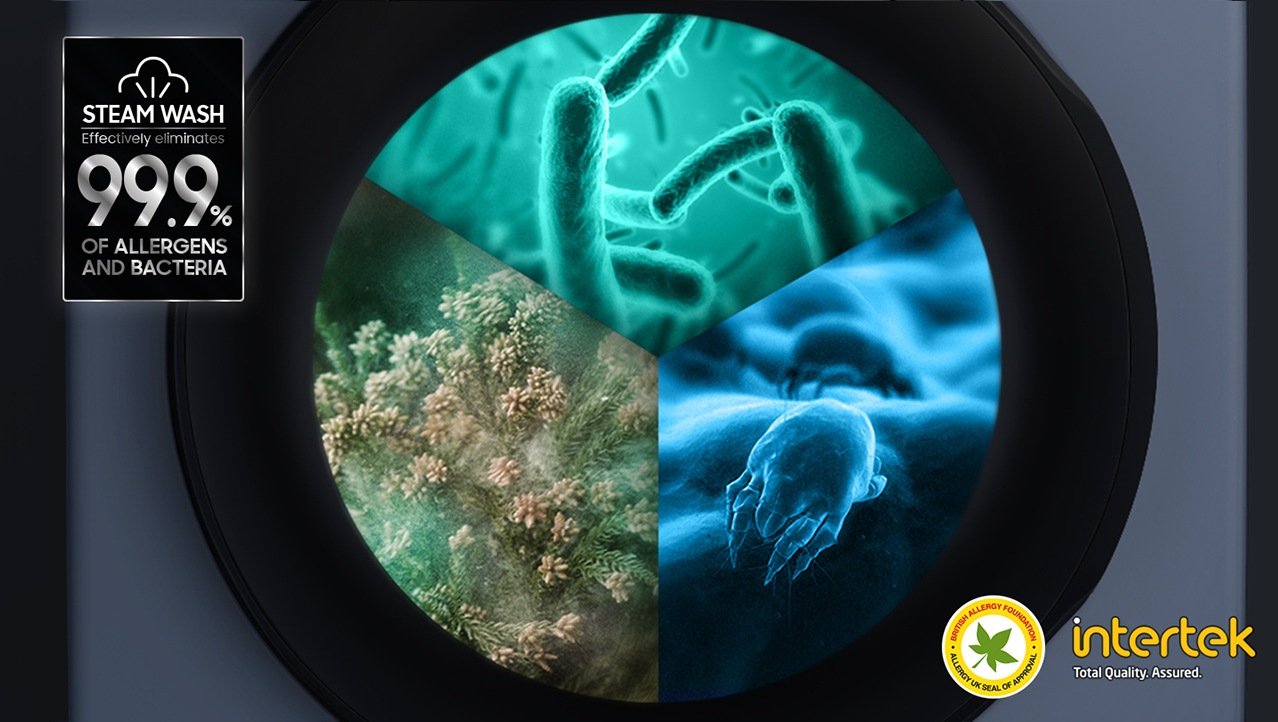 50% less wash time
QuickDrive™
QuickDrive™ reduces washing time by up to 50%7. Its 'Q-Bubble™' technology's dynamic drum rotation and additional water
shots create abundant and powerful bubbles. Detergent now penetrates faster, washing gently and quickly.
Add items anytime
AddWash™
If you've forgotten any clothes that need washing, the Add Wash™ door lets you simply and quickly add extra
items or detergent8 after your wash cycle has started.9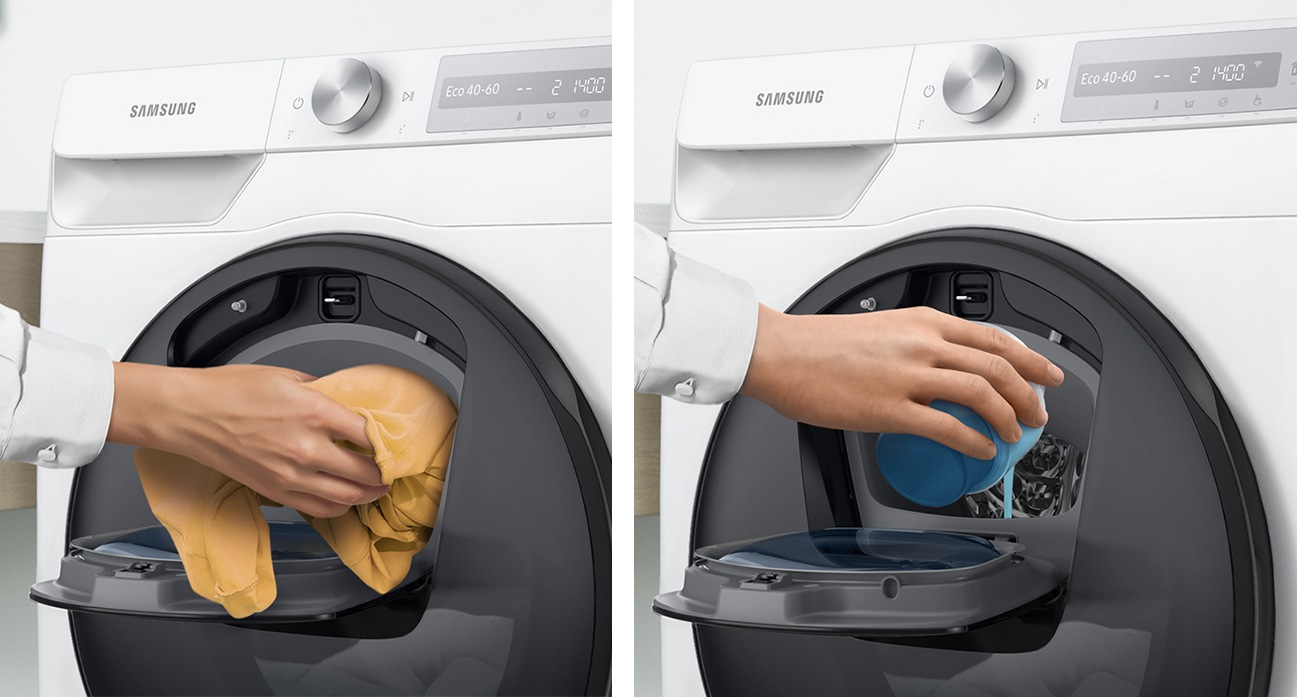 Sanitize with air
Air Wash
Keep clothes hygienically fresh without water and detergent. Air Wash technology deodorizes and sanitizes your clothes.
Unpleasant odors as well as up to 99.9% of bacteria10 are removed using just heated air.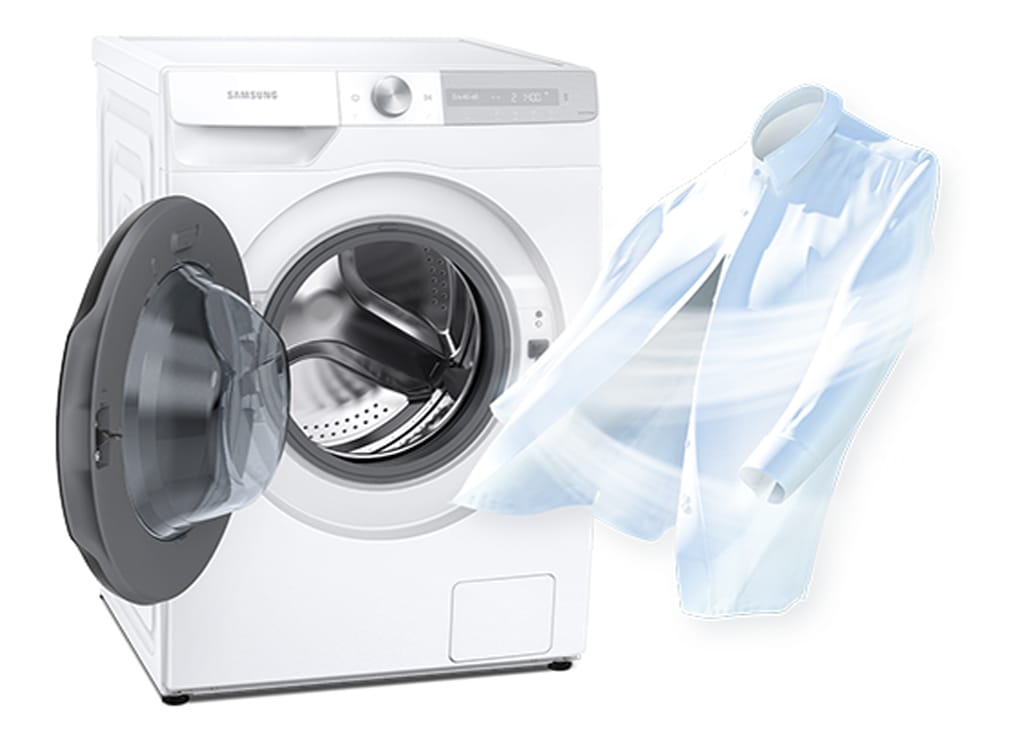 Find the right one for you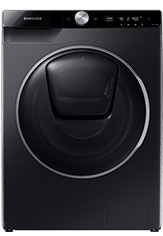 WW7000T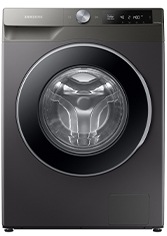 WW6000T
WW5000T
WW4000T
QuickDrive™
QuickDrive™
-
-
-
AddWash™
AddWash™
(Optional)
AddWash™
(Optional)
AddWash™
(Optional)
-
Door Color
Tint Door (Inox)
(Inox deco)
Standard Door
(Black)
Standard door
(Black/White)
Standard door
(Black/White)
Body Color
Black Caviar/Inox
Black Caviar/Inox
Black Caviar/Inox/White
Inox/White
Display Panel Color
Black
Black/Silver
Black/White
Black
Share your details for a callback
All fields marked(*) are mandatory