Can we remove the Front Grill of the Split Air-conditioner.
Last Update date :
Oct 12. 2020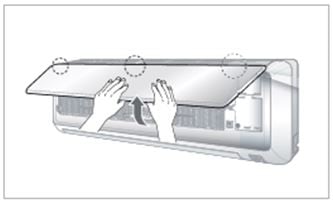 Grills can be conveniently detached from the Indoor unit for cleaning of the air-filter.
As shown in the figure above, pull the lower portion of the panel upwards in order to remove the front grill of the Air-conditioner.
Thank you for your feedback!