How to connect the water supply hose in Samsung Top Load Washing Machine?
Last Update date :
Oct 26. 2020
STEP 1. CONNECTING ADAPTER WITH THE WATER TAP
1
Remove the adaptor from the water supply hose.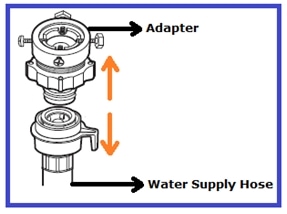 2
Using a "+" type screwdriver, loosen the screws on the adaptor.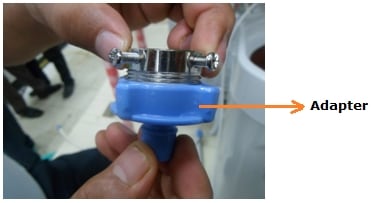 3
Connect adaptor to the water tap by firmly tightening the screws.Then turn part (b), following the arrow, and put (a) and (b) together.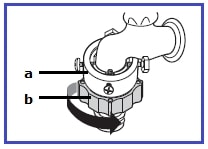 STEP 2. FINALIZING THE CONNECTION
4
Connect the water supply hose to the adaptor. Pull down part (c) of the water supply hose. When part (c) is released, the hose is automatically connected to the adaptor.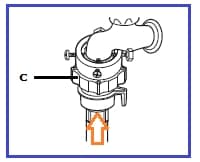 5
Connect the other end of the water supply hose to the inlet water valve at the back of the washer. Screw the hose clockwise, all the way in.
Note: If the water tap is a screw type, connect a water supply hose that fits to the tap as shown
Please answer all questions.