Microwave: Turntable Does Not Rotate and is Making Noise
Last Update date :
Oct 29. 2020
If the microwaves turntable is not rotating, this could cause uneven heating of the food. To get the turntable rotating again and resolve any noise, the guide will walk you through checking the settings, cleaning the tack and roller ring, and positioning the turntable correctly.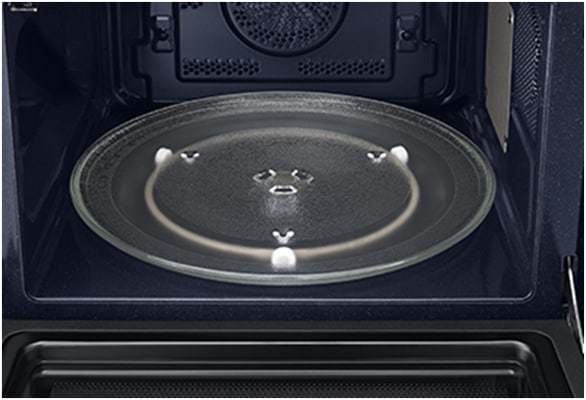 1. Check the turntable setting.
Your model may have a function to turn off the turntable. Verify this in your user manual or look at the control panel for a button to turn the turntable on or off. If your model has this function, verify the turntable is turned on.
2. Clean and inspect the roller track.
Food particles or other material on the rollers or in the bottom of the microwave can also result in an unbalanced and noisy turntable.

1
Remove the turnable and roller wheel and clean with warm soapy water.
2
Clean the bottom of the microwave and roller track.
3
Dry all parts thoroughly and reassemble.
4
Verify the center of the turntable has a coupler that connects to the motor. If this is not positioned correctly the turntable will not spin, and will usually make a lot of noise.
Please click the submit button below to share your feedback with us. Thank you for your participation.
Please answer all questions.