What is Cool Pack in Samsung Frost Free Refrigerator(RT36FDJFASL)?
Last Update date :
Jul 05. 2022
Attention : If even after following the procedures below, your problem is not resolved, please contact us via  
  WhatsApp so that we can quickly diagnose your device and help you in the best possible way.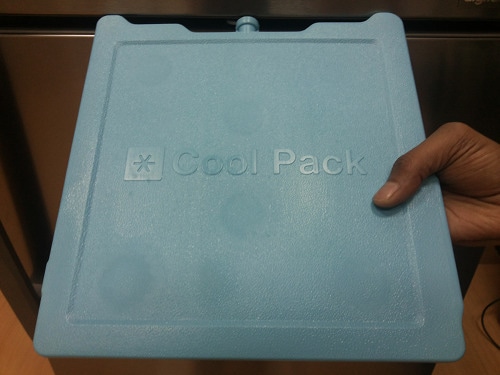 Cool Pack is a special part of your Samsung Frost Free Refrigerator (RT36FDJFASL) that helps protect your food from spoilage in the event of a power outage. Located inside the freezer, on both sides, Cool Packs keep foods well frozen for up to an hour with no power, and keep the freezer compartment cold for up to eight hours when the electricity is off, so your ice cream won't melt and your meals won't spoil.
( Cool Pack of RT36FDJFASL )
What so unique about Cool Pack of Frost Free Refrigerator (RT36FDJFASL) ?
The uniqueness about the Cool Pack of Frost Free Refrigerator (RT36FDJFASL) is its Size. The Conventional Cool Pack used in old Refrigerators can protect your food upto an hour. But this all new Cool Pack can keep your food fresh upto 8 hours.
Note: Please make sure that Cool Pack is always inside the Freezer of the Refrigerator. It is not recommended to use Cool Pack for external purposes. This product will yield best result only when used with Refrigerator.
Please click the submit button below to share your feedback with us. Thank you for your participation.
Please answer all questions.