How to use Funny stickers in Galaxy Note8?
Last Update date :
Oct 29. 2020
When you select Sticker icon, you can capture photos and videos with various 3D live sticker. As you move your face, sticker will track with your movements. You can also record a funny sticker that keeps moving in a video.

● 3D live sticker: Apply a sticker such as glasses or a cap on your face.
● Live sticker: Open your mouth or blink your eyes as instructed to preview how the sticker moves.

Navigate to Apps screen → Camera → STICKERS → Select Stickers → Capture or Record
Pictorial representation of the above settings are as follows :

1. From the Apps list, tap Camera.

2. On the preview screen, tap STICKERS.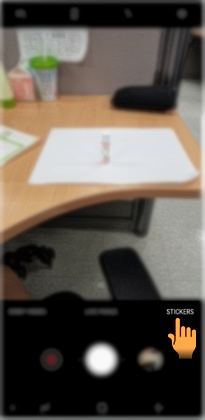 3. Select a sticker. The sticker will move along with your face's movements and angle.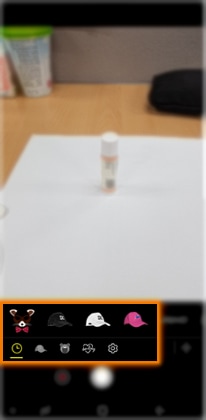 4. Tap centered icon to take a photo or to record a video.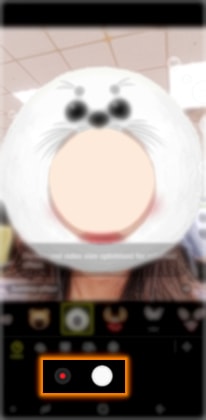 CLICK HERE to know about taking the images with the Dual capture feature in Galaxy Note8 (SM-N950FD).