How to Activate Dual Messenger Feature?
Last Update date :
Feb 03. 2021
Dual Messenger feature allows you flexibility to create two separate accounts for the same messaging App. Only specific models and apps are supported with Dual Messenger.
Once this feature is enabled, you will be able to send and receive messages to/from any one of the two active App accounts basis your preference. A second app icon will appear on the Home screen for easy navigation.
To use both versions of App, make sure you're using separate credentials on the second version of the App. Whether it's for home or work; you can run the same app for two different accounts quickly and easily. 

Note: While Dual Messenger sets up a second iteration of the messaging app, it does not allow any further security.  If you can't find the above option in your phone, then your device might not be compatible with Dual Messenger feature.
How to set up Dual Messenger?
1
Go into the Settings menu > Advanced features. Scroll down and then tap on Dual Messenger.
2
A list of apps which are compatible with Dual Messenger will be displayed. Toggle the switch of the app you wish to use a separate account.

Now Tap on Install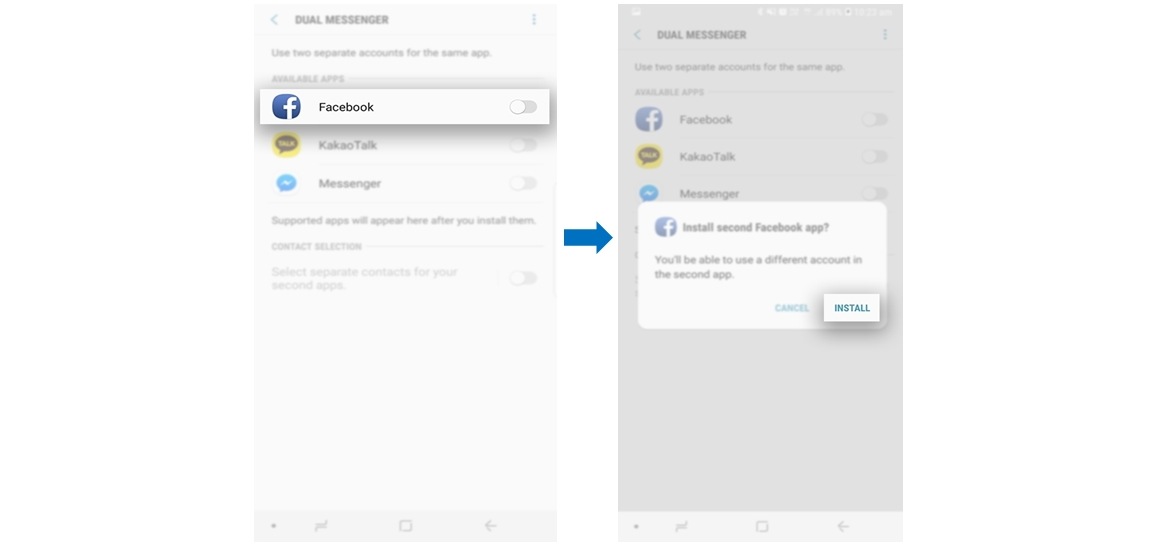 3
Read the Disclaimer and Tap Confirm to continue.

Now second app has been installed.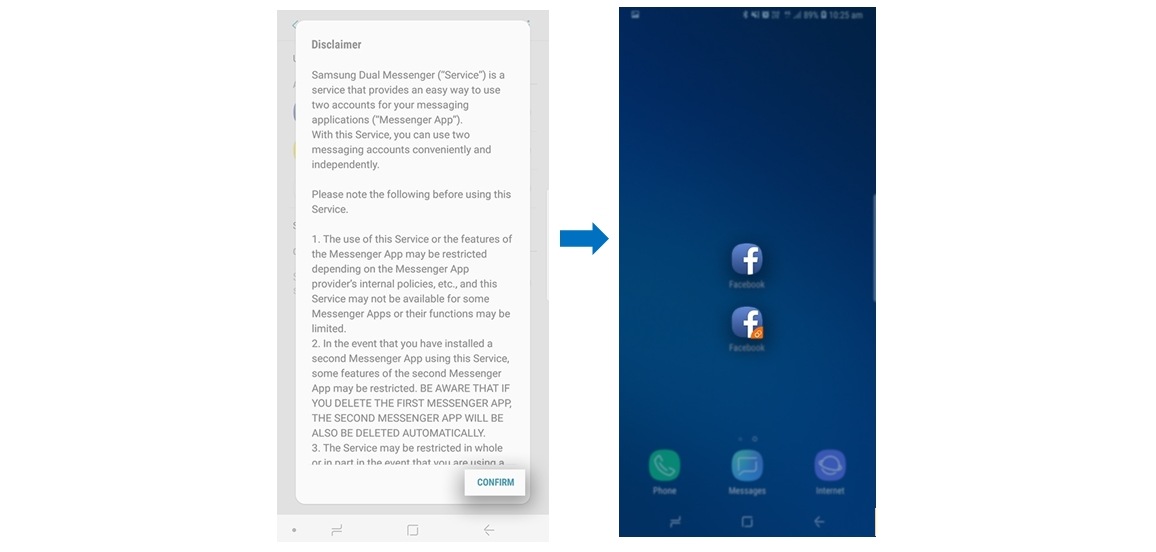 Note: The second icon will have the Dual Messenger symbol on the lower right side of the icon.
Navigate to Settings - Advanced features - Dual Messenger
To Use Same Contacts for 1st and 2nd App - Turn off the Use separate contacts list option
To Use Separate Contacts for 1st and 2nd App - Turn on the Use separate contacts list option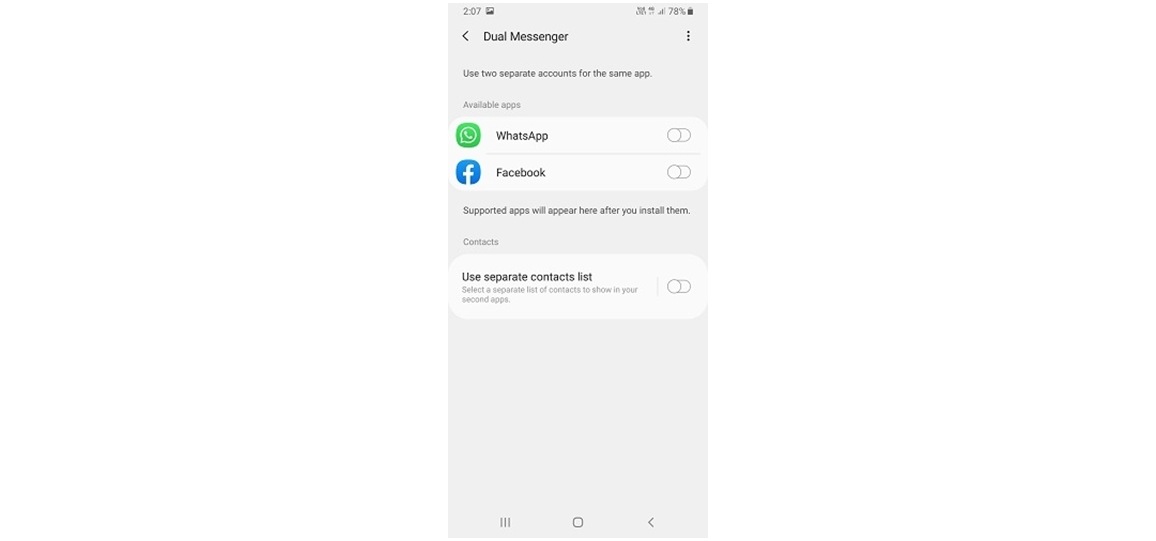 Disclaimer: All other company, product and service names, trademarks, registered trademarks and service marks are the property of their respective owners. Images are simulated and for illustration purposes only.