How to use Dolby Atmos mode in Galaxy S9?
Last Update date :
Sep 16. 2020
Dolby Atmos (Surround Effect) supports playing dedicated Dolby Atmos contents, so provides high quality 3D spacious sound experience.
Smartphones featuring Dolby technologies offer a richer surround audio experience for your movies, music, and other entertainment. As for normal contents and movies, provide optimal virtual surround effect through real-time sound analysis.
Navigate to Settings → tap Sounds and vibration → Sound quality and effects → Dolby Atoms → tap the switch to activate it and then select a mode  
Note: Some sound effects not supported when Dolby Atoms turned on.  
Pictorial representation of the above settings are as follows:  
1
Tap Settings.
2
Tap Sounds and vibration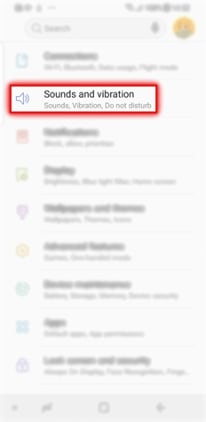 3
Tap Sound quality and effects
4
Enable Dolby Atmos by tapping the switch and then select a mode
Also, you can set Dolby Atoms on the notification panel.  
1
Open the notification panel by dragging the status bar downwards
2
Scroll notification panel from right to left.
3
Tap Dolby Atmos icon.