Using OneDrive on my Samsung device
Last Update date :
Apr 28. 2021
When using OneDrive you will be able to upload photos, videos and documents to access anywhere on any device. Simply sign into your Microsoft account to start uploading. The below guide provides step-by-step instructions in signing into your Microsoft account, uploading content to your OneDrive account and syncing your Gallery. If you would like to learn how to link your Samsung Account to your OneDrive click here for step by step instructions.
1
Head into OneDrive
2
Either Sign in or create your Microsoft Account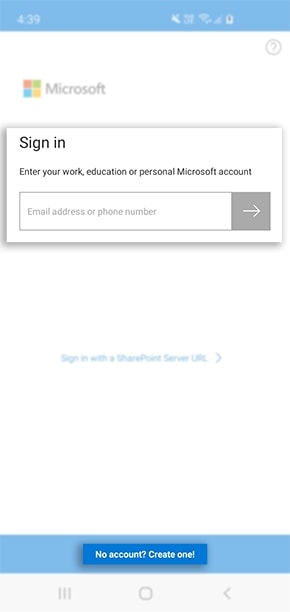 3
You will then be redirected to the OneDrive homepage where you can view your storage space and adjust your OneDrive settings.
Uploading Files
1
Launch the
My Files app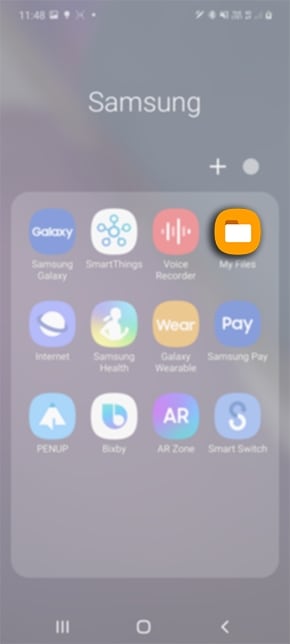 2
Tap on Documents or a different category your file is saved under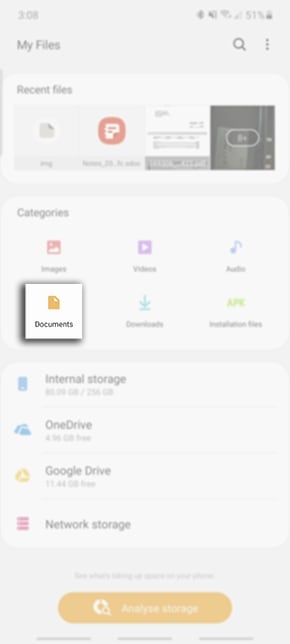 3
Locate the File you would like to send to your OneDrive
4
Long press the file you would like to transfer to your OneDrive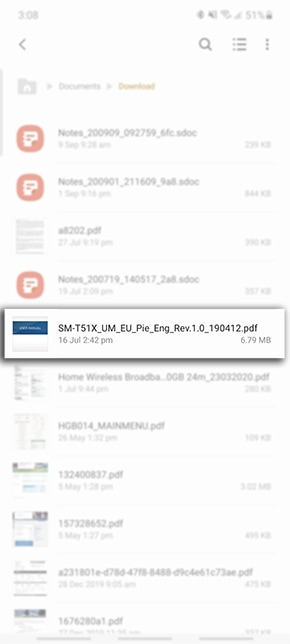 5
Tap on Move or Copy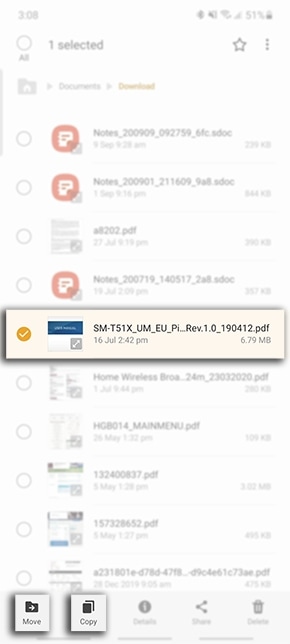 6
Head back to the My Files main page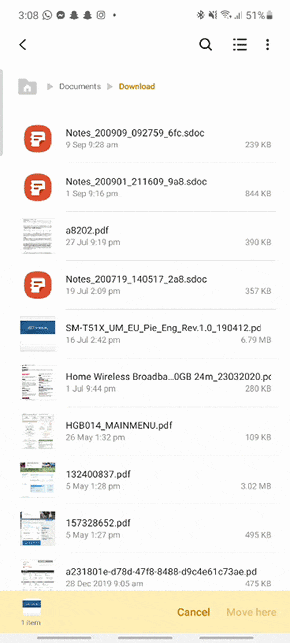 7
Tap on OneDrive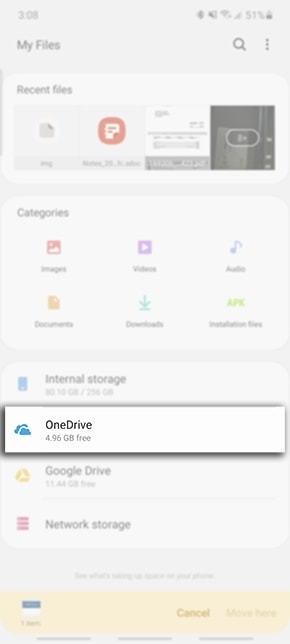 8
If you would like to create a seperate folder to save the file in tap on
9
Select Create folder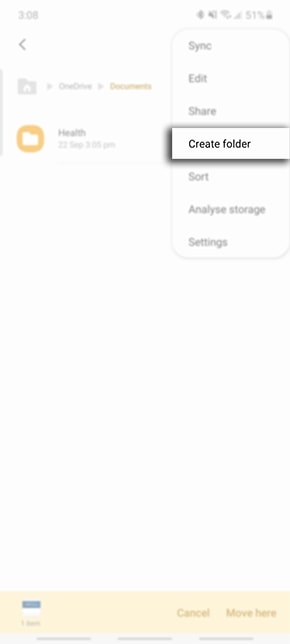 10
Type in the Folder name then select Create
11
Tap on the newly created Folder
12
Select Move here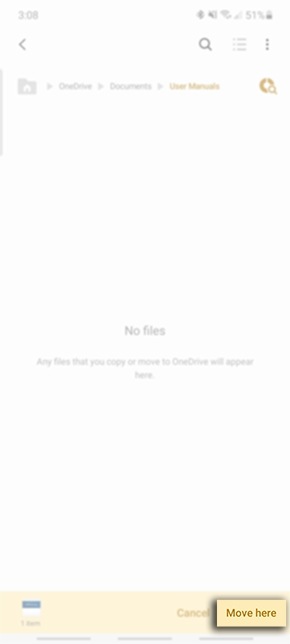 13
Once the file has been transferred to your OneDrive, you will be able to view within the OneDrive Folder
Viewing Saved Files on OneDrive via PC
1
Launch the OneDrive app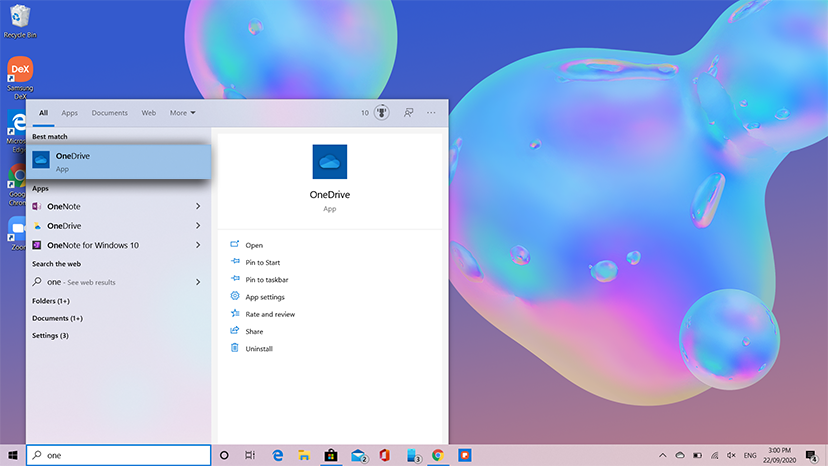 If you don't have the OneDrive app installed on your PC click here to sign in via your default web browser.
2
Tap on Sign in
3
Type in your Microsoft account - ensure it is the same account that is signed in on your Galaxy device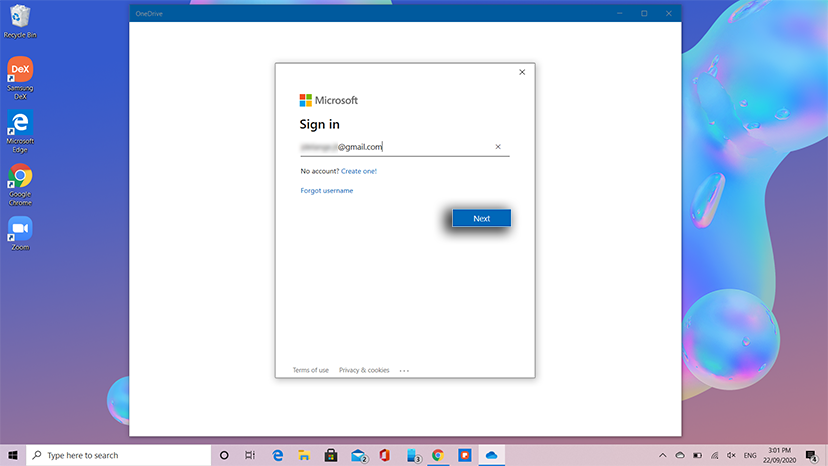 4
Type in your Password then select Sign in
5
Once signed in click on My Files > Documents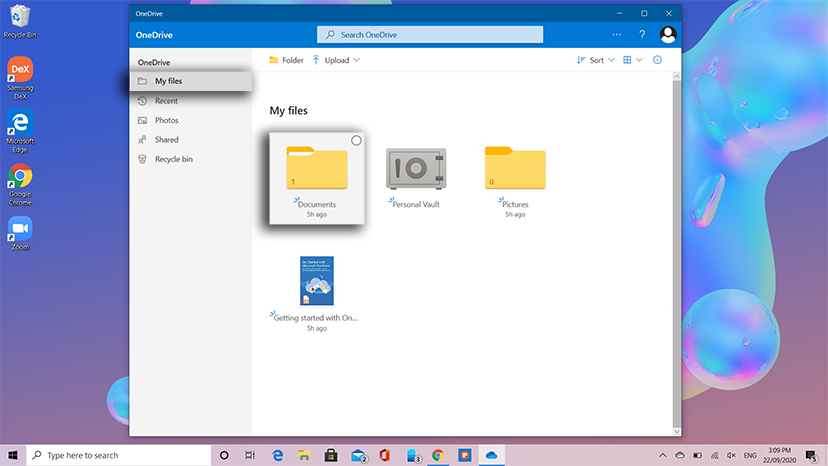 6
Click on the folder your document is saved in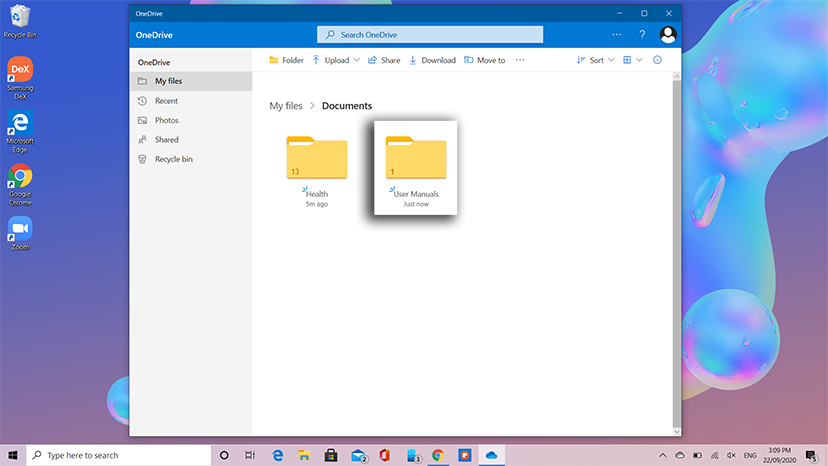 7
Once you have located the document or file, double click it to open on your PC
If you require extra support setting up your OneDrive account you can reach out to us via Chat Support , our Technical Support Team will be able to provide further troubleshooting steps.
Please click the submit button below to share your feedback with us. Thank you for your participation.
Please answer all questions.