What is Remote ViewFinder mode in Samsung Galaxy S5(SM-G900H)?
Last Update Date :
Jul 17. 2018
Now you can use your Samsung Galaxy S5 (SM-G900H) as a Viewfinder for another device. You can control the other device remotely to take photos or videos from a distance.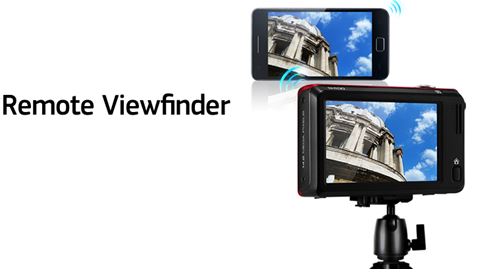 You can enable this mode from the Camera Settings in the Apps screen.
NOTE :
The device you want to connect should also support the Remote Viewfinder mode.
Last Updated on: 14/04/2014


Please follow the steps listed below to setup the Remote ViewFinder feature:
2
Turn the mode dial to Wi-Fi.
3
Select the Remote View Finder icon. If a message appears to download the app, select Next.
4
Using the smart phone, open the Samsung Smart Camera App. To start the app automatically on a NFC-enabled smart phone, turn on the NFC function and place the smart phone near the NFC tag of the camera.
5
Select the camera from the list and connect the smart phone to the camera.
6
Using the camera, allow the smart phone to connect to the camera.
Note:  After the first time, the camera and smart phone will connect automatically.