How to do Sound Mirroring in K series TV ?
Last Update date :
Oct 29. 2020
Mobile Phone to TV
1
Press Home Button on your Samsung Smart Control, to access the Home Screen.
2
Using the Directional pad on your remote, select Settings.
3
Select Sound.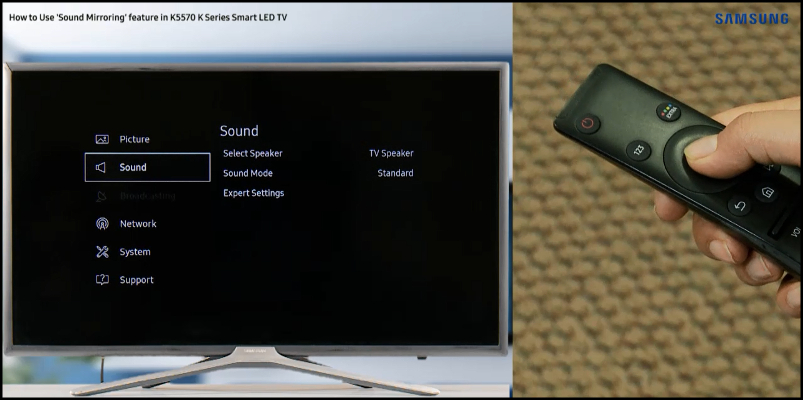 4
Select Expert Settings.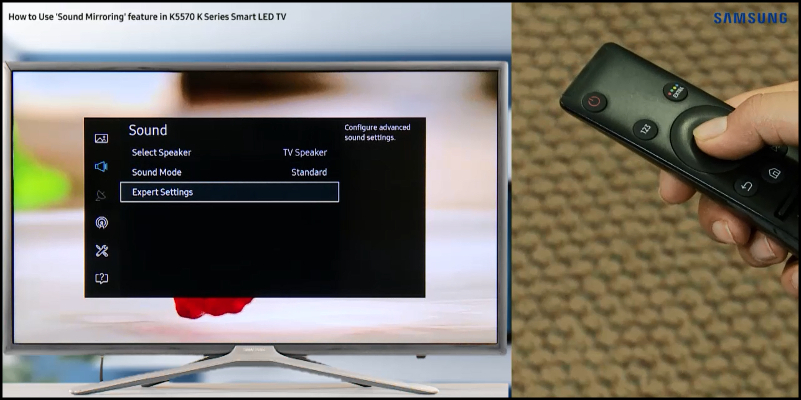 5
Enable Sound Mirroring option.
Note: Wireless speakers connected to TV will be disconnected after activating this feature.
6
Enable Bluetooth in your device and select your TV name from the searched list.
7
Select Yes on TV to confirm pairing.
8
Now Play any audio file on your mobile. Audio file will play with TV speaker.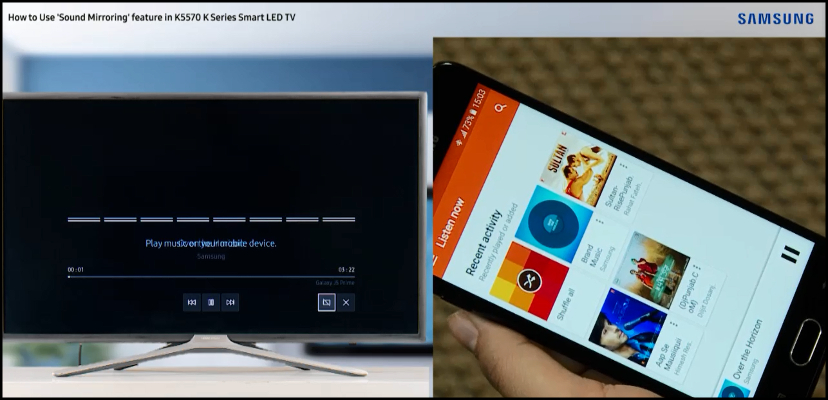 TV to Mobile Phone
1
Connect TV and Mobile device with the same Wi-Fi network.
2
Open Smart Things on your mobile device.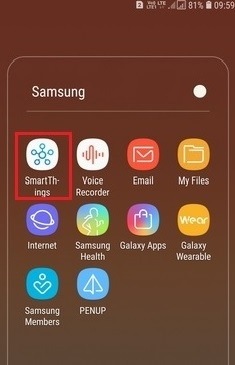 3
Click on Add device.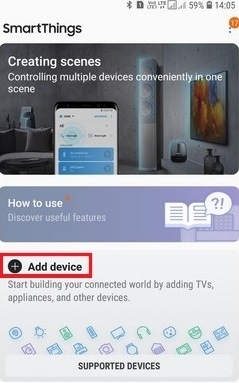 4
Tap on TV Name.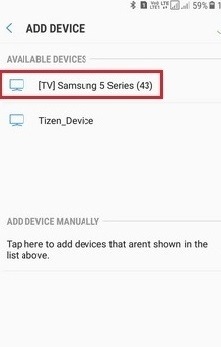 5
Select a location and room for your TV and then tap on Next.
6
Once both the devices are connected to each other, enter the PIN showing on TV screen to your mobile device.
7
TV and mobile will be connected post TV registration with Samsung account.
8
Drag down the notification panel and tap on fourth option for sound mirroring from TV to mobile.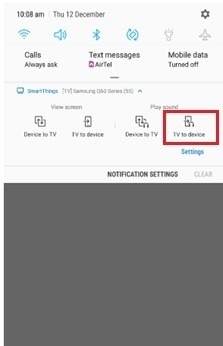 9
Now play any audio file in mobile, sound will be played via TV speaker.