How to uninstall applications from SMART TV?
Last Update date :
Apr 29. 2022
Attention : If even after following the procedures below, your problem is not resolved, please contact us via  
  WhatsApp  so that we can quickly diagnose your device and help you in the best possible way.
Note: This help content is only applicable to the product purchased from Indian retailers. If you require help for the products purchased from US, Kindly visit Samsung US support section and for other countries, kindly contact your local Samsung Subsidiary.
Please Note:
Some Preinstalled application cannot be removed (Delete option will be greyed out).
Please follow the below steps for Smart TV to uninstall applications :  
Steps for New Series Smart TV(K, M, N and R Series)
1
Press the Home button on your OneRemote.
2
Using the Directional pad on your remote, navigate to and select APPS.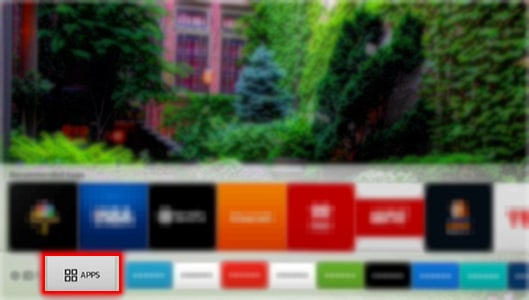 3
Select Options.
4
Select the app that you want to delete. For this example, select SMART IPTV.
5
Select Delete
6
Select Delete again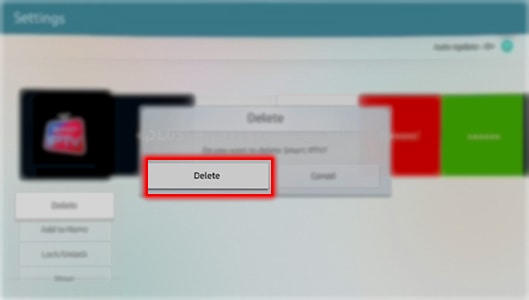 Steps for Old series TV(E, F, H and J series)
1
From the Smart Hub panel, select Apps.
3
Select the Options icon on the top of the screen.
4
Select Delete My Apps from the options menu.
5
Select the app that you want to remove.
6
Select Delete at the top of the screen.
7
To confirm the delete, select Yes.
8
Select OK to delete the app successfully.
Please click the submit button below to share your feedback with us. Thank you for your participation.
Please answer all questions.