How to set up a Rat Protection Panel in a Washing Machine?
Last Update date :
Jun 27. 2022
1
TILTING THE WASHING MACHINE
a) Tilt the washer a little as shown in the figure: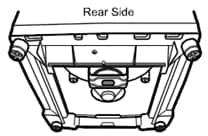 b)Insert the rat protection panel as shown in the figure below: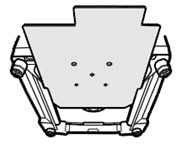 Please click the submit button below to apply your feedback. If above content is not helping you to solve your issues, you can write down your comment and feedback to us to improve the content. Thank you for your participation.
Please answer all questions.