How to make an service appointment for your Galaxy Device
Last Update date :
Sep 23. 2021
You can skip the queue and book an appointment with us before visit our Samsung Service Centre.
At our Samsung Authorized Service Centre, our Samsung-certified pros use only genuine Samsung parts to ensure your phone gets back to factory condition. From cracked displays to mechanical failures, such as button, battery or storage problems, Samsung Authorized Service Centre are the local option for fast, quality repairs you can trust and rely on.
Schedule your appointment today via At Your Service or Samsung Members App, our service officers and techs are ready to help. Whether your product is still under warranty or not, we can help.
How to use At Your Service to make appointment
1
Sign in to your Samsung account to make your appointment
Note: If you do not have a Samsung account, please create a Samsung account first.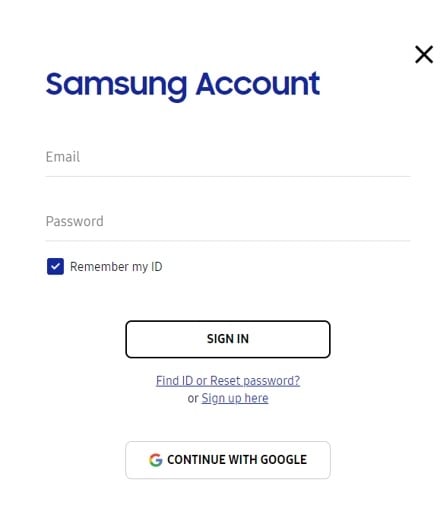 2
After log in click in "My Products" and register your device.

3
After register your device, click on "Book an Appointment"

4
Choose the product symptoms that you are experiencing.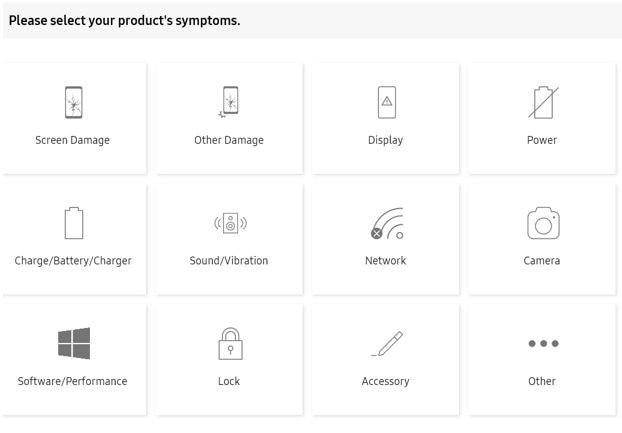 5
Confirm your Mobile Number
Note: Please key in correct mobile number, our Samsung Service Center will contact you in shortly.
6
Please enter the current address or postcode. We will suggest the nearest Service Center to you.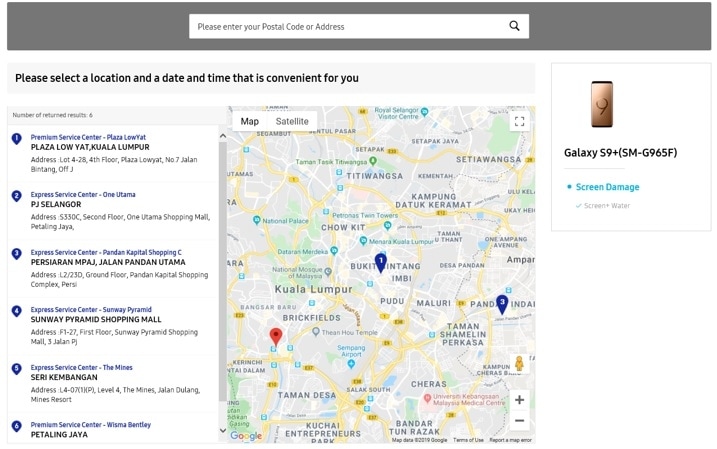 7
You choose the date and time for an appointment with the Service Center.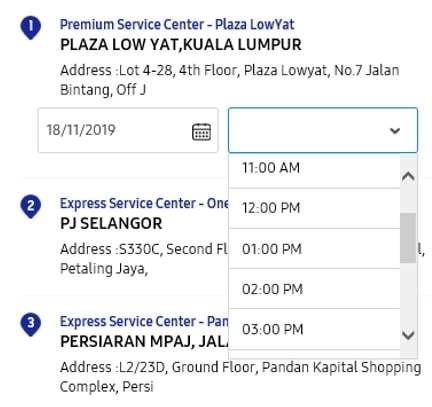 8
Once you selected date and time, appointment will be confirm. Email notification will be sent to you. Please show the content or provide the ticket number (5xxxxxxxxx) to the receptionist at the Service Center for the best support.
9
If you want to change your appointment time, please cancel your previous appointment and make a new appointment.
How to use Samsung Members App to make appointment
1
Go to Samsung Members "Get Help" > Scroll down to find "Book appointment"
2
Read the pop out window information and click "ok".
3
Select preferred date, location and time.
4
Key in the correct phone number
Note: Please key in correct mobile number, our Samsung Service Center will contact you in shortly.
5
Appointment completed will receive message and push notification from Samsung members app.
Note: If you want to cancel or reschedule please contact our careline 1800 -22 - 8899.
How to make appointment through Careline
Contact our careline 1800 - 22 -8899 (Malaysia), request appointment service to our customer service officer. We will advise and arrange the appointment nearby to you. 
If you encounter any difficulties during the Appointment Process,
please contact our 24/7 customer careline 1800- 22 - 8899 (Malaysia). Visit At Your Service now.
Please click the submit button below to apply your feedback. If above content is not helping you to solve your issues, you can write down your comment and feedback to us to improve the content. Thank you for your participation.
Please answer all questions.