Your Home. Your Sanctuary.
Add an air of freshness to your happy place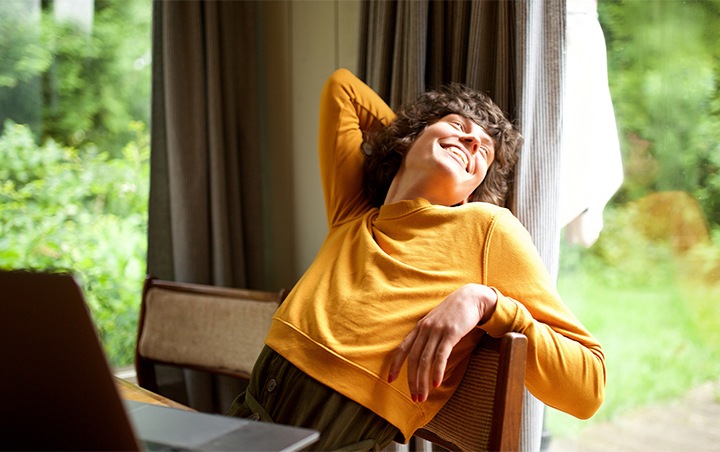 Now that you are spending more time at home, why not make it a place that calms the mind and soothes the senses?
The power of essential oils
Essential oils are extracted from flowers and possess boosting powers that kill germs, refresh rooms, and enhance overall wellbeing. Try one of our favourite picks: lavender, frankincense, eucalyptus and peppermint.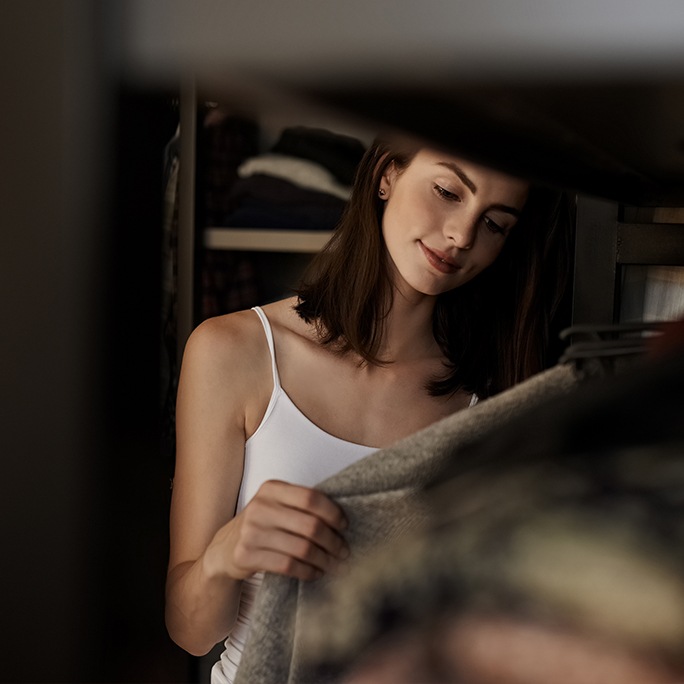 Protect your comfort zone
To make sure your home remains a refuge from the outside world, keep what you don't want out. So every time you step inside, don't forget to sterilise your favourite garments with AirDresser. That way your comfort zone stays safe and germ-free*.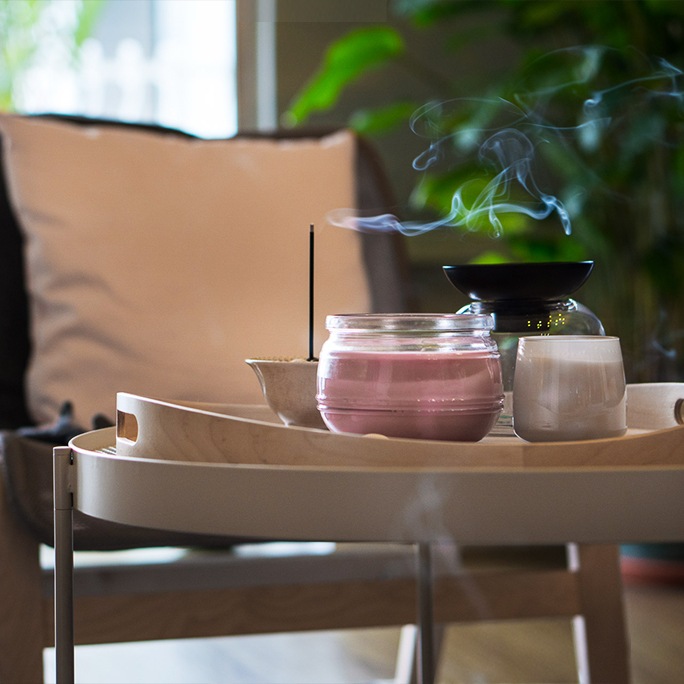 The serenity of incense
Incense removes lingering odours that build up over time and gently replaces them with an air of freshness to leave you feeling protected and calm. Here are some fragrance tips to match your space.

- Living room: Try a creamy, sensual floral. It's the perfect scent for everyday use.
- Bedroom: Choose botanical scents. Eucalyptus and pine are believed to reduce stress levels, while vanilla scents help promote a restful sleep.
- Kitchen: Citrus helps to eliminate smell of food.
Sanitise your clothes everyday*
A breathe of fresh air for your clothes, home and life.

* 1) certain viruses based on testing by the Korea University laboratory, using a Sanitise course. 2) 99.9% of 2 types of bacteria (E.coli and S.aureus) using a Sanitise course. 3) 100% of house dust mites, based on testing by Intertek / BAF certification using a Sterilisation Sanitise course. 4) 99% of odour causing gases (Iso-Valeric acid: sweat, 4-Ethenyl pyridine: tobacco, Valeraldehyde: roasting meat, and Tetrachloroethylene: dry cleaning) based on testing by Intertek using a Normal course. 5) 99% of harmful substances (Perchloroethylene) based on testing by Intertek using a Normal course.
* Individual results may vary depending on the actual usage situation.