Water is leaking from the dispenser of my Refrigerator
Last Update Date :
Dec 21. 2017
* Please note, this section is designed to give you basic product troubleshooting information, also refer to your user manual for more information.
It is normal for the water dispenser to drip a few drops of water after being used. This could happen as small amount of water may remain in the water-line after the valve shuts off.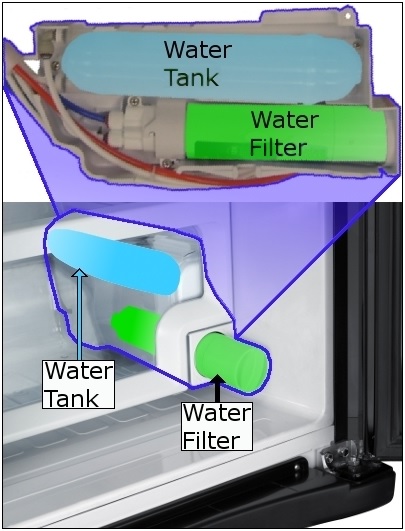 Note: During summer months, water pipes can get hot, this may warm the water in the cold supply pipes. When this happens, the water can be at above room temperature.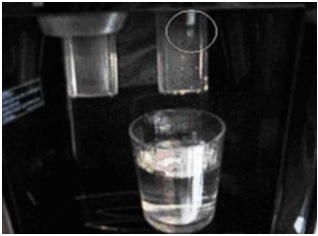 Please be reminded of the following:
■ Water drips because air remains inside of water system.

■ If your water dispenser leaks a few drops of water after usage, it is functioning properly.

■ In most of cases, in order to get the refrigerator into the house, refrigerator doors must be removed; when they are reinstalled, air can get inside of water hoses.

■ If your refrigerator has been just installed, and there is water leaking from the water dispenser, you may have air in the system; dispense approximately 10 litres of water to dissipate any air in the system

If the dispenser is dripping excessively, follow the troubleshooting steps below: 
1
Let the refrigerator cool for a full 24 hours after installation.
2
Then, dispense 2-3 litres of water.
3
If the drip stops, there was air in the water line which is normal upon installation. However, if the drip continues, remove the water filter and dispense one more gallon of water.
4
Re-install the water filter. If the dripping stops, there was air trapped in the filter housing. If the dripping continues, the unit may require service. You may call Samsung Customer Care (number given below) to inquire about the warranty and service booking procedures for your unit.
Need more help? Contact Us.
Online
Monday to Sunday
24 hours / 7 days a week

Email
We'll respond within 24 hours of your request.

Call
0800 726 786For all products
0800 SAMSUNG
24 hours / 7 days a week

0800 6 726 786For Smart Mobile Devices
0800 M SAMSUNG
24 hours / 7 days a week

* For any printer related enquiries please visit the HP website .
Contact Us