5 fun things to do with AR Emoji on the Galaxy S9/S9+
Last Update date :
Sep 18. 2020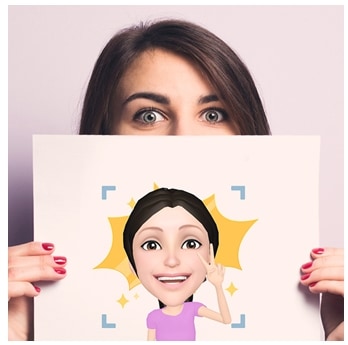 Augmented Reality (AR) Emoji for the Galaxy S9/S9+ smartphones is a new way we communicate today. Primarily, it mimics your facial features and movements to generate a 3D avatar that is exclusive to you. As a new tool for visual communication with all its benefits coming into play, AR Emoji is in a league of its own.
There is more to AR Emoji than meets the eye, so make the most out of this revolutionary feature and check out these five fun things to do with AR Emoji:
1
Customise avatar with various stickers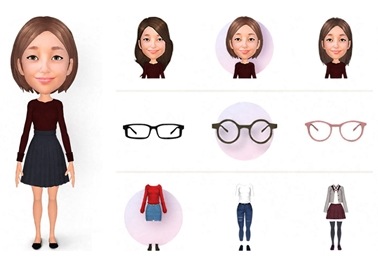 When you create your own personal avatar, you are given the option to apply manual adjustments to it right off the bat. From gender to skin tone, hairstyle, hair colour, eyewear and outfit, you can tweak your avatar in accordance with your personal preferences. The fun part however officially kicks in when you add personality to your avatar.
Customise it with an assortment of stickers. Use frames, stamps, accessories and more to spruce it up. Try the 3D live stickers on to throw in another layer of character to your avatar. All these are available for download on the Galaxy Apps.
2
Create emojis of friends and family
The sky's the limit for AR Emoji as you can create as many avatars as you want for yourself. With the Galaxy S9/S9+ phones, you get to try on different personalities. Over and above that, you can make an avatar for your friends and family and share it with them.
3
Sing as Mickey or Minnie Mouse
The beauty of AR Emoji is that it speaks when you speak, acts when you act, or smiles when you smile. If you want to sing your heart out in character, you can definitely do so. Whether you are a Disney fan or not, to see Mickey Mouse or Minnie Mouse sing with your own voice will certainly make your day.
All you have to do is download the Mickey Mouse and Friends sticker pack from the Galaxy Apps. Once you have it, record a video of you as Mickey or Minnie Mouse and sing to any tune. Remember, playing music while on AR Emoji mode mutes your phone, so you need to have your music playing from an external source.
The best thing is, there's no time limit for you to record your singing sticker. You can even pause in between takes and stitch them together to create one whole video. Also, you can try other 3D live stickers such as animal emojis to record your singing.
4
Use avatar as Wallpaper
Take personalisation of your device to another level. Use your avatar as a wallpaper on your lock screen and home screen. To do this, simply open the emoji that you want to put on your screen, tap the menu icon, and set as wallpaper for either or both lock screen and home screen.
5
Communicate with GIFs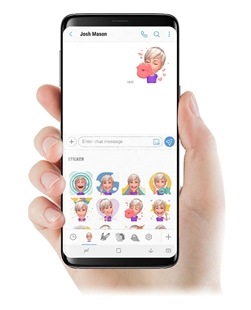 Self-expression is the core of AR Emoji. With animated emojis or GIFs, you will be able to communicate with your friends and family in a livelier and more expressive manner right from your device without needing a third-party app to create them.
Each avatar you create has 18 corresponding GIFs with varying emotions readily made available in Gallery. They are a great way to express yourself. Regardless of your recipients' platform, AR Emojis are compatible with messaging apps that use the Samsung keyboard, and can easily be shared as GIFs or PNG files with anyone, no matter what kind of phones they have. Apps that do not support animated GIFs may still send AR Emoji stickers as a still image.