Set Up Face Recognition Security on S9 and S9+
Last Update date :
Oct 13. 2020
Please Note: The information on this page is for New Zealand products only. Sequences or settings will vary depending on location and/or where the product had been purchased. To be redirected to your local support page please click here.
The Galaxy S9 series allows you to unlock your phone by Facial Recognition. 
Unlike setting up Fingerprint unlocking where you can save up to 5 fingerprints you are only able to have 1 face set up for facial recognition. However you are able to set up both Facial recognition and Fingerprint unlocking to use at the same time.
Please follow the steps below to set up Face Recognition.
1
Go to Settings and looking for [Lock screen and security].

2
Select [Face Recognition]; The screen lock type should be [Swipe], if not please change it back to [Swipe].
3
Before you starts, keep these tips in mind for best results: Glasses, hats, masks, makeup, and beards can affect the recognition process; also Make sure you are in a well-lit area and the the camera lens is clean.; and make sure your image is not blurry.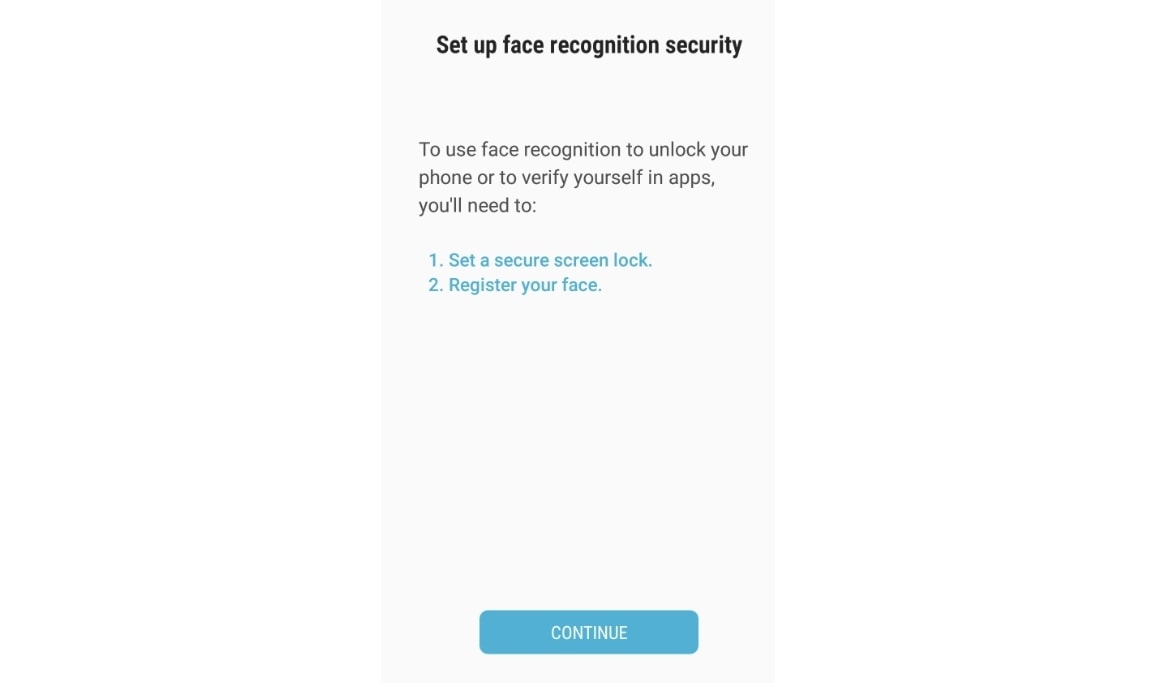 4
Touch CONTINUE. You will need to set up a lock screen before continuing. Enter a PIN, and then touch CONTINUE. Re-enter the PIN, and then touch OK. Review the information on face recognition, and then touch CONTINUE. Hold the phone 20-50 cm away from your face and position your face inside the circle. Hold the position until the progress bar reaches 100 percent. Review the information on FASTER RECOGNITION, and then touch OK.
5
To enable facial recognition, touch TURN ON.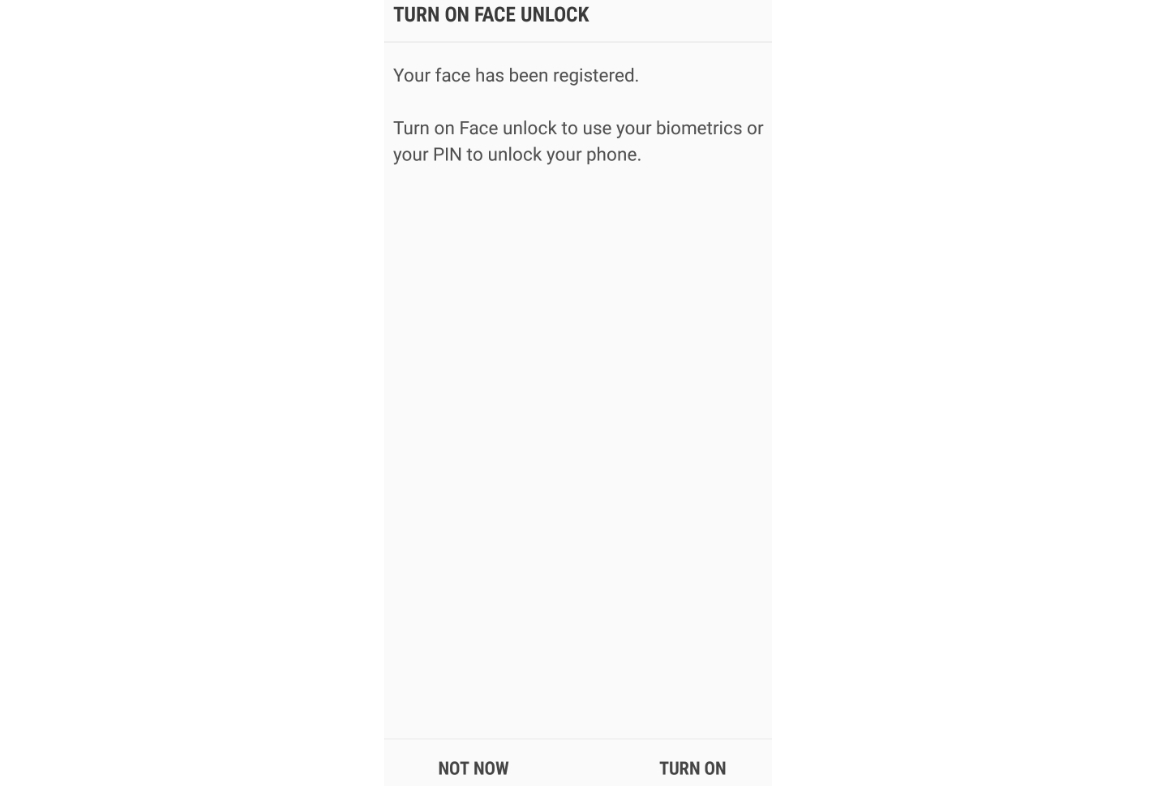 6
Finally, please make sure [Face unlock], [Face unlock when screen turns] and [Faster recognition] are [ON].
For all other queries or further technical assistance, please call Samsung Customer Care on 0800 726 786 or Live Chat with our Technical Team online, services are open 24 hours, 7 days.