"Facebook session expired" message appears continuously
Last Update date :
Sep 18. 2020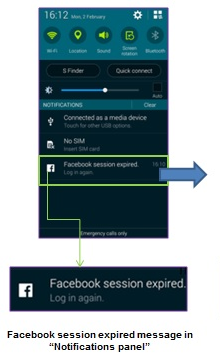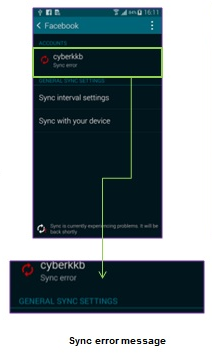 This issue can be caused by a disconnection of the SNS providers server (e.g. Facebook / Twitter). To resolve this, Samsung has released an enhanced SNS Provider application.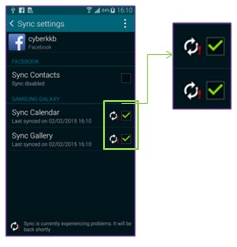 Most users have already experienced an automatic update to the new version of the SNS Provider application, but if SNS Provider app on your device is not yet updated to the latest version, sync error or session expired messages may appear on your device.


To ensure your device is using the latest version of SNS provider for your device, please visit Galaxy Apps/Google Playstore (or Samsung Apps if applicable on your device) and update the SNS Provider application.
SNS Provider is an application of purpose to help use SNS applications like Facebook or Twitter easily. It is a hidden application which can be updated through Galaxy Apps/Google Playstore or Samsung Apps. The SNS Provider's enhanced versions without disconnection problem from SNS server differ by your device OS version.
To view on how to update the SNS Provider Application using the Galaxy Apps click here.
Do you have another query or wish to be contacted by Samsung?

Send an E-mail to our technical support team by clicking here.

How satisfied are you with the above content?

Please complete the survey below to only rate the content itself – Your rating and comments should only be based on the above information, particularly on how it is written and presented. This will aid us in creating better support content for you.

For all other queries, or if you require further technical assistance, please call Samsung Customer Care on 1300 362 603 or Live Chat with our Technical Team online, click here to chat now - Both services are open 24 hours, 7 days.