Rethink the way
you cook
with the Samsung Smart Oven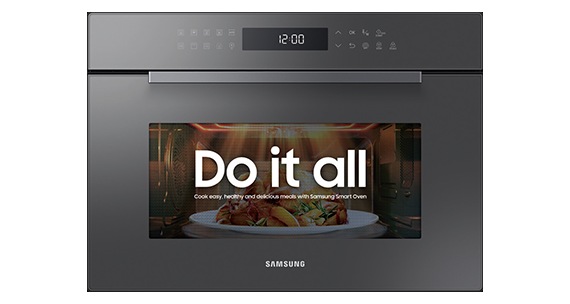 Cook easy, healthy, and delicious meals
Whip up scrumptious meals in the comfort of your own home using one appliance that can do it all. – Samsung Smart Oven.



Chicken Parmigiana
with Roasted Tomato Sauce

Sinagporean Baked Prawns
with Glass Noodles (Sotanghon)




Parmesan Crusted Baked Salmon


Pork Chops with Creamy Mushroom Sauce


Chicken Longganisa Mozzarella

Your 6-in-1 Kitchen Solution

The Samsung Smart Oven allows you to do so much more than just reheating leftovers. With this 6-in-1 kitchen solution, you can also bake your favorite desserts, fry chicken without the use of oil, grill steaks, steam dumplings, and even whip up your own yogurt from scratch!