The sides of my refrigerator feel hot. Is it normal?
Last Update Date :
Jul 19. 2019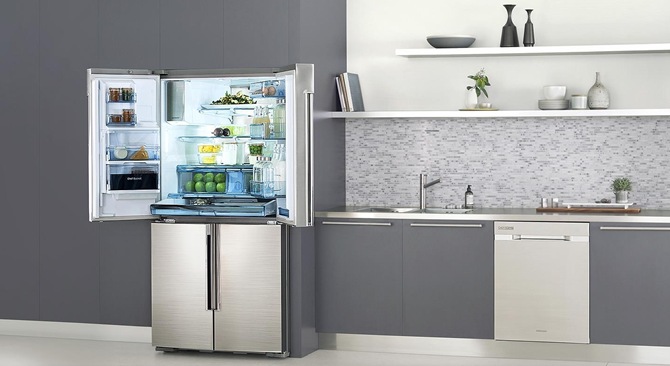 When your Refrigerator is hot, it is caused by the heat dissipated from the refrigeration process.
A condenser coil and an evaporator coil. A liquid coolant is circulated through these coils by a Compressor and a Motor. The refrigerant liquid is cooled in the condenser; it then flows to the evaporator. At the evaporator, the air in the unit is cooled by contact with the liquid-filled coil.
Causes of Side wall heating: 
ㆍHot pipes are installed on the side walls of refrigerator.
ㆍWall clearance between the back of refrigerator and wall. 
Wall Clearance: 
ㆍKeep refrigerator away from wall for better performance.
ㆍ Do not cover the refrigerator.
ㆍThe sides of the refrigerator may get warm, this is designed to reduce moisture condensation and not a malfunction.

Need help? Contact Us for Support.
Phone Support
Before calling us , there are some information we need to obtain from you. Please get ready with model code, serial number and date of purchase.
Note: Call conversation is recorded for quality monitoring and/or training purposes for our continuous quality improvement.
For Mobile Devices
#GALAXY [dial #425299]
[Free access for all Networks]
(02) 8-422-2177 [Standard Landline]
Available 24/7
*For Toll Free numbers , just directly dial 1-800 followed by the network number.
** Standard Landline numbers have been updated to comply with the NTC ruling effective October 6, 2019
Face to Face Support
* For any printer related enquiries please visit HP website .
Contact Us