5 Ways to Make This Year's
Holiday Better Than Ever
From dinner parties to family TikTok dances, tech is now at the center of our traditions.
Last year, many of us celebrated the holidays with virtual dinners. Although some of us are getting together in person again, the tech tools we've gotten used to aren't going anywhere. In fact, everything we became accustomed to can make this year's holiday the best yet.

Here are a few ways you can make this year's holiday one to remember by integrating tech into timeless traditions. 
Host a virtual dinner with a limitless guest list
Now that video calls are part of everyday life, you can bring more people into your "real life" holiday gatherings. From ugly sweater contests to holiday trivia and themed dinner parties, you can easily include out-of-town relatives and friends in your in-person activities. This hybrid version of get-togethers allows for an endless dinner table and a party with no bounds—which means your celebrations will be all the more epic.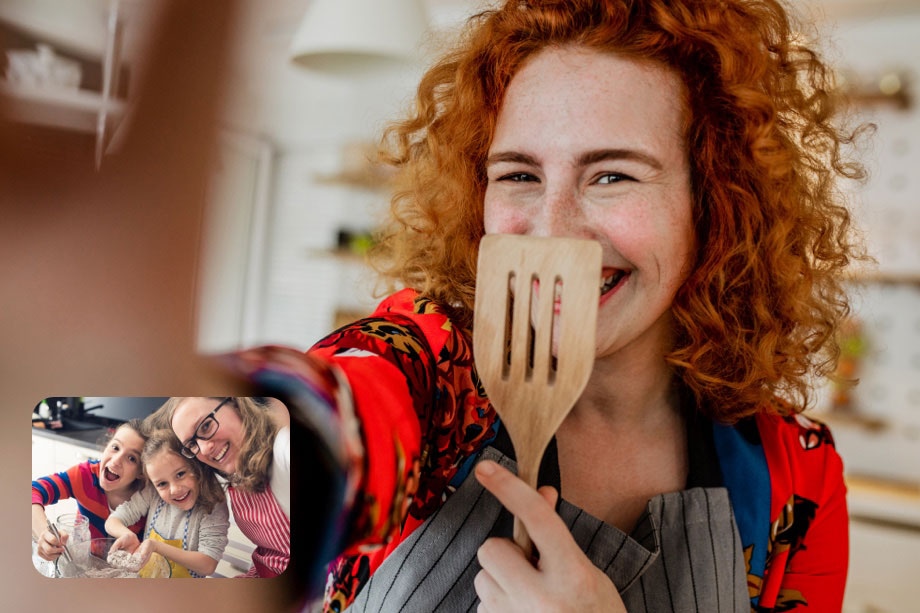 Get the secret ingredient from two states away
The holidays are a great time to revisit heirloom recipes, and as we've all learned over the past couple of years, now you can cook with the best chef in your family regardless of distance. Turn cooking into a collaborative experience by video chatting with relatives on a device like the Galaxy Z Flip3. Just fold it in half to activate Flex Mode and prop it on the counter to use your phone hands free as you maneuver around the kitchen. While your food is in the oven, take advantage of catch-up time, then savor the delicious finished product together from miles away.
Tip
Use the Auto Framing feature in the Camera app to shoot hands-free videos in Flex Mode while you stay in focus.
Go viral with a TikTok family dance or challenge
Just about everyone is on TikTok these days, from your little cousins to your parents and grandparents. With the family back together, it's the perfect chance to spotlight all their hilarious antics. Whether you learn a choreographed dance or take on a trending challenge, more people means more opportunities to create content gold. After rounding everyone up, capture your videos using Flex Mode on the Galaxy Z Fold3. Open your phone and place it on a surface to shoot clear videos without a tripod, and get ready to hit a million views after your grandma steals the show with her dancing skills.
Upgrade your watch party
Holiday movie marathons. Cheering for your team on game day. You can still enjoy your beloved traditions—even when you're not physically together—by having a watch party on your Galaxy Tab S7 FE. Its large screen makes multitasking easy for binge watching with friends and family. Use the Split Screen View to display two things at once so your content and your fellow partiers appear side by side. That way, you can yell at the referees or recite your favourite movie lines as if you're on the same sofa.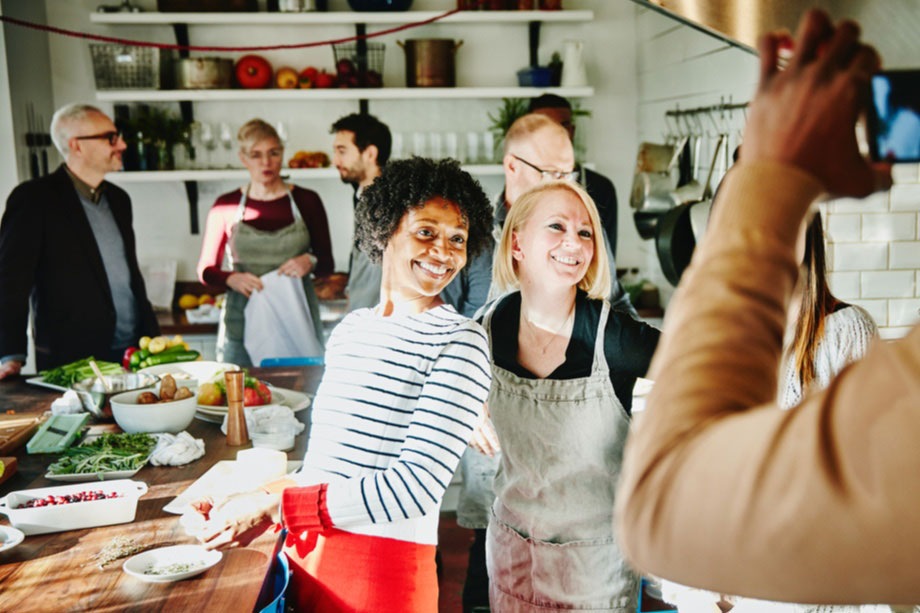 Capture the day while you live it
With the return of in-person get-togethers, the holidays may feel like a reunion—so of course, you'll want to remember every moment. From funny kitchen candids to wholesome photos of everyone together, create a shared photo album to make sure you capture every memory. Have your relatives upload their photos from the day, so you all have a digital album to look back on. You can even create a printed photo book of the best snaps—and perhaps save them as holiday gifts for next year.
Build your hybrid holiday wish list
Flip tradition on its head this year.