Privacy
Privacy
Privacy, securely protected to use with confidence
Privacy, securely protected to use with confidence
Samsung handles customers' personal information transparently and provides privacy protection functions with advanced security technology so that customers can use products and services with confidence.
Built-in personal information protection features
Privacy indicator, Permission usage
Get notified not to be filmed or recorded without your permission
Apps like Phone, Camera, Voice Recorder, and Bixby need your consent to use the microphone or camera, as the microphone and camera give access to your most private information.
When the microphone and camera are in use, a green dot appears in the upper-right corner of the screen. Please check carefully which apps are being used.
Please check your data accessed by services in the 'Settings' app and manage the apps to access only the essential data.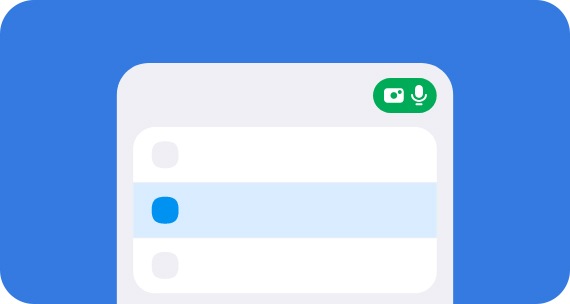 Your health information is kept safe and secure
Your health data, such as weight fluctuation, blood pressure, heart rate, and body composition, collected by Samsung Health, is all encrypted and securely stored through the Knox security platform. The collected data is not shared with anyone without your permission.
(However, when providing services with partnerships, only the data necessary to deliver services are provided with your consent. You can stop using these services whenever you want.)

Your voice data is kept private
Bixby tries to only focus on what you say. When you ask, "How's the weather today?", Bixby immediately converts your voice to text and deletes your voice data. Voice data is encrypted and sent to the server only for learning purposes with your permission. So now, talk to Bixby with confidence.
Get notified whenever your voice and movement are detected
You can check the photos and videos sent by Jet Bot AI+ even when you're not home.
Home monitoring feature on Jet Bot AI+ can be turned on and off at any time of your choice. Jet Bot AI+ lights up when you use the monitoring. All monitored sound and videos are sent encrypted and not stored on the device to protect your privacy.
Stay online safe and secure
There's a lot to do on the web. You read the news, shop, and search on the map. While doing so, websites analyze your search history and use the data to show ads tailored to your interests. Use the internet more safely by setting up Smart Anti-Tracking to prevent websites or advertisers from tracking and using your information without your permission.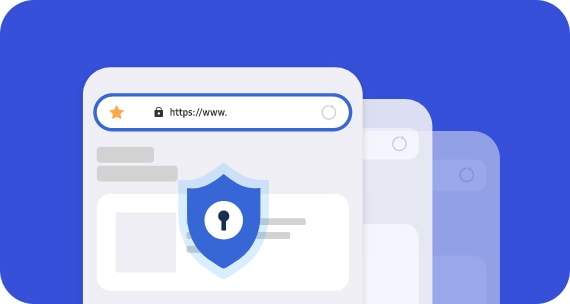 Private share, Secure folder
Share important data more carefully
You can simply remove the location data when sharing photos.
Private Share can be used when you need to send content such as important images, audio, videos, and documents.
You can set an expiration date for shared content, and it will be deleted automatically.
Also, you can remotely delete the shared content from the recipient's device at any time.
The recipients can't copy, save, or resend the shared content.
If you have files containing sensitive content, you can store them more safely in the Secure Folder, which is safely stored only on the device.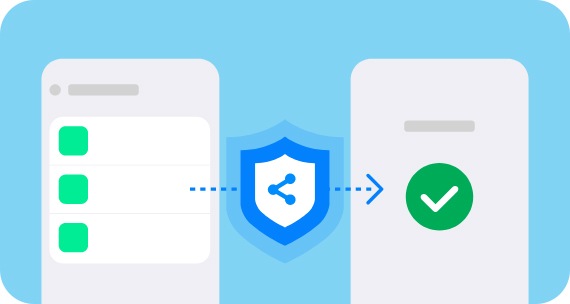 Check and change your privacy settings more easily
With Samsung Smart Hub, you can conveniently use various services beyond streaming. You can connect multiple devices to enjoy scheduled recording, search and play games. While enjoying all the services, you can go to 'Privacy Choices' app on the Smart Hub start screen at any time to check how your personal information is being used for the service and change your settings to protect your personal data.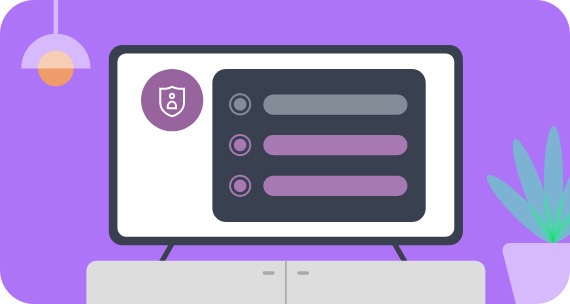 Control the ads you see
You may see ads from Samsung in the apps you use or on nearby devices. The information used to provide you with personalized ads can be found in 'Settings', and you can turn off ad personalization at any time. If you turn off ad personalization, ads from Samsung will continue to show, but these ads aren't relevant to your interests.
Safely manage your personal information
We provide a site where you can safely manage your valuable personal data.
You can check which data is collected and used in Samsung apps and services.