Reach far beyond your imagination
Once you have it, you'll naturally
want to recreate both your home and lifestyle around it.
Fits perfectly wherever you put it
Place The Serif anywhere,
any time
Unlike conventional TVs that belong next to the wall, The Serif can fit anywhere in your room and looks beautiful from any angle. Even without a stand, it sits elegantly like a piece of art—on a table, on a shelf, or right on the floor.
Adding elegance to the icon
Not enough wall space to hang your TV?
Or still trying to figure out the best placement?
The Serif is so versatile and easy to manoeuvre;
position it anywhere and you can change your
mind later. Anyway, it looks good anywhere in
the room.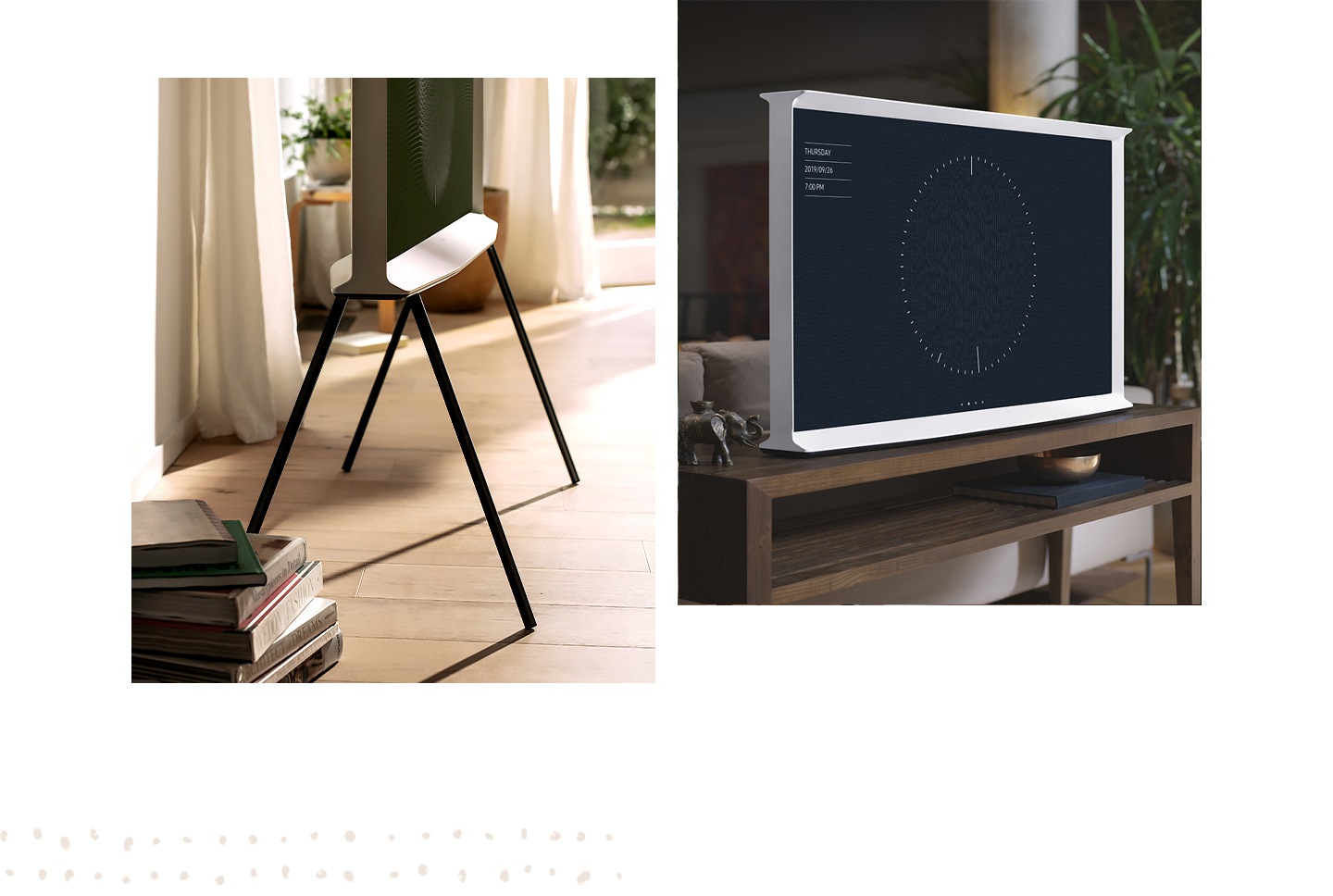 Quick and easy
installation
Here are the accessories and components
that come with The Serif. They are easy to
assemble so that you can enjoy your favourite
programmes in an instant.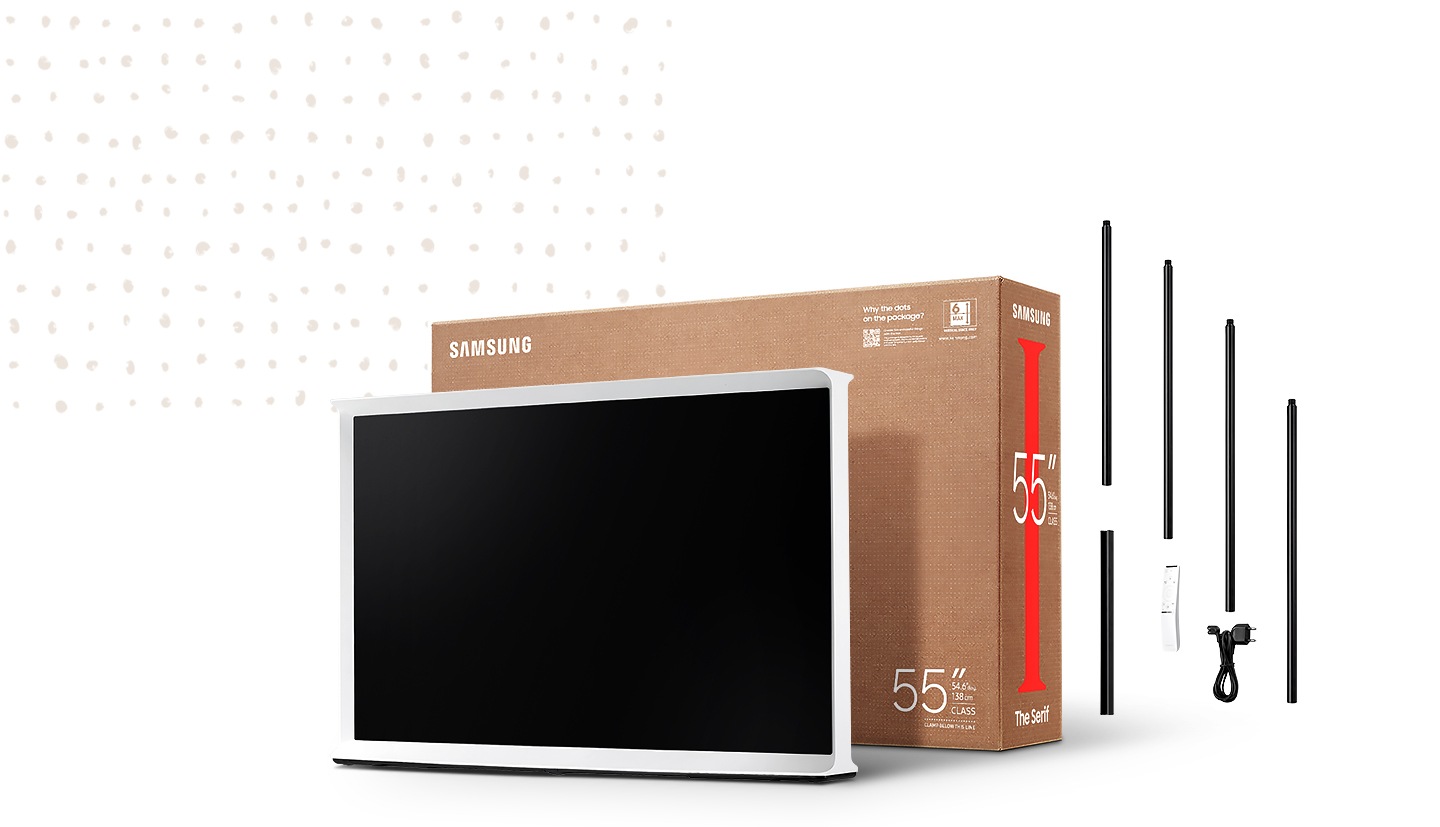 Iconic from every angle
Want your living room to match your lifestyle? Then start with a TV that matches your style. The Serif—one of a kind.
Uniquely Serif
You'd feel like you were still missing something
in your space with just a conventional TV. The Serif
gives off a completely different look. With a unique,
unibody design in the shape of the letter "I," The Serif
will make a stunning addition to your space.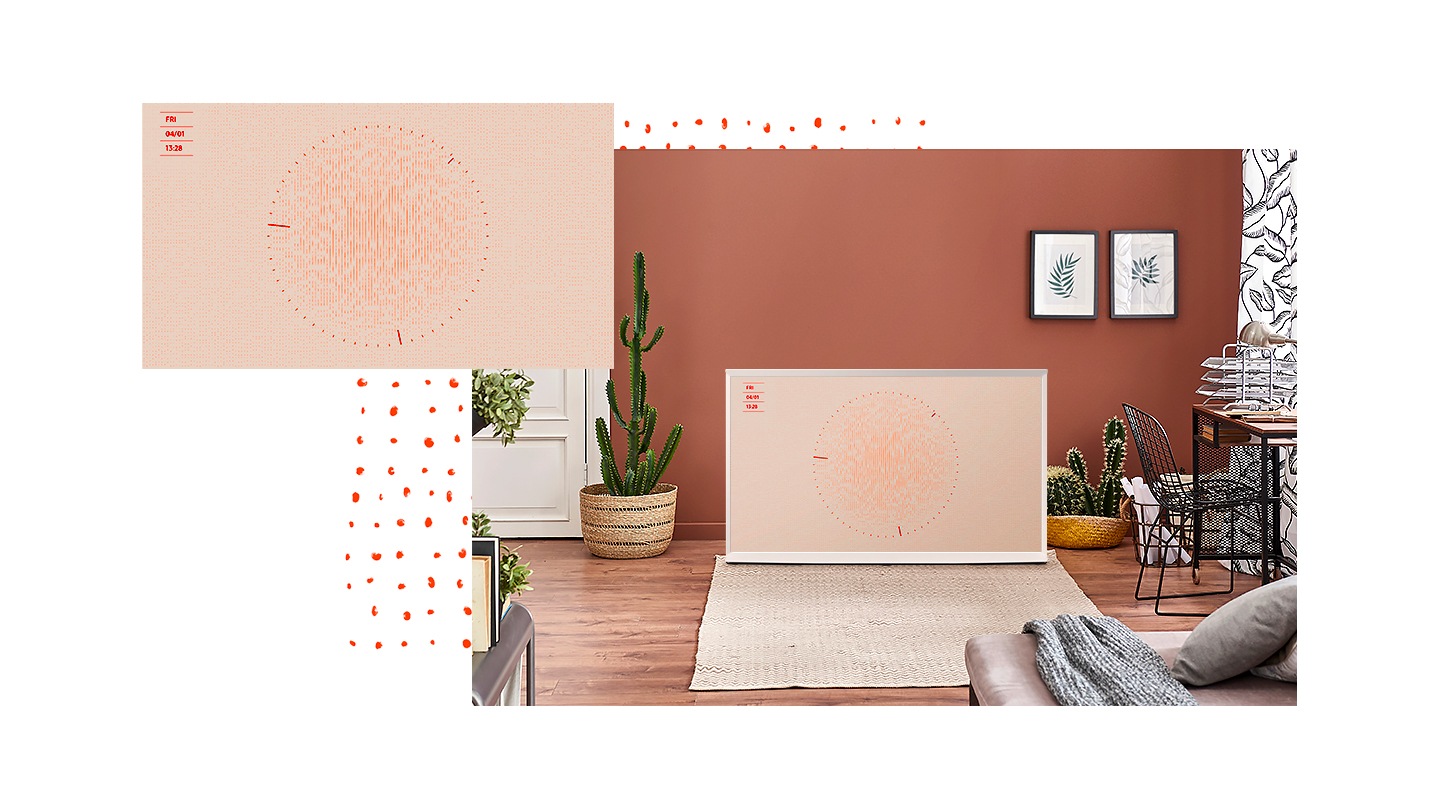 Be inspired by the beauty of nature
Aside from the TV design itself, Ronan & Erwan Bouroullec created screen images exclusively for The Serif. One pattern with a beautiful leaf and another with textured fabric - both were inspired by the beauty of nature. They're available in Magic Screen+ so you can share some of the natural inspiration at home when the TV is turned off.
Go beyond TV entertainment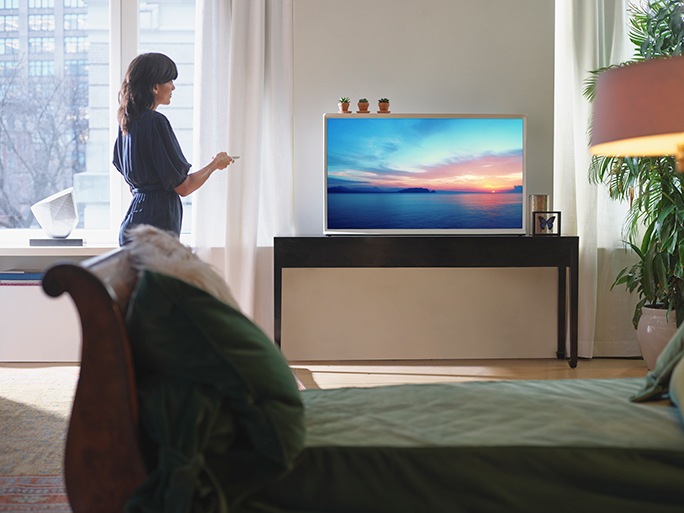 Check it out
before you go
Get useful daily information such as the weather, outdoor temperature, and major headlines with an interactive background. Now set your routine to check the weather before you leave for work.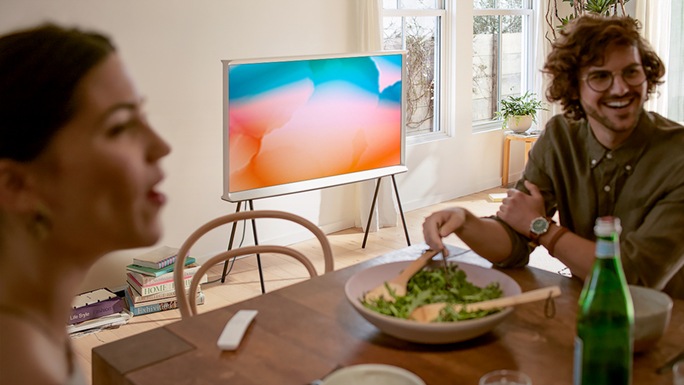 Turn up the your mood just by asking
Apply an interactive background that harmonises perfectly with your environment with Magic Screen+. Or use Vibe Mode to play music or visuals that suit your mood for the day. Either option will brighten up your day.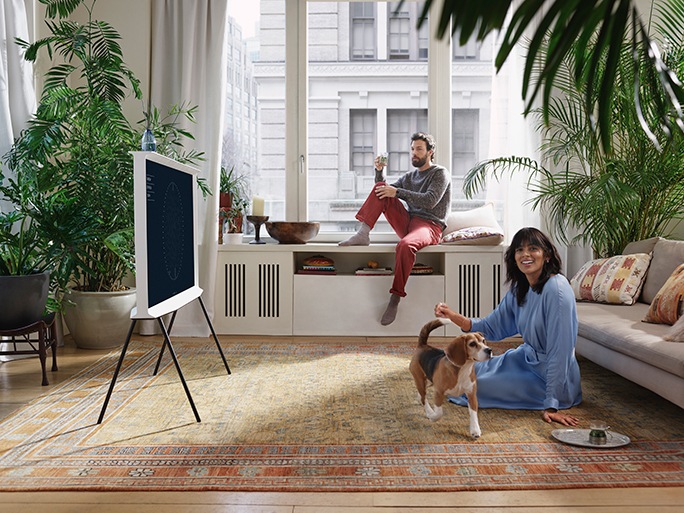 Enjoy music on
The Serif
Simply play music using voice command or just connect your smartphone via Bluetooth® . With Magic Screen+, you'll be able to listen to music visually.
Relive all your memories
Turn your living room into a personal gallery by displaying photos from your mobile and Samsung Cloud. With the new Auto Gallery Layout template, you can enjoy your personal memories a lot more easily.
* The Magic Screen+ background setting feature may vary depending on the environment where the TV is installed including, but not limited to, wall designs, patterns, and/or colours.
Create your own style
with The Serif
Here's some ideas for how The Serif can look
in your home, either blending in neatly with
your existing décor or as the centrepiece of
the ensemble.
* Images are simulated for illustrative purposes only. Appearance, design, and GUI (Graphic User Interface) specifications not affecting product performance are subject to change without notice.
* Actual product may differ from image shown. Please see our product gallery.
* For the Smart functions, compatible devices are required.
* The product colour may vary by region.