Enterprise Edition supports devices for every business
The Best of Samsung. Packaged for your business.
Galaxy Enterprise Edition is a complete package of mobile technology and services designed
to give you more — more choice, more control and more protection.
3 Year Enhanced Support
Keep your business running with extra support for your devices. Galaxy Enterprise Edition gives you 3 years of enhanced service support, ensuring your mobile technology continues to perform. Our dedicated UK-based Business Services Centre can provide technical support and advice when required. And should any of your devices need replacing, we offer a next business-day replacement service.*
*Doorstep exchange with Samsung gold stock.
4 Year Security and Maintenance Releases
Keep your business protected from mobile security threats. With Galaxy Enterprise Edition, you get 4 years of firmware updates either monthly or quarterly*, so you can be sure all of your mobile devices are up to date with the latest Android and Samsung security and maintenance patches. This helps protect your fleet of Samsung devices against malware, phishing or any software malfunction that might pose a threat to your business.
*Devices will remain on sale for a defined period of time after first global market release. The defined period will differ according to each specific device.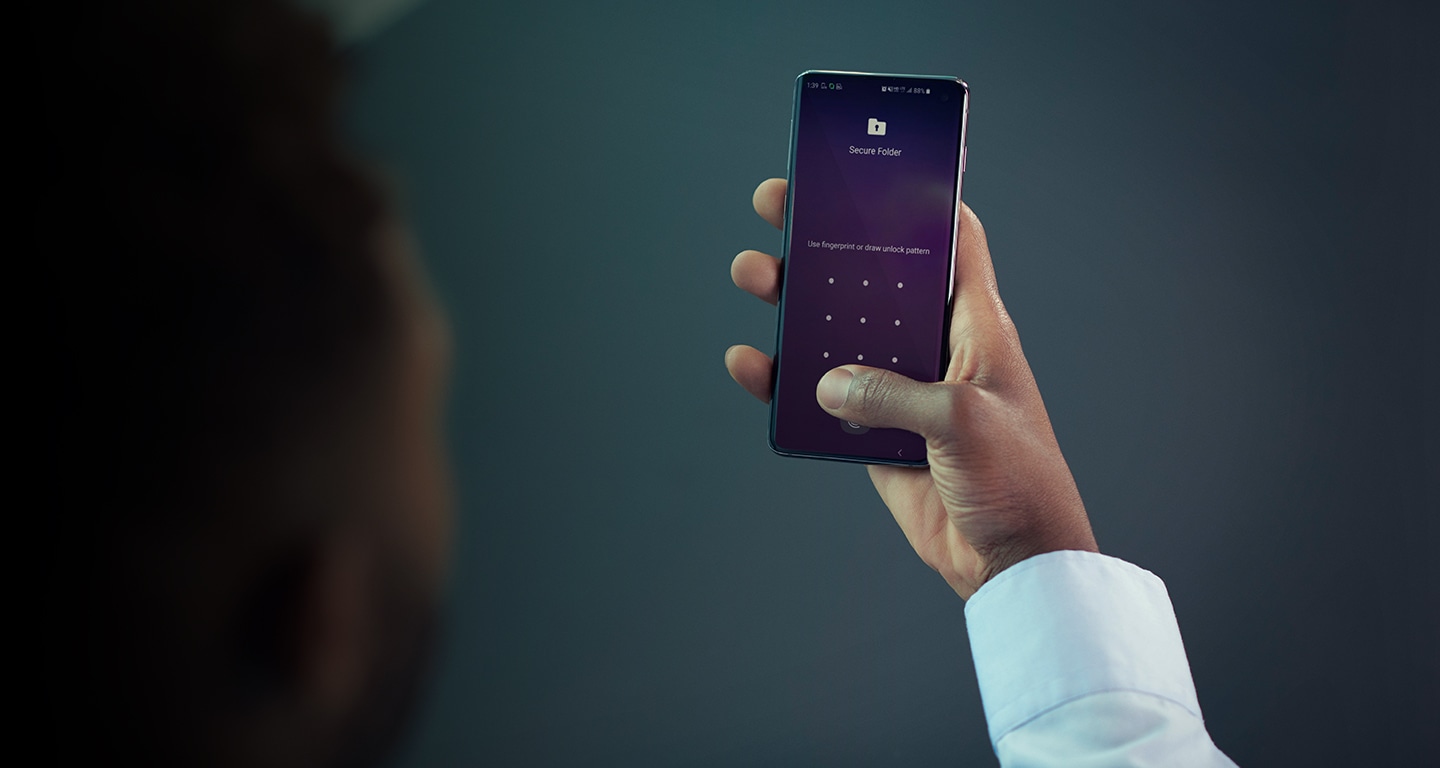 The control is yours with Knox Suite
Make configuring and deploying your fleet of mobile devices quicker and simpler. With Knox Suite you get everything you need to make your IT team's life simple, and your employees as productive as they can be. Enterprise Edition includes a base build by Samsung experts to get you started and options to further enhance your security and control.
Extended product lifecycle
Ensure consistency across your fleet of Samsung devices. All Galaxy Enterprise Edition devices come with an extended product lifecycle, ensuring they're available longer than standard devices*. This helps ensure your users have the same device, bringing greater continuity to your mobile fleet and making it easier for you to manage. Plus, with the same models already set up in Knox Configure, adding additional handsets when you need to is quick and hassle-free.
*Devices will remain on sale for a defined period of time after first global market release. The defined period will differ according to each specific device. Subject to change without notice.
Management made simple
E-FOTA makes it easier to manage mobile firmware and security updates, whatever the number of devices in your Samsung mobile fleet.
Selectively update
OS versions
It allows you to test version updates and new apps to ensure stability, reliability and in-house capabilities before rolling them out.

Remote control
You can remotely update the OS across your entire Samsung fleet via your MDM — ensuring everyone is on the same version.
Schedule OS updates
Set updates to happen automatically,
or at a convenient time for your business, without users having to log in and do anything.
Get in Touch
Ready to upgrade to smarter business devices?
Please fill out the form and a Samsung Account Manager will get in touch.
Code to put headline in KV and new "Contact us" button