Welcome to Samsung
Business Support
We're here to help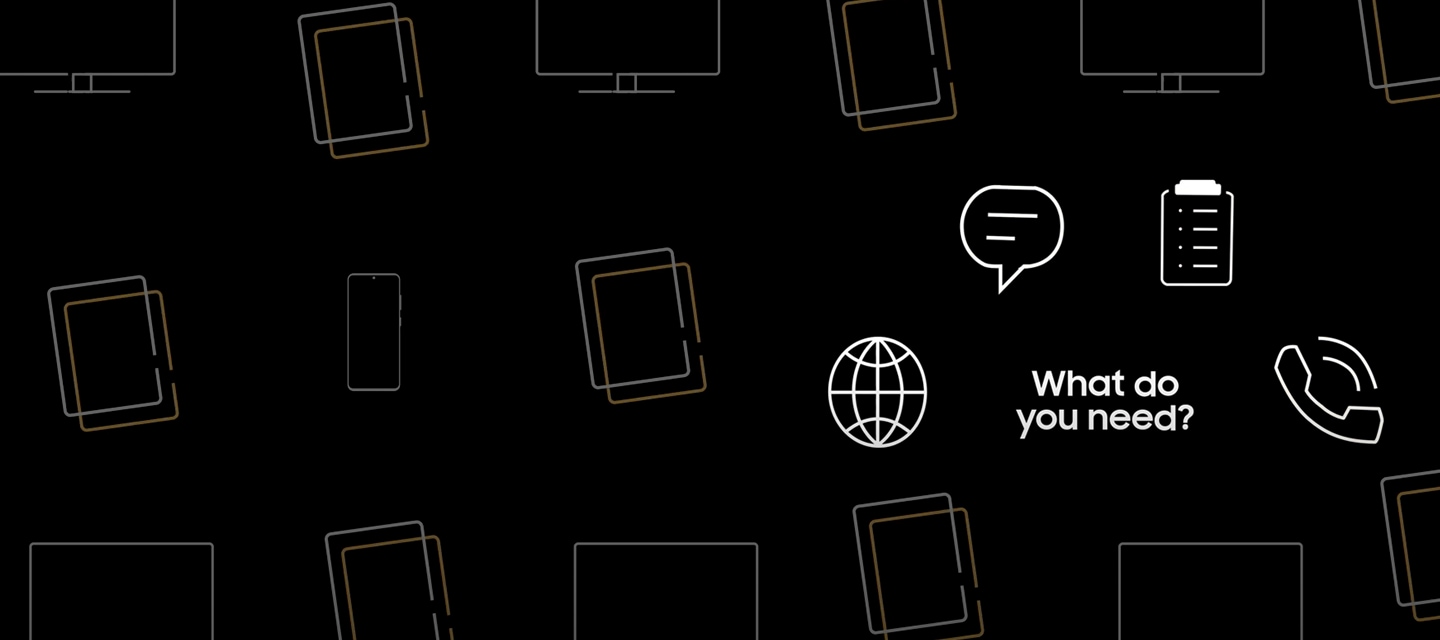 Supporting our business customers
Samsung provides direct support to business customers, IT teams and our Reseller and Carrier partners' service teams. Whether you're looking for advice on getting the most from your devices, technical support or troubleshooting operating systems and firmware, we can help.

We aim to support anyone who contacts us, for free, with all cases treated equally regardless of source. Our expert Samsung engineers at the Business Service Centre offer a full suite of assistance, going above and beyond with their unparalleled knowledge of Samsung devices, software and firmware. Rest assured we're the best team to support, solve and repair.
Samsung Knox
Support for software and firmware


For our Knox security platform, we can provide set-up guidance, advice on best practices and technical support across the entire Knox range.
We also understand that some customers use third-party management software on Samsung devices – our Business Services technical team have extensive experience across multiple third-party products and know how Knox services interface with other software. Reach out, and we'll do everything we can to help.

Device locked by Google? No worries – our Authorised Service Centre can get you unlocked and back to business for a small fee.
Get help with Knox
Talk to the Business Services Centre to get expert support from our team.
Contact Sales
Talk to a Sales Expert to learn more about Knox Suite and security solutions for your business. Our phone lines are open Monday to Friday, 8am – 6pm.

Try for free
Start a free, full-feature trial of Knox Suite


Repairs
Get back to business
Raise a support case with the experts who know your device best. The local Samsung engineers at Samsung Business Service Centre can get your repair sorted as quickly as possible, whether you're an IT Manager or a Partner help desk.

We can remote onto devices to resolve issues, or if a repair needs a closer look, we have a range of collection, doorstep or in-store options. We also offer bulk repair options for customers running swap stocks.
Use the self-help simulator
Select your device and use the interactive product simulator to run through the troubleshooting of your issue. The cutting-edge technology gives you interactive support to help you find solutions and fix on the go.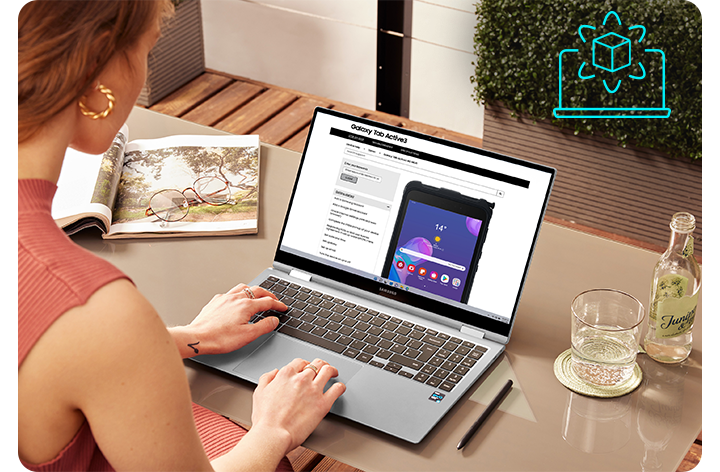 How to's
Get the most from your devices
Learn more about Samsung Business products and services with our video guides and how-to's.
Smart Switch
Move data from your old phone to a new device with just a few taps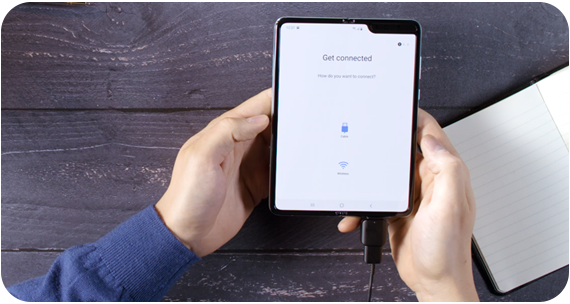 A mobile workstation
Learn how to get a desktop experience with Samsung DeX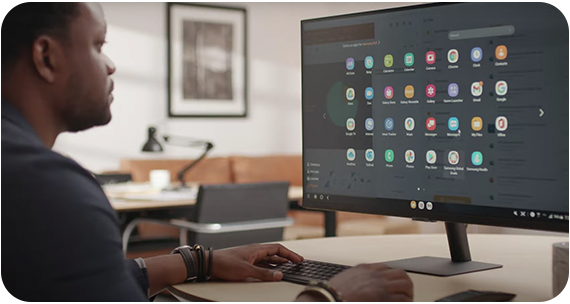 Push to talk
Use your phone as a walkie-talkie with Galaxy XCover Pro
Support in the palm of your hand
Get the help you need with the Samsung Business Support App

Partner success
Technical Support
We provide business-class escalated support to IT departments and Reseller Help Desks covering Samsung proprietary software platforms, hardware, and operating systems. That support extends to 3rd party interoperability ensuring that anyone who chooses to manage their own Samsung equipment can optimise their own experience backed up by Samsung knowledge and expertise. All of our support is provided by our on shore Business Services Centre team and is the out of box standard for all products and services, exclusive of any additional fees or contracts.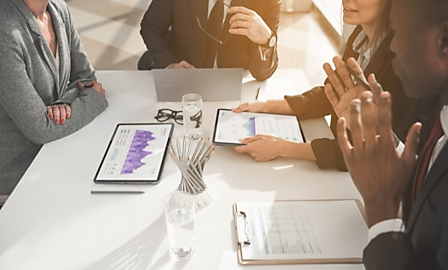 Strategic success
For sales partners who also have their own services, we engage at executive level to ensure the performance and profitability of their business is optimised on Samsung products. This includes training, use of Samsung infrastructure and co-operative customer journeys to give the end customer the best possible experience.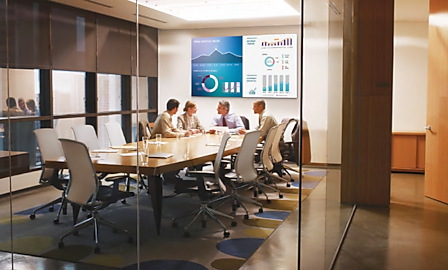 Retail success
To ensure the end consumer experience is maximised, regardless of the support route they choose, our onshore Retail Success team provides escalation support and advice to all Retail partners who engage directly with their customers who require warranty support on Samsung products.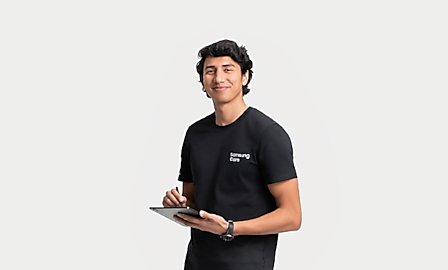 Business solutions and services
Business Warranty and Enhanced Service
We provide a range of warranty and enhanced services on Mobile and Computing depending on the model family and the nature of the fault. The Enhanced Service package will boost your service, reducing the burden of IT management and improve control over your Mobile fleet with Knox Quickstart.*
*Knox Quickstart only available for Smartphones and tablets.

Galaxy Book
Management Solutions
Discover the latest driver packs, utilities, and guides to help manage your enterprise devices. Leverage our management tools and support resources to help your organization quickly deploy, configure, and update your fleet of enterprise Galaxy Book devices with ease.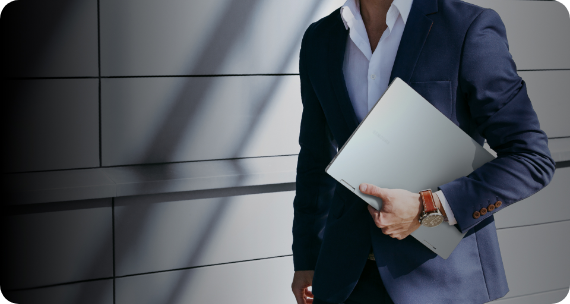 Display solutions


Access a wide range of Samsung solutions and guides across the broad range of Samsung Commercial Display, Signage, Monitor and Business TV.

Enterprise solutions pre-sale
As one of the world's largest investors in R&D, Samsung can partner with businesses looking to gain a competitive advantage through technology. Our software consultants can design software-centric solutions, provide technical support on proof-of-concept projects and engage with third-party software partners on integration and interoperability challenges.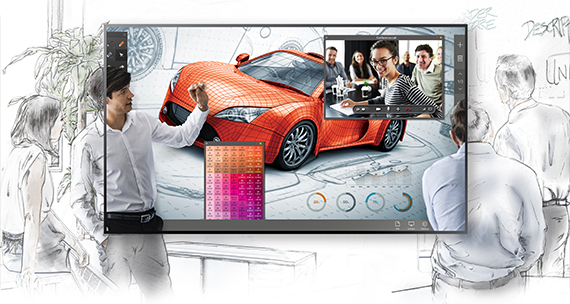 Appliances for business
In addition to our global leadership in appliances we're also proud to support the full range of products in a business setting. For sales and installation partners, or B2B customers looking for support, there's a range of ways that Samsung can help you.
Service partners
Samsung's Accredited Service Centres (ASCs) are Samsung approved third party service providers. They offer a range of repair options for both warranty and non-warranty issues across the full range of Samsung devices. Additional services on Mobility and Display products are also available for B2B customers and Resellers. Trained by Samsung experts, our ASCs are here to provide the best possible customer experience.

Contact Samsung Business Support
Raise a case
Get in touch with the experts who know your device best for product specific support, technical solutions or repairs.
Use our Support app
You can raise a case, live chat and access support directly from your device.

Chat to us
We're here to provide technical information and resources for your Samsung products.

Call us
Our phone lines are open Monday to Friday, 8am – 6pm.

Elevate your business fleet
Get 10% off all business devices on the Samsung business eStore1
Register your business and save 10% on our entire business range.1

Get an extra 5% off2






Registered businesses can add an extra 5% to their 10% discount when they spend £2000 or more.2
Accessories






Get everything you need to work efficiently and comfortably.
Introducing Quickstart Go




Get your mobile fleet up and running faster and easier with Samsung Quickstart Go.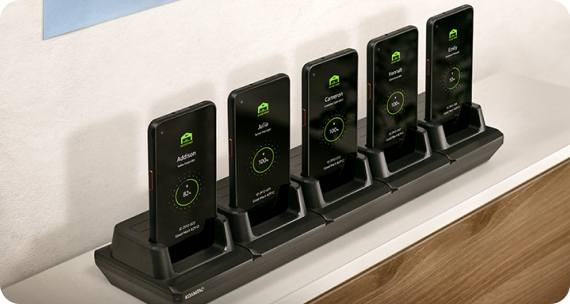 1. Register your business or sign in and purchase from the Samsung Business Shop to receive 10% discount on all products ordered online with up to 20% off on select devices. 10% saving discount subject to registration verification and is only applicable to products sold on the Samsung Business eStore. Savings based on regular Samsung.com price. While stocks last. T&Cs apply.

2. Register your business or sign in and purchase from the Samsung Business Shop to access an additional 5% discount off your order when you spend £2000 or more. Discount automatically applied at checkout. While stocks last. T&Cs apply.