Commercial Integrator's
2021 BEST Awards
Winner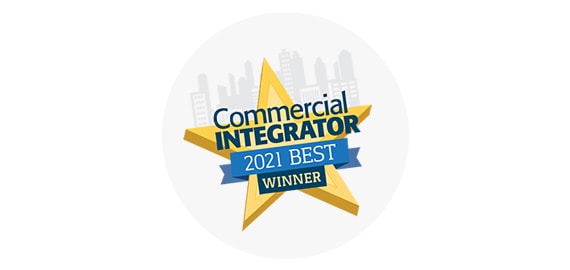 AV News Awards 2019
Winner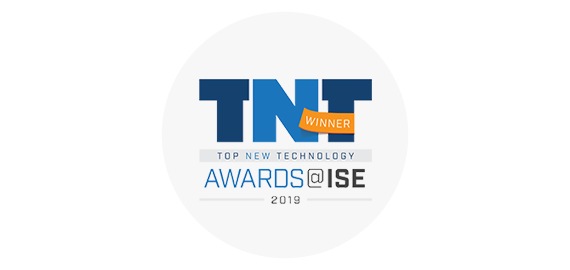 Write & draw your idea easily
Bring any inspiration to life exactly as you imagine it with Samsung Flip. Experience pen-to-paper-like writing for smooth flowing ideas. Collaborate effortlessly with multi-writing functionality up to 20 users. Plus, edit freely thanks to a host of smart editing tools.
Be connected with convenience
Create a connected, convenient environment. Samsung Flip enables you to connect with a variety of documents, devices and even cloud services. Ultimately, collaboration becomes easier and more effective than ever. Bring your classroom or office to life and maximise productivity.

Manage with advanced usability
Provide peace of mind for everyday use. Samsung Flip makes every use an enjoyable one with thoughtfully designed enhancements that allow users to focus what's on the screen. This makes the Flip easier to manage, while being optimised to perform any function for the user – without distraction.

*Application of Antimicrobial Coating and Shatter-proof film may vary by country or model.
* To perform its antibacterial function, this product has been treated with the biocidal substance Zinc Pyrithione.
* Antibacterial property does not protect users against bacteria and provides no protection against viruses including Covid-19.
* Antimicrobial Coating is on surface of screen only and the effect may vary depending on kind of bacteria or conditions of use.
* Antibacterial certification: UL2282 which is granted when the antibacterial effectiveness is more than 99%. (Test method(JIS Z 2801): after inoculation of 0.4cc of liquid with bacteria(Escherichia coli and Staphylococcus aureus) on specimen(5cm x 5cm), a sterilised film(4cm x 4cm) is adhered and left in a thermo-hygrostat with a relative humidity of 90% or more at 35°C for 24 hours, and then the efficiency of killing of the bacteria is measured / Test agency: FITI Test Research Institute)
* For further details regarding regional restrictions on the antimicrobial function, please refer to each country's Samsung.com website.
* A shatter-proof film is applied to the screen to help mitigate the hazard of shattering glass, but is does not protect the screen from physical impact.
Discover how Samsung Flip can innovate your learning and collaboration
K-12 School
Make learning a fun experience with collaborative ideation and inspiration that increases classroom engagement.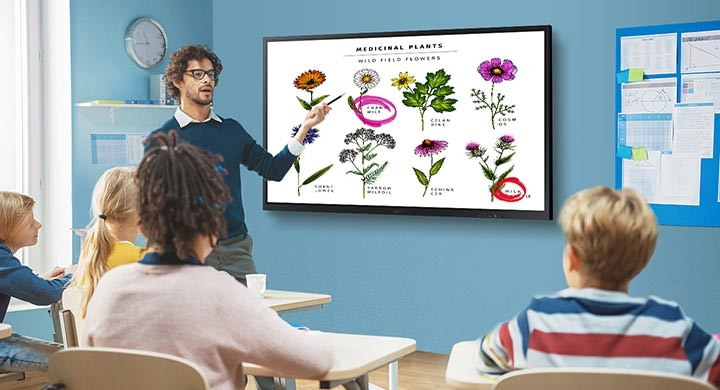 Higher Education
Deliver impactful lectures and seminars with access to a range of materials and devices.

Auditorium
Engage more people with connectivity to a large screen, ensuring a visible and memorable presentation for the whole audience.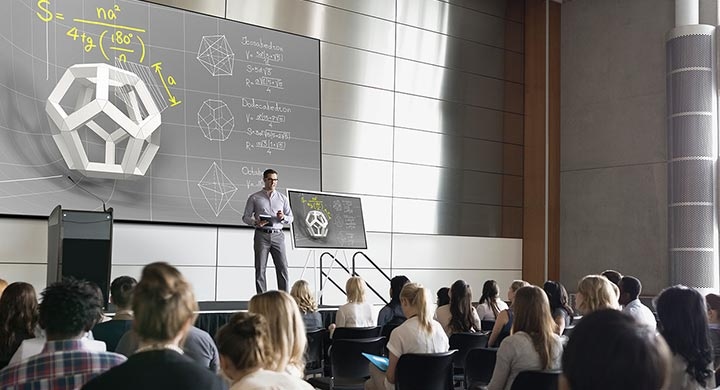 Meeting Room
Exchange ideas and opinions freely, then share meeting recaps immediately for a seamless experience.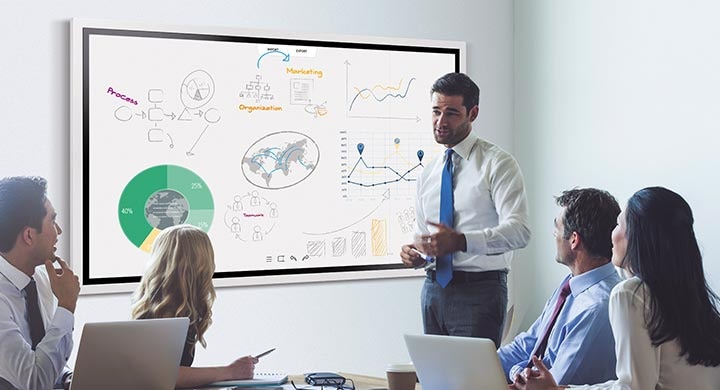 Design Office
Collaborate on new ideas effectively and build on them without limitations.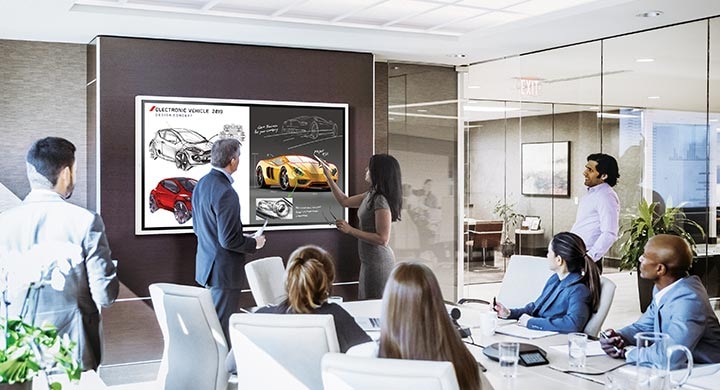 Retail
Capture customer attention and drive sales with informative, interactive content.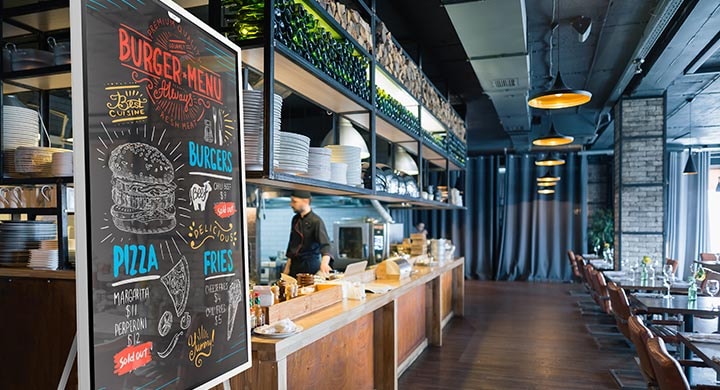 WM75A
UHD Resolution
Multi-writing up to 20
Passive Pen with Magnet
Landscape Only
OPS Slot support
16GB Storage
Tizen 6.0

WM85R
UHD Resolution
Multi-writing up to 20
Passive Pen with Magnet
Landscape Only
OPS Slot support
8GB Storage
Tizen 5.0
WM65R
UHD Resolution
Multi-writing up to 4
Passive Pen with Magnet
Landscape / Portrait
8GB Storage
Tizen 5.0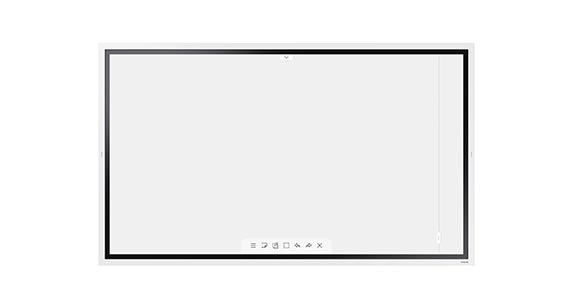 WM55R
UHD Resolution
Multi-writing up to 4
Passive Pen with Magnet
Landscape / Portrait
8GB Storage
Tizen 5.0

Portable Stand (STN-WM55R)
For WM65R

Connectivity tray (CY-TF65BRC)
For WM65R

Wall Mount (WMN-WM65R)
For WM55R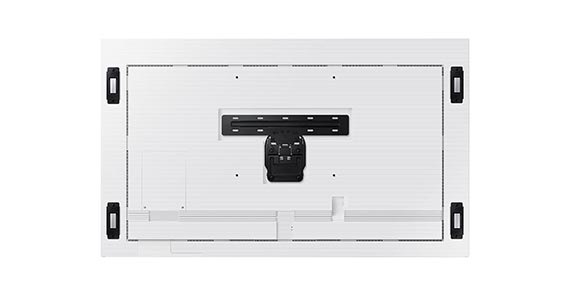 Wall Mount (WMN6775SE)
For WM75A
Wall Mount (WMN8200SF)
For WM85R