Get Inspired by the Life and Stories of
Women with Samsung
To celebrate International Women's Day, we've brought together inspiring women from inside and outside of Samsung to share their empowering stories.
Female employees from all different backgrounds shared their thoughts on
what inspires, motivates and empowers them to be at their best.

Their testimonials were interpreted by talented female illustrators who harnessed their stories to create three dynamic artworks that shine a light on female empowerment and achievement.
In the interview, they talked about their unique experiences, passions, and personal successes that motivate them everyday. While from different experiences, they collectively expressed that a good idea can come from anywhere, or anyone, no matter their skill level, gender, or background.

Join us in celebrating all women thriving on truly being themselves wherever they are and get to know the artistic talent that brought them to life.
"You don't need to be the President to have a strong female voice."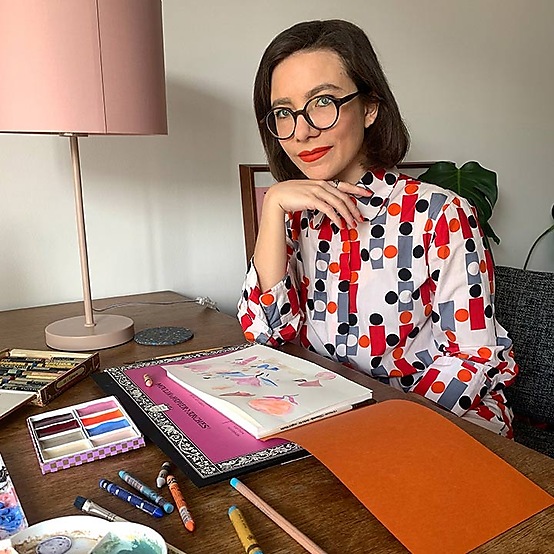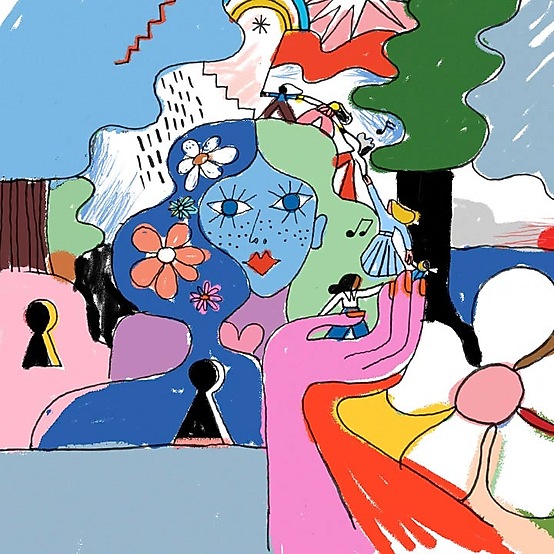 Maria-Ines Gul's inspiration
"I feel inspired by stories of collective resilience, mutual respect and the spirit of female solidarity."

Maria heroes an archetypal woman holding up a chain of smaller female figures who climb up a mountain together, helping each other on the way and raising their flag - reflecting the strong female voices and unstoppable leadership potential.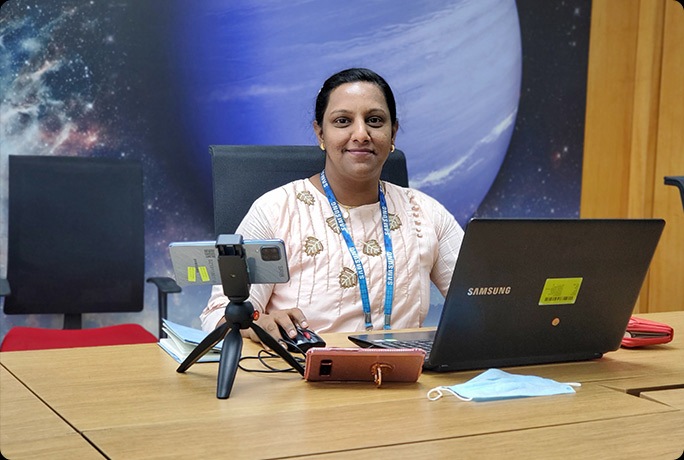 "I'm proud to have female engineers come to me for support."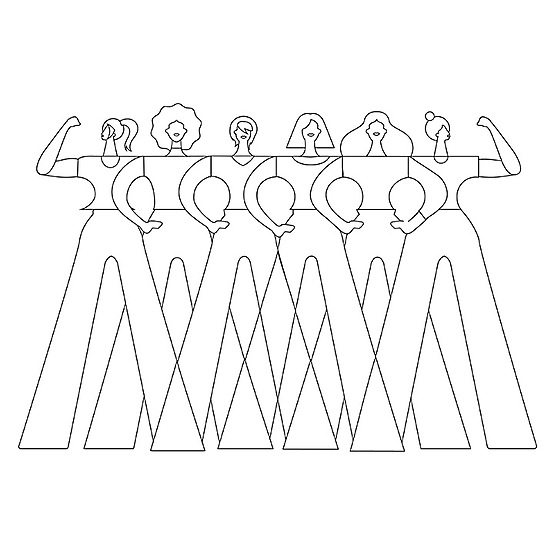 Bárbara Malagoli's inspiration
"Being part of this project is a celebration of the unique union between all women of the world. I hope women see my work and feel we are all walking hand in hand together, into the future."

Bárbara's illustration creates an impactful image through the use of pattern and repetition, with an eye catching composition that highlights the importance of allyship with positivity and joy.

"When you focus on your passion, you can face and overcome any challenge."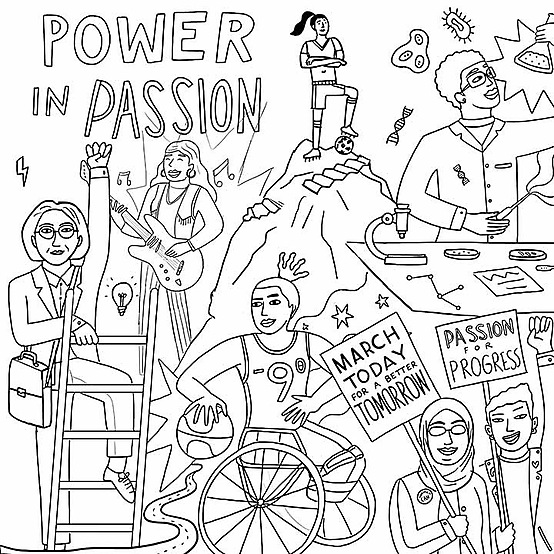 Ruby Taylor's inspiration
"It's incredibly inspiring learning about passionate women,
and their energy and motivation really resonates with me."

Ruby wanted to portray successful women in the various fields they're passionate about, to empower women across the world to pursue their dreams.