What is Cool Curtain System in Samsung Frost Free Refrigerators?
Last Update date :
Sep 28. 2020
The Cool curtain System in Samsung Frost Free Refrigerator ensures the temperature is uniform throughout the refrigerator. Cold air descends from the top like a curtain to ensure all the contents are evenly cooled, including the food items at the front or in the door shelves.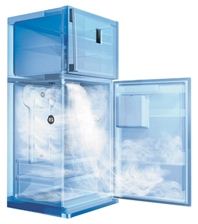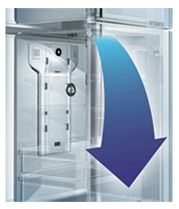 ● Cold air normally enters the refrigerator compartment of conventional models from the rear. Keeping food cold in the door racks or very front of the refrigerator is difficult when the appliance is crammed filled.



● Cool Boosters have also been added on the sides to ensure the food stays optimally chilled there as well. With the Cool Curtain system, you get three dimensional cooling action throughout.