What should I do when my refrigerator does not work properly?
Last Update date :
Nov 24. 2020
If your refrigerator does not work properly, it is recommended that you check the power supply first. If there is no issue with the power and you still have a problem with your refrigerator, please read the following troubleshooting tips.

It is recommended to contact the customer service center if the problem is not resolved after you have done what you can at home.

Check the installed space
The refrigerator should be placed in an area with sufficient space. There should be a minimum of 10 centimeters from the back of a wall and on either side and 5 centimeters from the top ceiling. The refrigerator must be placed in a location where it can release its heat. If the refrigerator is blocked, it may prevent it from functioning properly.

Check the level of the refrigerator
Open the refrigerator door roughly 30 to 40 centimeters and then release it. The door should close on its own; however, if it does not, you need to check the adjustable screws of the feet located at the bottom front of the refrigerator. 
Also check to see if the refrigerator is level. If it is not correctly adjusted, it may prevent the refrigerator from functioning properly.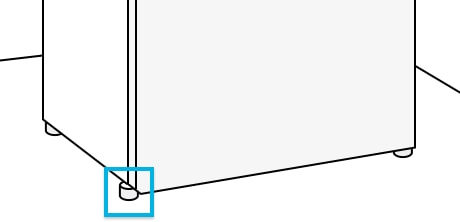 Keep the back of the refrigerator clear
We recommend using a vacuum cleaner to clean the back of the refrigerator once or twice a year. It is important to keep the compressor area dust-free in order to prevent heat exchange. Problems that may be caused by dust on the back of the refrigerator are, for example, the formation of ice or the presence of moisture in the refrigerator and/or freezer compartment and increased operating noise.

Do not place any products in front of the Air Circulation holes
The air circulation holes of the No-Frost system inside the refrigerator and freezer must be kept clear at all times. It is strongly recommended that you do not place any products against these openings as moisture may appear under the vegetable drawers or ice may form on the rear wall.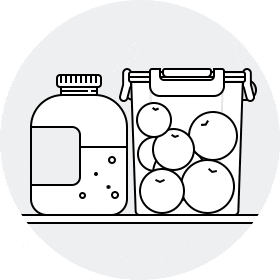 Check to see the display mode
If the refrigerator is not cooling, but the freezing function works properly, you need to check if it has been set to Vacation mode (if this option is available for your refrigerator model). Deactivate the vacation mode on the screen and refer to the manual for further information.
Note:
The actual design of the control panel may differ from your model.
This image is just a sample in English but is available in the language of your country.