After updating Galaxy S21 series, charging information is not displayed on Lock screen.
Last Update date :
Mar 25. 2021
After updating Galaxy S21/S21+/S21 Ultra to the latest, charging information on Lock screen is no displayed more after device is fully charged. Before update, device continued to show charging information regardless of battery level during charging and it was also even when device was fully charged.

To minimize battery power's consumption related to charging information displayed on Lock screen, a new concept is applied from Android R OS devices.
According to this, when Show charging information(Settings > Display > Show charging information)option is activated on new Android R OS software version, the battery level and estimated time that had been exposed continuously to the Lock screen while charging appear only for 5 minutes after fully charging. This is a new concept to prevent battery consumption due to unnecessary screen turn on after full charging.
If you turn on the Show always of Always On Display(Settings > Lock screen > Always On Display) feature, charging information is displayed along with the clock information even after being fully charged as before.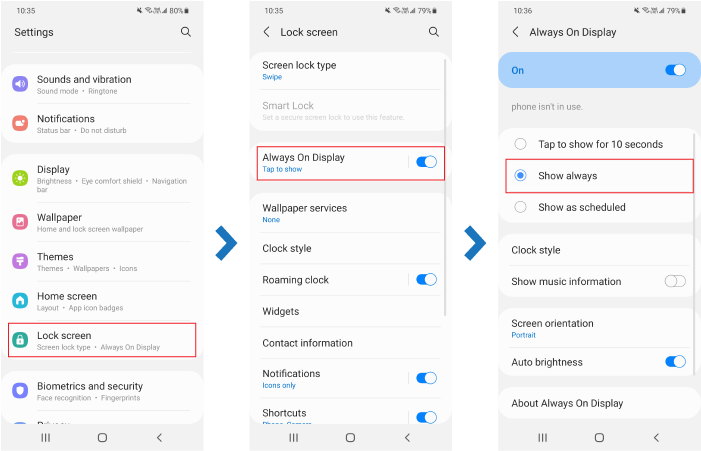 Please click the submit button below to share your feedback with us. Thank you for your participation.
Please answer all questions.