Whenever and wherever you need music: LEVEL Box Slim Bluetooth Speaker
Last Update date :
Nov 23. 2020
Whenever and wherever you need music:

LEVEL Box Slim Bluetooth Speaker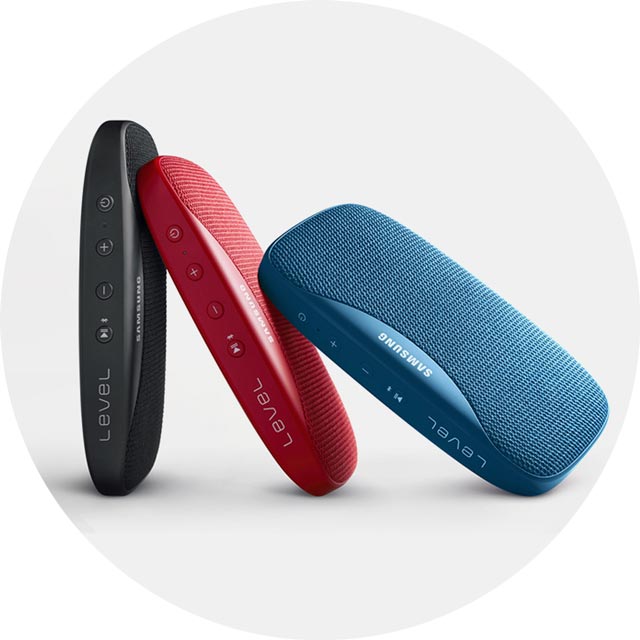 We all need music in our daily lives, be it for
comfort or entertainment.
The Level Box Slim is the perfect accompaniment
when you want to immerse in something and
listen to your favorite music.
You can even use in the shower and blast out
your tunes to relieve stress, we all love music, and
the Level Box Slim ensures you are never without it.
This sleek, light and portable device is the perfect way to enjoy music wirelessly via Bluetooth. Let's take a closer look at some of the features.
01 A powerful sound with a slim and streamlined design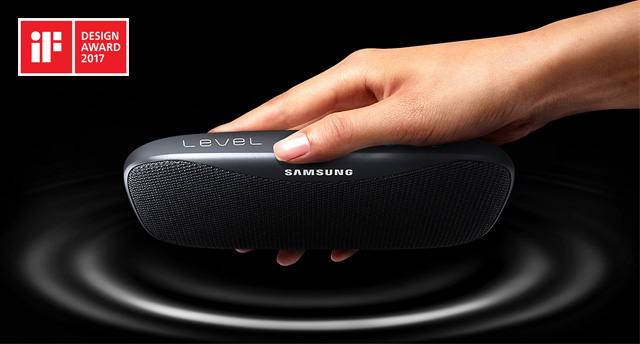 As its name suggests, the Level Box Slim is super slim and lightweight, so you can easily carry it in your pocket or bag. It's so sleek in fact, it won both the IF Design Award and Red Dot Award in 2017, pretty impressive, no? What's more, the first-rate sound is provided by the powerful sound of the superb 8W speaker ensuring crystal clear and perfectly balanced music with a rich sound.
02 IPx7* so no worries about playing your favorite music in humid places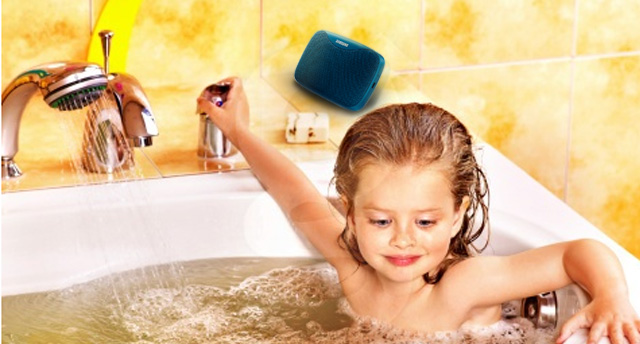 Thanks to its IPx7 rating, you don't have to worry about playing music poolside or in the bathroom.
* IPx7 Water-resistance: Indicates water-resistance to a depth of 1 meter (3.3 feet) of water (excluding salt water or ionized water) for 30 minutes.
03 Two functions in one device: Speaker & battery pack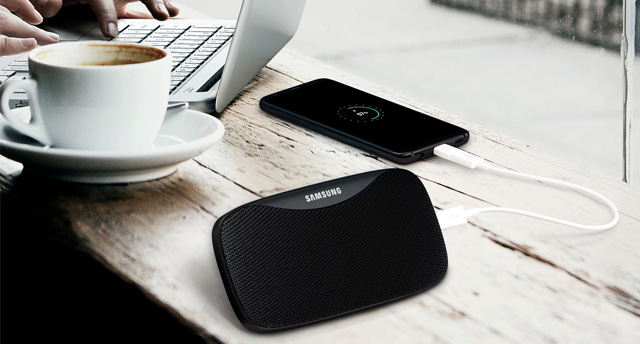 While listening to music, you can charge your phone with the Level Slim Box, so you never run out of sound. After connecting the two devices, you can easily charge your phone by pressing the Power button briefly. When unconnected, you can check the battery level by simply pressing the Power button.
04 Listening to music and talking on your speakerphone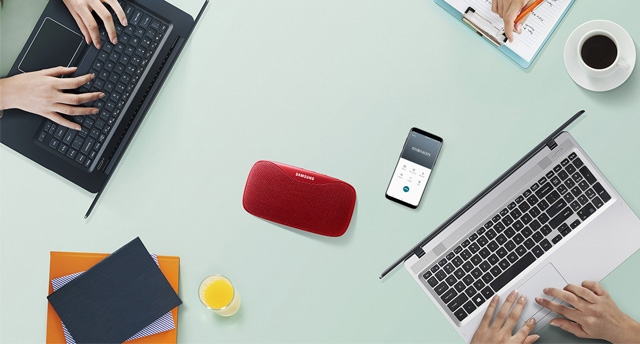 The Level Slim Box even allows you to talk on the phone with an imbedded microphone. With this function you could have a conference call and take a shower!
05 Using The Level Slim Box
Finally, let's take a look at the easy ways to use the device. The individual functions of the buttons are very straightforward.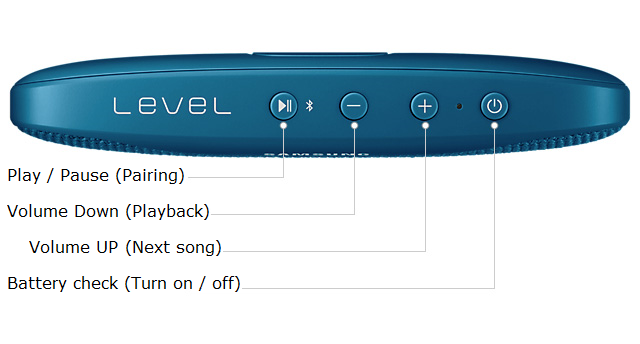 Now, let's see how to connect your Galaxy S8 to the speaker via Bluetooth.

01.Turn on Level Box Slim by pressing and holding Power button.

• When the device is turned on, the LED will flash.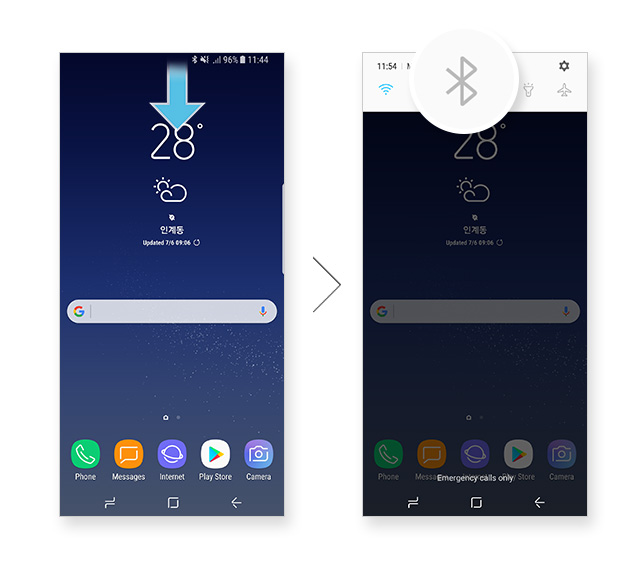 02.Swipe the status bar down from the top of the Home Screen.
03.Tab the Bluetooth icon.

• When Bluetooth is turned on, search for nearby devices to connect automatically.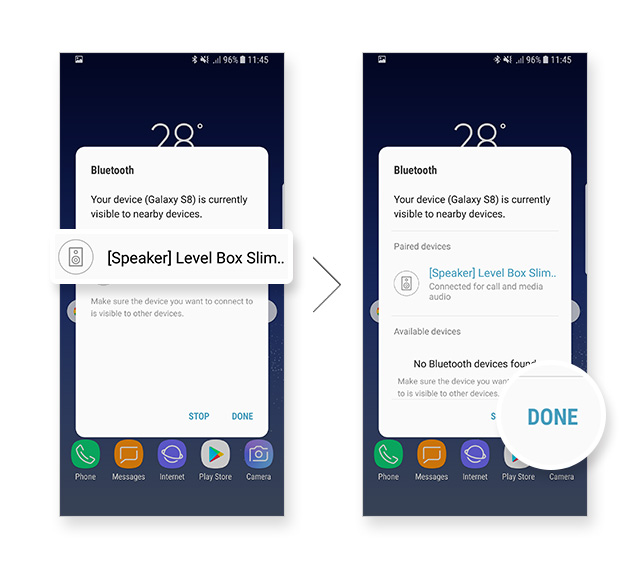 04.Select LEVEL Box Slim on the "Available devices" list.
05.Tab DONE.

• You can listen to music on your phone via the Level Box Slim.
• Press and hold the Power button to turn the device off.

Is the LEVEL Box Slim enough to be called the champion of portable audio devices? Enjoy your favorite songs anytime, anywhere.
※ The above descriptions are based on Android 7.0 (Nougat).
Screen Images and Pictures/Images are for reference only.