Gear 360: How do I take Time Lapse Videos?
Last Update date :
Nov 23. 2020
Take several videos at set intervals and save them as one video.
1. Via Mobile Device
1. Launch Samsung Gear 360 app on your mobile device; then tap camera viewfinder icon
2. The viewfinder will appear. Tap Mode
3. Tap Time lapse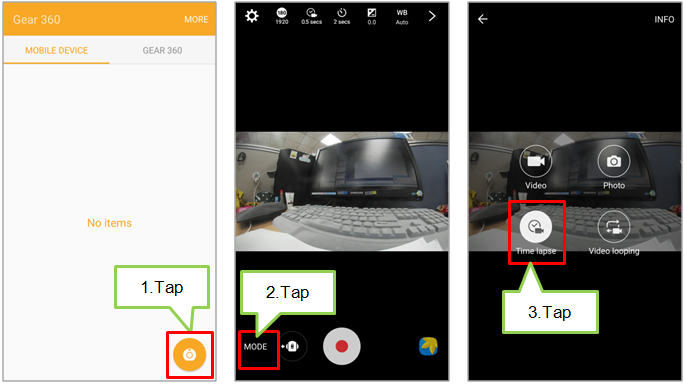 4. Tap Interval icon to set intervals. Then, tap Record icon to record a video
5. Tap Stop icon to finish recording the video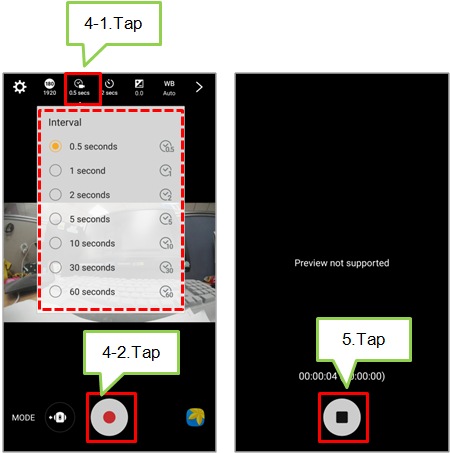 2. Via Gear 360
1. Press the Menu key until Time Lapse is selected; then press the OK key to record a video

※ To change the recording intervals, please tap the Interval icon on the connected mobile device.
2. Press the OK key to finish recording videos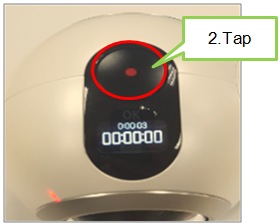 Screen Images are for reference only.